So-Young Kang: Lessons on Innovation in the Digital Economy
---

Do you know how to thrive in the digital economy? Do you know how the digital economy can benefit your business? This ELO Webinar with So-Young Kang, is a rare opportunity to learn from a leader in the field. The digital economy continues to create opportunities for innovation and act as a catalyst for change. So-Young, CEO of Gnowbe, has applied her entrepreneurial skills to the digital economy. She launched Awaken Group, a human-centered transformation design firm, in 2010. Her team was looking for a way to digitize and scale experiential workshops, coaching, and soft skills training. They knew that the future would be in the rise of the mobile workforce, a need for lifelong learning, a greater focus on skills as the new currency and bite-sized content anytime, anywhere. She and her team were looking for a solution that was participatory and empowered people to take ownership of their learning experiences. They wanted to replicate the powerful face-to-face transformative learning experience in digital form. Gnowbe was created to empower content creators, thought leaders and trainers from organizations to scale experiential, participatory learning on mobile to develop real skills and change mindsets and behaviours. So-Young discusses the general principles she has learned about being an innovator in the digital economy and how they might apply broadly to other industries.
---
So-Young Kang is the Founder and CEO of Gnowbe, a mobile micro-learning authoring and content app, that helps people communicate, engage and develop better and faster. She is also Founding Chairman of Awaken Group, a multi-disciplinary Transformation Design (TD) firm that integrates strategy, leadership and innovation to design experiences that catalyze change. So-Young has nearly 20 years of experience advising and training leaders globally and is a sought-after speaker across US, Asia, Middle East and Africa on various topics across leadership, innovation and transformation. Most importantly, So-Young is a follower of Christ and was called out of McKinsey & Company to become an entrepreneur. She is passionate about humanizing the world because Christ is the most 'human' that has ever walked the earth. Her kingdom work has resulted in being nominated by the Young Global Leader by the World Economic Forum (WEF) since 2014 and being invited to be a thought leader as author of 'Inside Out' and global speaker. She currently sits on the World Economic Forum Global Council for the Korean Peninsula and on the board of LNKM (Christian NGO) given her heart for the people of North Korea. She serves on Singapore's Ministry of Manpower HR Transformation Committee and on the boards of LNKM and Young Professionals' Group. So-Young is a Korean-American dividing her time between Singapore and the US. She has an MBA from Harvard Business School and a BA with honors from the University of Pennsylvania. For further information see https://www.so-youngkang.com/
---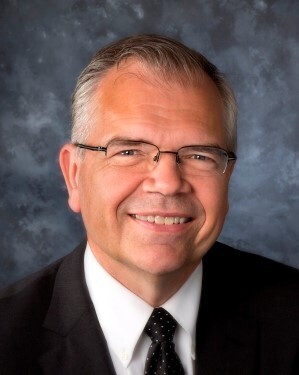 Dr. Richard (Rick) J. Goossen, Chairman, Advisory Board, ELO Group and Strategic Counsel, Nicola Wealth hosted this conversation with So-Young Kang, posing questions and fielding questions from a live audience.
---
The ELO Webinars have been very well-received and quite popular with our global support base. If you have any questions regarding ELO and any of its initiatives please contact Admin@ELONetwork.org.
---
IN COLLABORATION WITH
---