Post-Event Report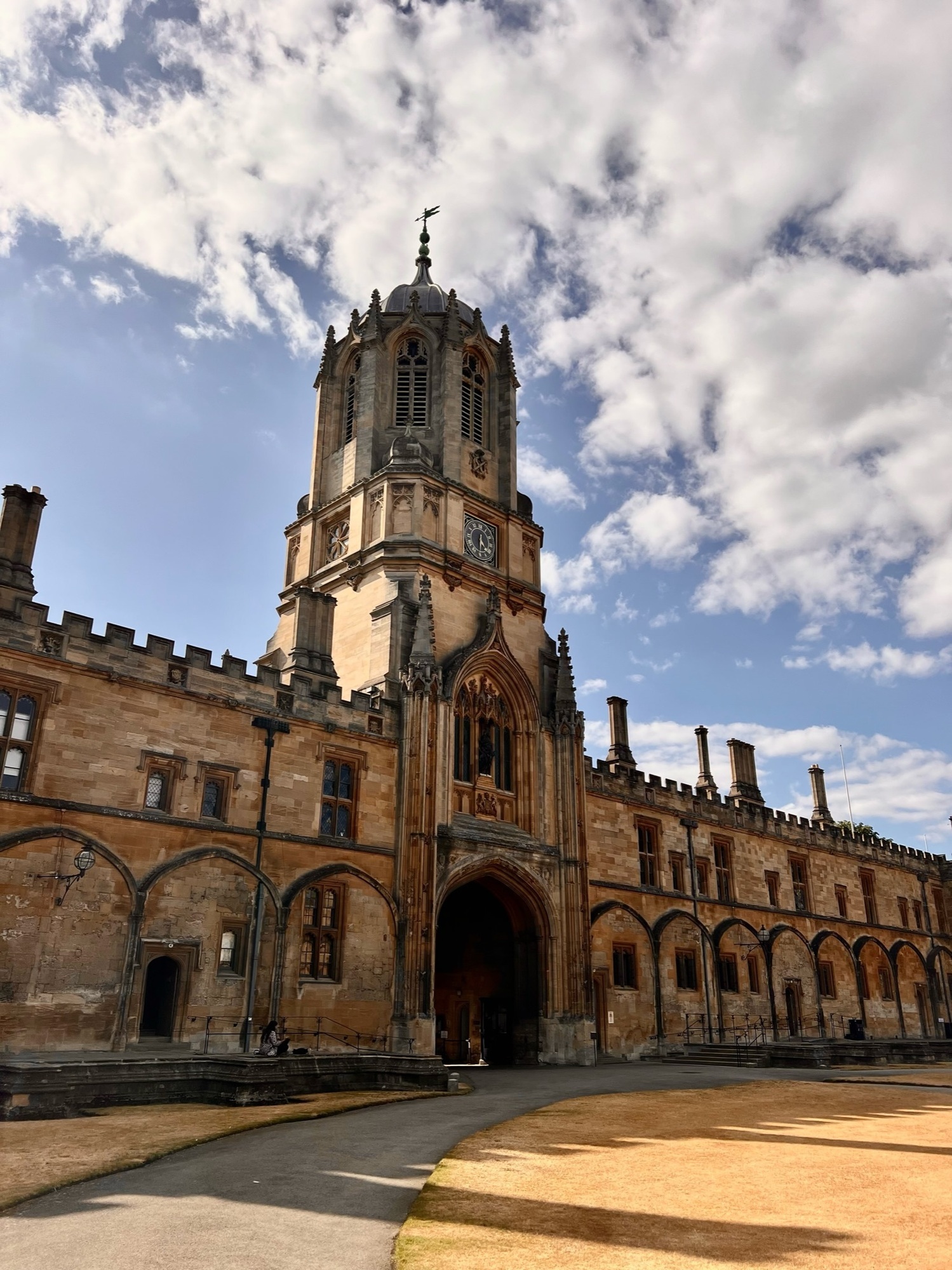 The ELO Leadership Programme was recently held in Oxford, UK, from August 14th – 20th. The Program is a one-week executive education course that brings together Christian marketplace and entrepreneurial leaders from across North America, Europe, and Asia with a focus on how to be more effective Christian difference makers in their businesses, churches, and NPOs.
The success of the Program was due to four factors: the focus and content of the course, the quality of the cohort, the variety of instructors, and the Oxford atmosphere.
The ELO Leadership Programme, as it has done since 2018, had a stellar lineup of instructors addressing various aspects of leadership and entrepreneurship.
Isabella D. Bunn, Research Fellow in Governance and Global Ethics, Regent's Park College, University of Oxford, spoke on the various cutting-edge initiatives across the university related to the role of business within society.
Robert Ellis, Senior Research Fellow, Regent's Park College, University of Oxford, provided insights on varying leadership dynamics in church, organizational, and denominational contexts.
Bill Foo, Chairman, Tung Lok Group, Singapore, spoke on excellence in board leadership and the importance of board leadership as a means to make a difference.
Rick Goossen, Chair, ELO Network, highlighted the exponential impact of entrepreneurial leadership and cited various examples of current and past entrepreneurial leaders.
Katy Granville-Chapman, Teaching Fellow, Dept of Education, University of Oxford, spoke on the virtues of leadership, highlighting the impact of caring leaders.
Manuel Guillen, University of Valencia Representative, RCC-Harvard, flew in from Pamplona, Spain, to speak about meaning and motivation in organizations.
John C. Lennox, Professor Emeritus, University of Oxford, addressed the issue of engagement in the public square, the nature of competing world views and the dynamics of scientism.
Sir Andrew Pollard, Director, Oxford Vaccine Group, University of Oxford, engaged in an extensive Q & A and shared the story of how the "Oxford AstraZeneca Vaccine" was developed and over 3 billion doses have been administered in 175 countries.
Richard Turnbull, Director, Centre for Enterprise, Markets and Ethics, Oxford, spoke about the ethics of leadership and highlighted the role of the Quakers in England's business history and the role of the 19th century reformer Lord Shaftesbury.
N.T. (Tom) Wright, leading New Testament theologian based at the University of Oxford, engaged in an extensive Q & A with the cohort, on the topic of God in public and leadership lessons from the life of the Apostle Paul.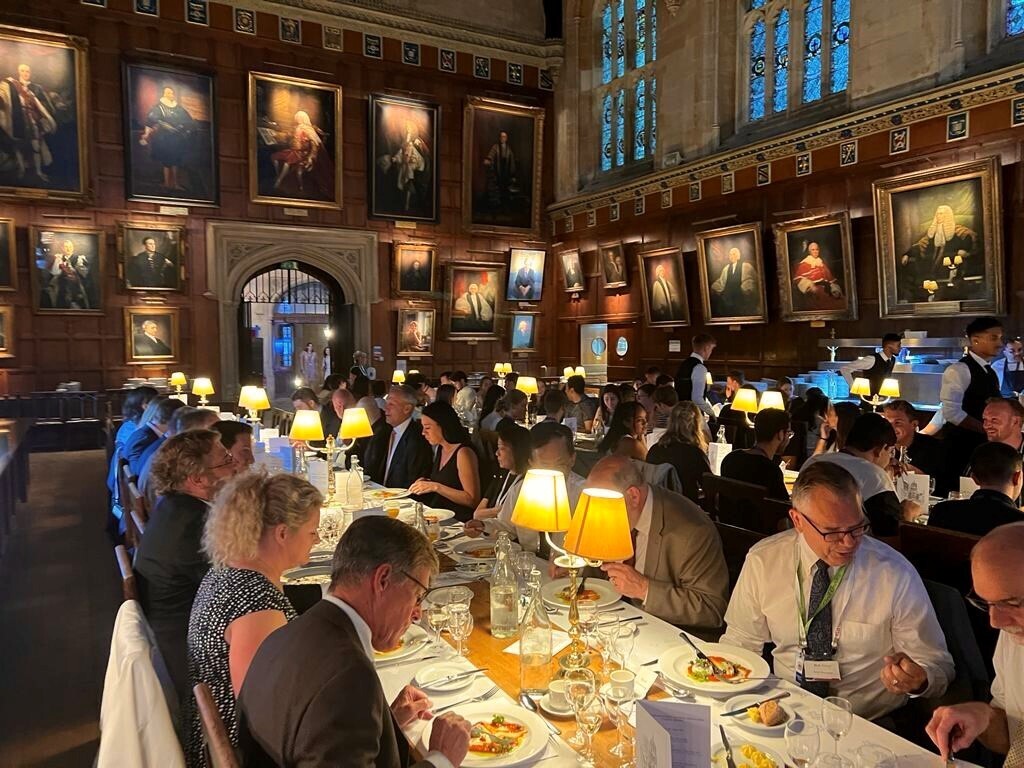 In addition to an amazing lineup of presenters, the ambience of the Program was exceptional. This year's program was hosted at Christ Church College that has alumni such as John Locke and John Wesley, past instructors such as Lewis Carroll (of Alice in Wonderland), and presently, people such as Sir Tim Berners-Lee, founder of the World Wide Web.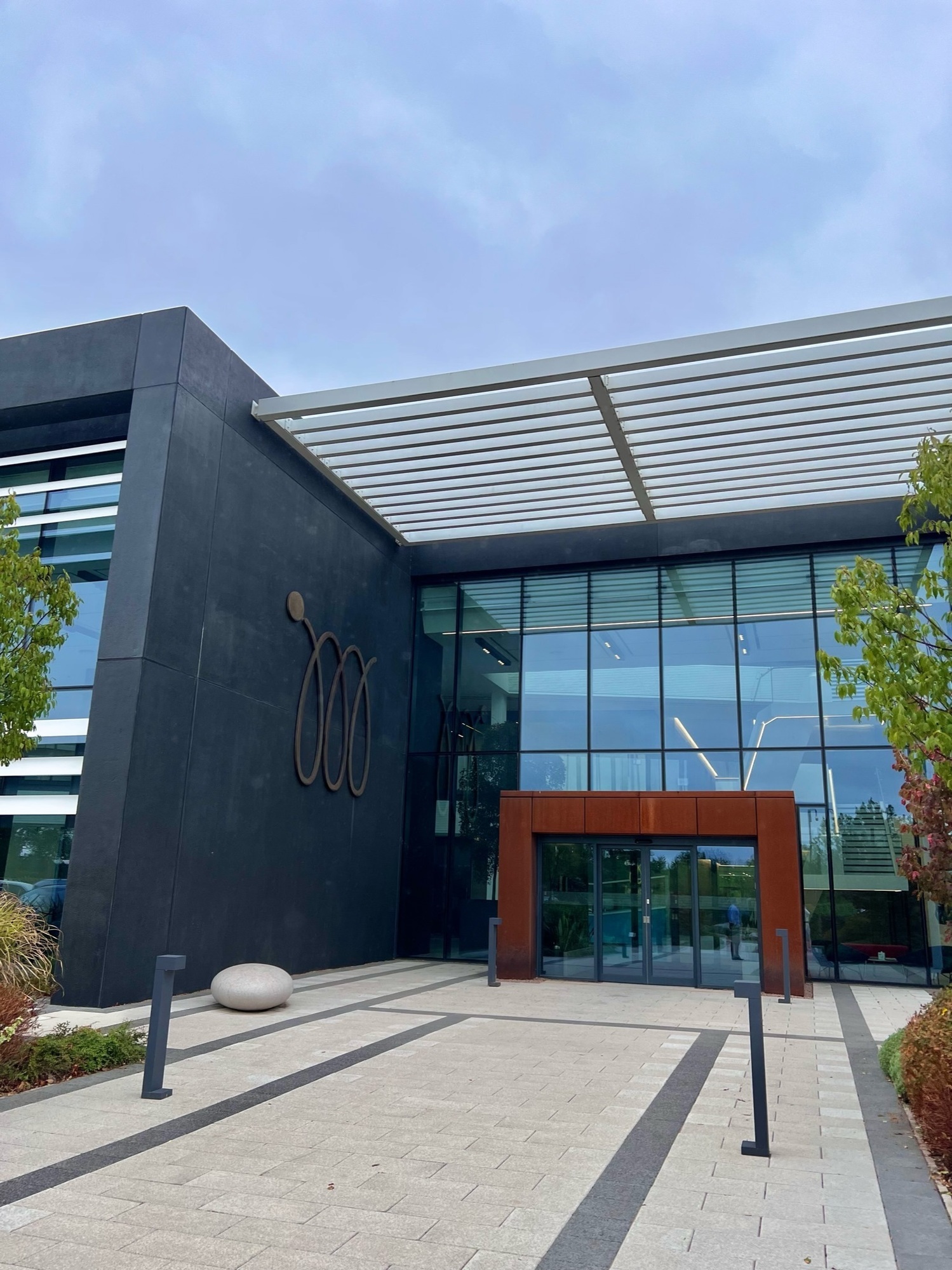 The cohort did a site visit to IM Group in Birmingham and met with Andrew Edmiston, Managing Director and son of the company's founder, Lord Robert Edmiston. The cohort was able to do a Q & A session with Andrew and received a tour of their impressive facility called "The Gate."
The cohort participated in a choral evensong in the historic Christ Church cathedral. They also toured Magdalen College where well-know Christian apologist C.S. Lewis taught and lived. The cohort had its meals in the "Great Hall," site of the filming of Harry Potter movies.
The cohort was composed of business owners/entrepreneurs, including second-generation members, ranging from private to public companies, and some church/NPO leaders. Cohort members came from throughout North America, Asia, and Europe.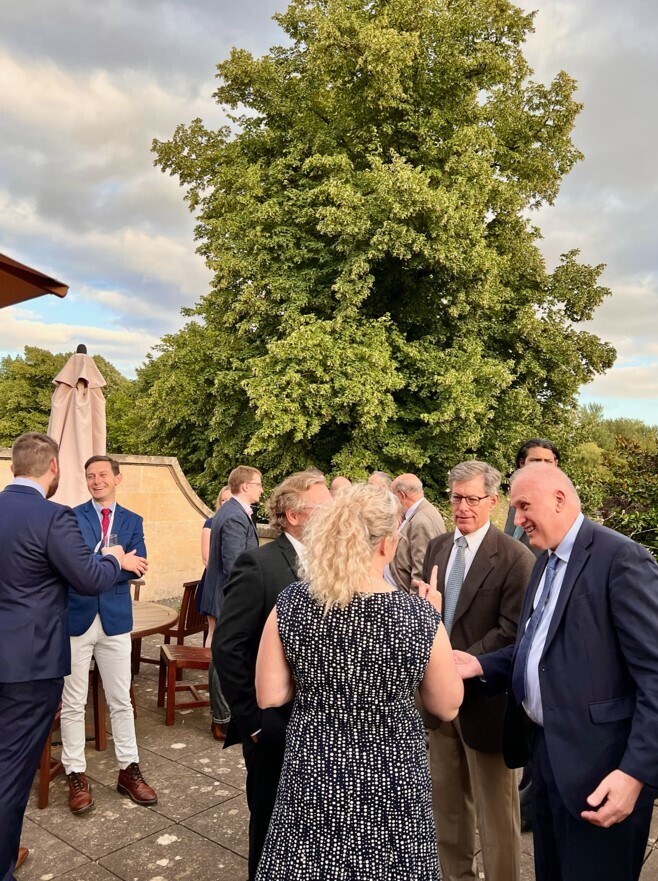 The program concluded with a sparkling wine reception and a formal four-course dinner, followed by Port, in the Great Hall with the cohort, their guests and presenters.
The goal of ELO's Leadership Program, since 2018, has been to deliver the world's premiere executive education for Christian marketplace leaders. The quality of instructors, atmosphere, and cohort is unmatched.
Stay tuned for the announcement of the dates for next year's program!
Some testimonials from this year's ELP cohort:
"Oxford 2022 was an excellent experience. Highly recommend this program to owners and executives from all levels and experience of business."
"You can only learn by being challenged. The wealth of Christian and business acumen is unparalleled!"
"Thank you for an excellent week. Well organized, top content, great fellowship, new friendships built."
"I am leaving incredibly grateful for this experience and with a year's worth (or more) of learning / knowledge! This was truly an extraordinary experience!"
"A great opportunity to learn, share and reflect on leadership from a Christian worldview, with quality presenters, meaningful course content, a remarkable venue, great local meals, and engaging with other attendees. A well organized event for sure."
"The 2022 ELO Oxford Leadership Programme connected a select group of dynamic Christian marketplace leaders from around the globe with world class instructors. This unique opportunity to dwell on the intersection of faith and business, to share challenges in a safe environment and to learn from one another throughout the week - all amidst the magical setting of Oxford- will inspire for months to come. Thank-you!"
---
Read the full post-event report on our blog HERE