Ron Haik: Smarter, Tax Effective, Giving Strategies
---
Are you able to give? You may be fortunate to be able to bless others. Wouldn't you want your support to be used as effectively as possible? People have traditionally focused on giving money out of their surplus. But there are tax-efficient ways to give. During this webinar Ron Haik, Senior Financial Advisor, Nicola Wealth, discusses some innovative approaches to philanthropy: utilizing your current Retirement Income Fund (RIF), life insurance or Canada Pension Plan to leave a greater legacy; the gifting of private company shares; in-kind donations; flow-through shares; and setting up a foundation or donor-advised fund.
---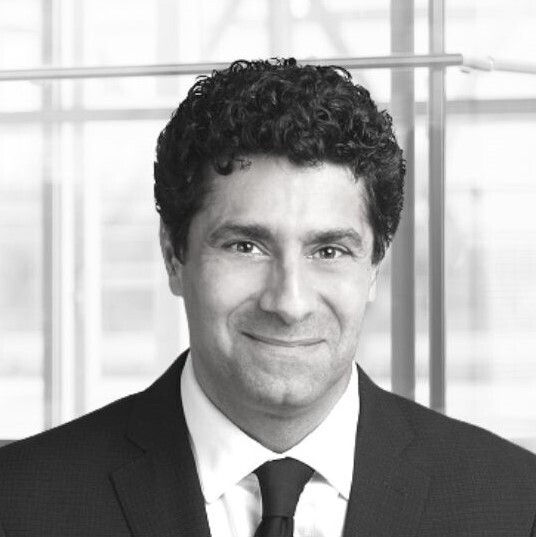 Ron Haik is the Senior Financial Advisor Nicola Wealth's Toronto office, with over 25 years of experience in the financial services industry. He has gained a breadth of experience working with some of the world's largest financial institutions in multiple jurisdictions advising clients in a variety of roles in the areas of domestic and offshore planning for the high net worth segment.
Prior to joining Nicola Wealth, Ron spent 10 years as Vice-President of Investment Advisory Services at a Wealth Management Division of an association. He led a national team of 15 advisors who provided comprehensive financial planning solutions for the Canadian dental community responsible for approximately $1 Billion.
Ron's unique experience working in the private banking world both internationally and domestically gives him critical strategic insight into his high net worth client's financial issues and needs. Ron is a seasoned lecturer at industry and association conferences, seminars and post-secondary schools across Canada, as a subject matter expert on investments and planning for incorporated professionals and high net worth clients. Ron holds an MBA with a double-major in finance and financial services from the Schulich School of Business.
Married with four kids and two dogs, when not working Ron can be found running on the trails and streets of Toronto or wherever his travels take him.
---
The ELO Webinars have been very well-received and quite popular with our global support base. If you have any questions regarding ELO and any of its initiatives please contact Admin@ELONetwork.org.
---
IN COLLABORATION WITH
---