Post-Event Report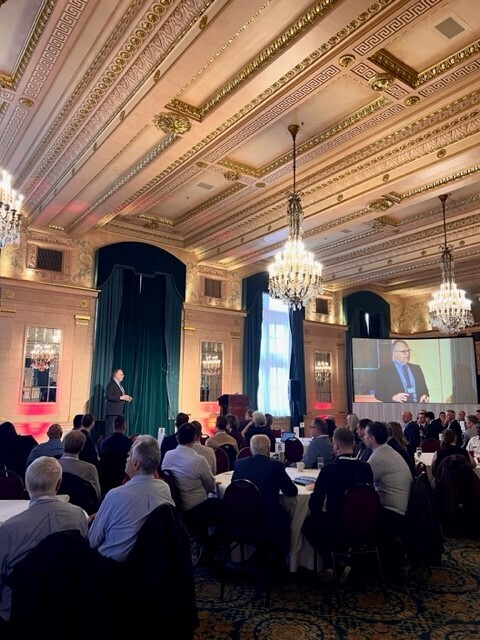 "Great event!" "Excellent!" "An amazing lineup of speakers." "This is a much-need event." The feedback was unanimous. The ELO Forum Winnipeg made a great post-pandemic "live and in person" comeback.
This year's ELO Forum in Winnipeg on November 1st was a huge success on many fronts. The Crystal Ballroom of the venerable Fort Garry Hotel was a grand setting. People were excited to get back together. The ELO Forum has been held in Winnipeg dating back to 2016, four times in person, twice online, and now in person again.
Attendees reflected the local economy representing, among others, the retail, construction, and agriculture sectors. The event reflects the local Christian business community. In a post-Covid environment, these are the people leading the way.
As the premier event for Christian business leaders for Winnipeg and southern Manitoba, the ELO Forum is simply a reflection of leaders within that community, who step up, get out, are committed to making a difference, and see the value in a collective presence.
Sponsors of the Forum represented a broad swath of the business community.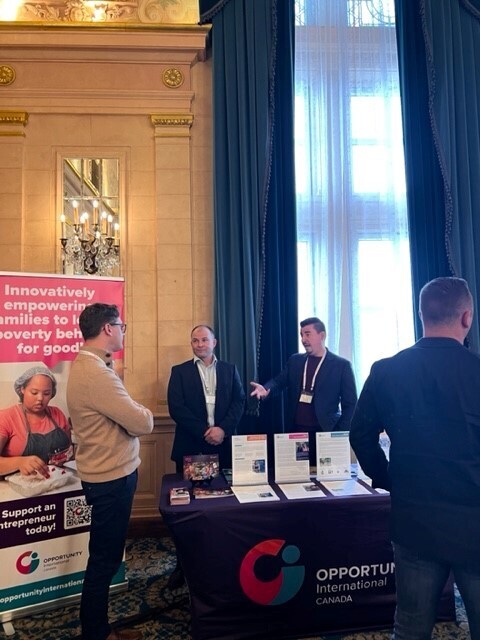 Silver sponsors included Buller School of Business at Providence University, Stillwater Capital, and Opportunity International.
Bronze Sponsors were Food for the Hungry and Rivercity AV. Table sponsors included YFC Winnipeg, Quarks Shoes, Adult & Teen Challenge, and Don Streuber.
The speakers provided a range of perspectives on entrepreneurial leadership. The format was mixed between presentations and Q&A sessions. There were many questions from the audience. ELO Forums are characterized by only live speakers, an emphasis on community, and allowing ample time for connecting with others.
---
Hans Boge, Boge & Boge Engineers noted, "It was great to hear from the Mark and Steve Chipman, their love for their work and community. The quality of speakers was excellent with timely and relevant information." The roster of speakers provided great insights.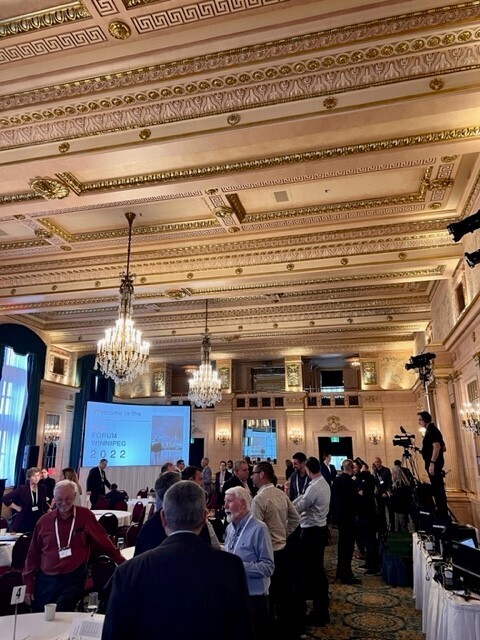 Another attendee, Kristy Krahn, Vice President, The Quark Group, said "The 2022 Winnipeg ELO Forum created a unique environment for Christian business leaders to fellowship together while learning from a distinguished group of expert presenters. Touching on topics ranging from economics to leadership and philanthropy, I am positive that each and every individual left with key takeaways that will have a greater impact on their business and community. Attendance at the Forum is a must for dynamic leaders everywhere!"
---
Mark and Steve Chipman addressed the topic of, "Jets, Cars, Family, Community & Values." Mark is Executive Chairman of the Board, Winnipeg Jets Hockey Club. Steve is President & CEO, Birchwood Automotive Group. They talked about how their dad got started in business and the type of imprint he put on the company. They talked about their faith, contemplative practices, ethics in business, the nature of a family business, and origins in the car business. While the story of the Jets returning to Winnipeg is well-known, Mark provided some new insights into the process of getting that done. Bottom line: it wasn't easy and the timing was favourable!
Peter Hall, Chief Economist, econosphere inc., Cambridge, ON, delivered an informative presentation titled, "Strength in Weakness: The Near-Term Global Economic Outlook." He covered inflation, interest rates, the housing market, recession, labour market, personal, corporate and public debt, and environmental challenges.
Hal Bagley, Principal, Elevate2Lead, Longmont, CO, USA, addressed, "How to Be Entrepreneurial in Business, NPOs, and Churches."
Ron Haik, Wealth Advisor & Client Relationship Manager, Nicola Wealth, Toronto, talked about, "Giving More With Less: Leading Through Strategic Philanthropy."
Doug Nix, Chairman, Stillwater Capital Corporation, Toronto, talked about "Key Ways to Build Value in Your Business."
While there were several takeaways from the various sessions, perhaps the most important impact of the Forum was the sense that it's good to get together in person again and connect with others.
---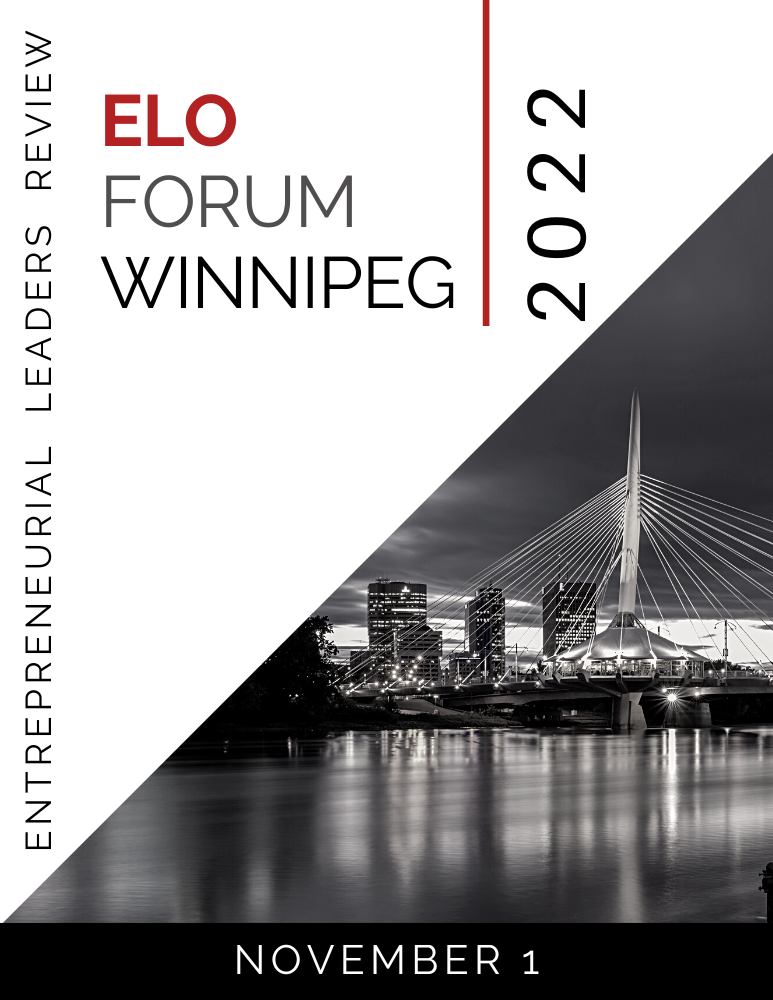 Read more about the event sponsors, speakers, and content in the Winnipeg Entrepreneurial Leaders Review (ELR) Magazine!