Post-Event Report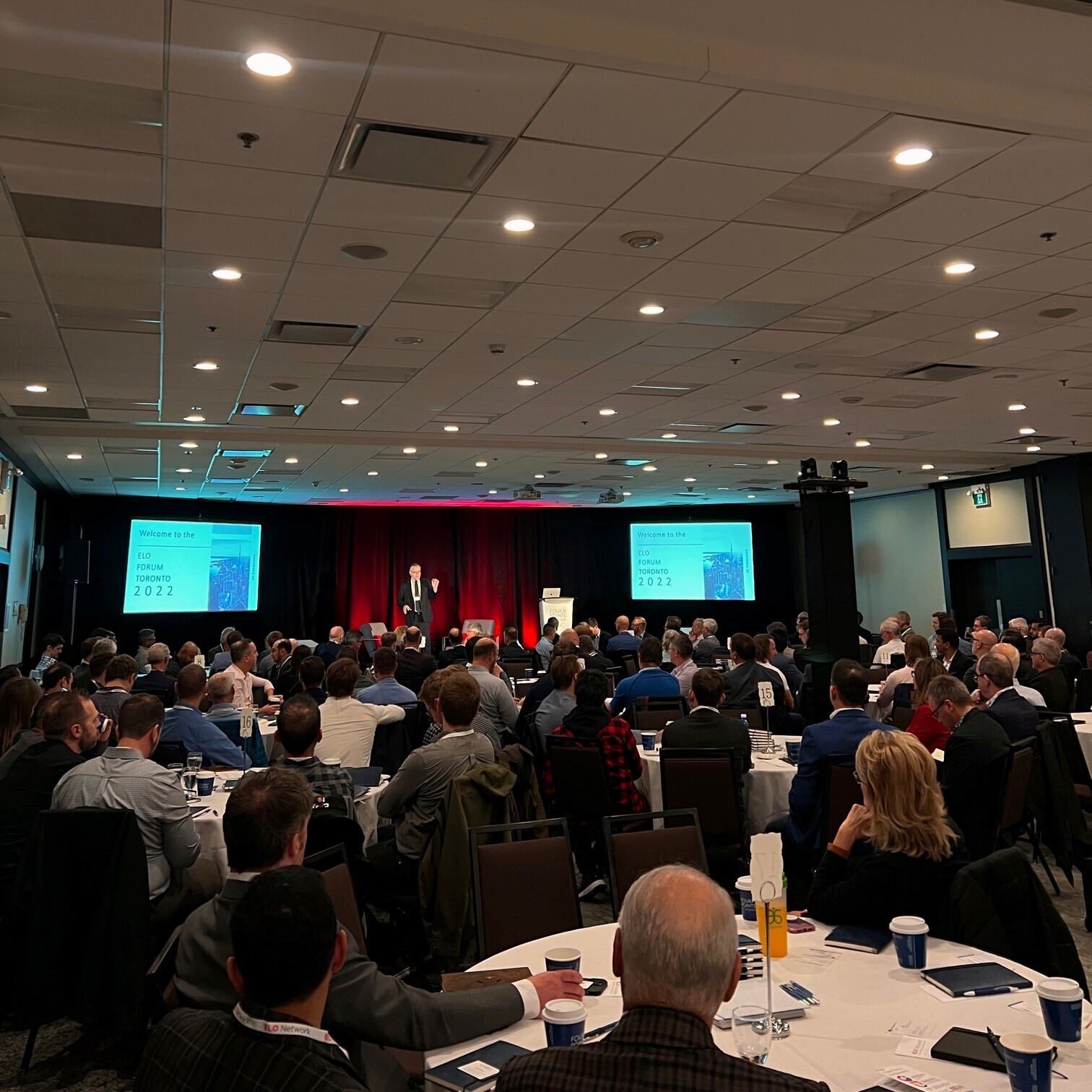 "Absolutely fantastic!" "Great event." "Uplifting." "Inspirational." "Excellent." "Wonderful." "Great speakers." "Great fellowship."
This was some of the feedback from attendees of the ELO Forum Toronto on November 30th held at the Four Points by Sheraton Toronto Airport Hotel. Overall, this was an amazing comeback event with a "homecoming" atmosphere. Attendees from across the Greater Toronto Area and beyond benefited from a diverse and highly qualified line-up of presenters and an opportunity to connect with others in person. The success of the ELO Forum Toronto follows the highly successful Forums in Winnipeg on November 1st and in Vancouver on November 15th.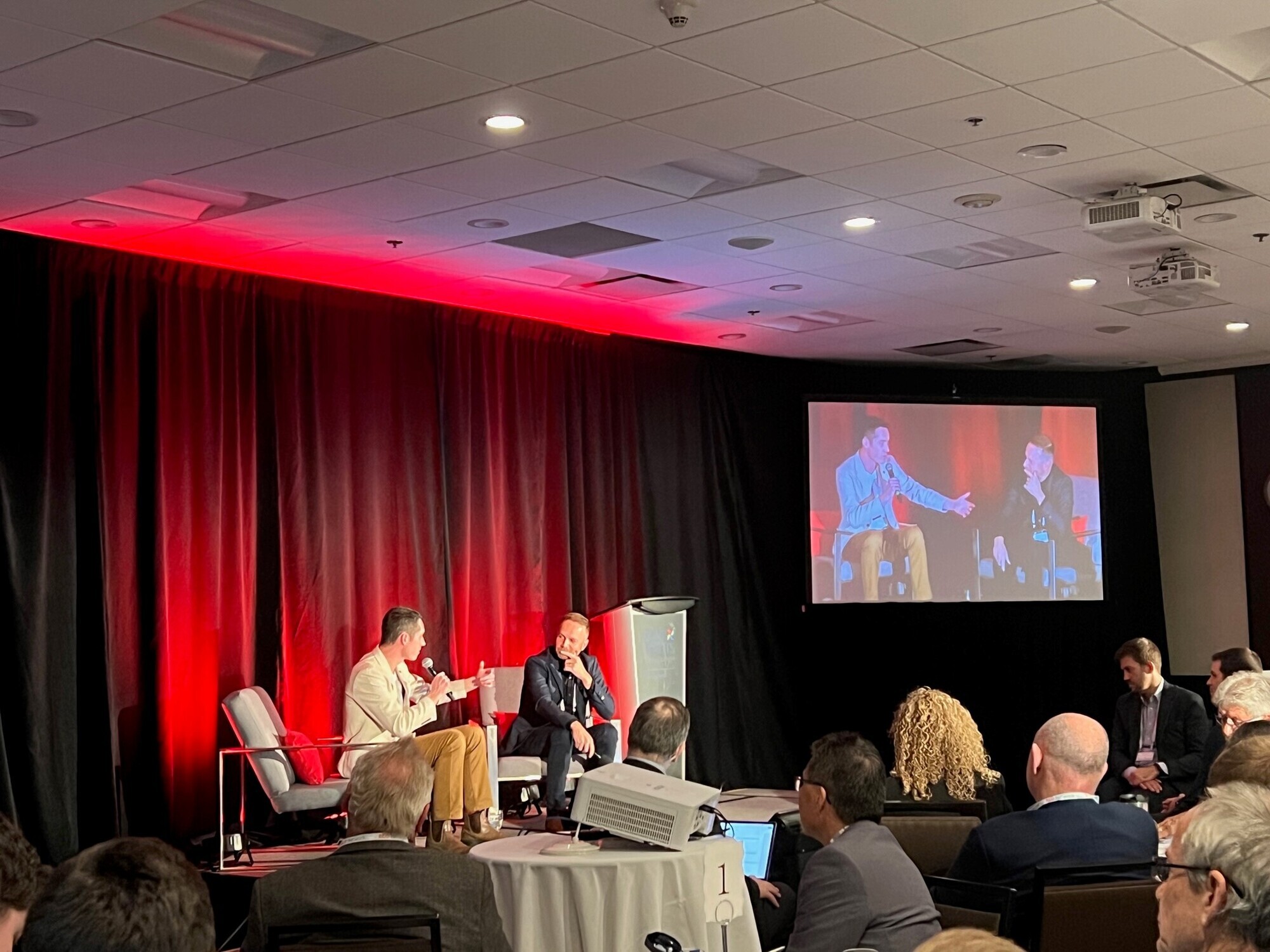 The ELO Forum Toronto featured the following speakers. Paul Burns, Former Managing Director of Twitter Canada, Toronto, was interviewed by James Kelly, Founder of FaithTech, Waterloo, on "What's Happening in the World of Tech & Why It Matters." Don Campion, Co-Founder and President of Banyan Air Service, Fort Lauderdale, FL spoke on, "Success is Great but Significance is Lasting." Peter Hall, Chief Economist at econosphere inc., Cambridge, ON, covered "Strength in Weakness: The Near-Term Global Economic Outlook" Promod Haque, Managing Partner, Norwest Venture Partners, Palo Alto, CA, shared on "My Faith and Business Journey: Lessons from Silicon Valley." Douglas Nix, Chairman of Stillwater Capital Corporation, Toronto, ON presented "Key Ways to Build Value in Your Business." Chris Spanjaard, Senior Vice President and COO of Purolator's Operations, Mississauga, ON discussed "Purolator's Big Moves: Planning & Investing Today for Tomorrow's Reality." Georgette Zinaty, Executive Vice President at Corporate Class Inc., Toronto, ON addressed the topic of "Leadership, Diversity & Inclusion: Reflections on Building Your Team & Culture."
---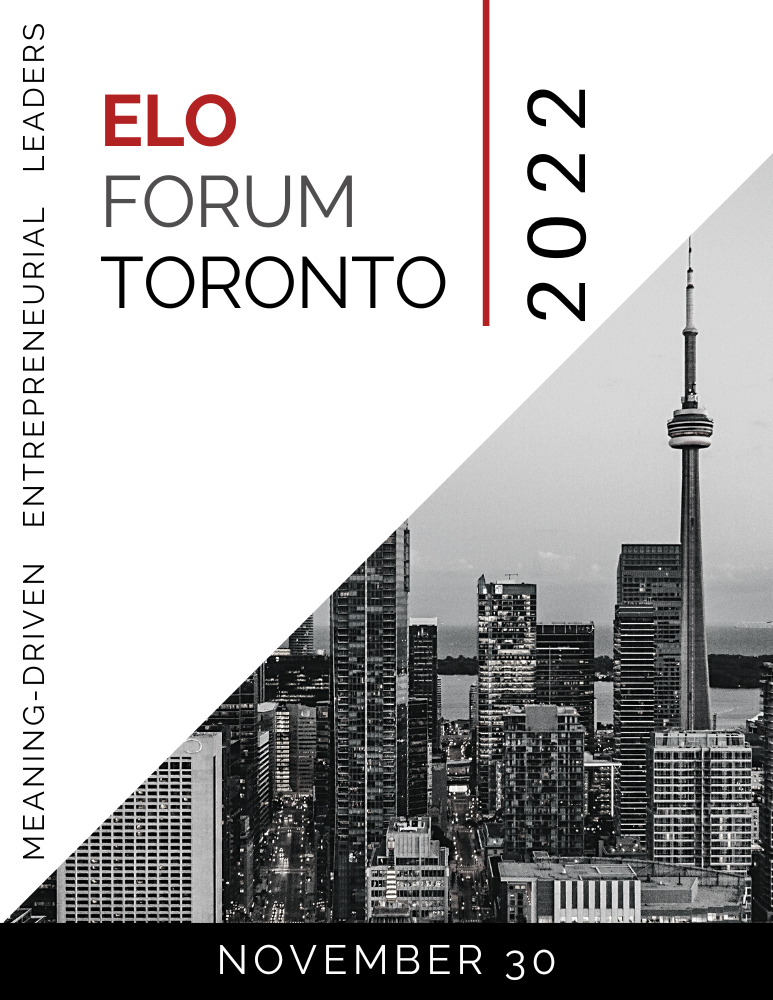 View our Forum Magazine, the Entrepreneurial Leaders Review, to read about sponsors, speakers, and content from the Forum.
---
Here is some of the feedback from attendees:
"Great and uplifting event. Always walk away feeling empowered to live out my faith in the marketplace" - Jonathan Garyfalakis, Founder & CEO, Syatt Media
"Great event and inspirational." - Jaegap Chung, Principal, Studio JCI
"Wonderful event. Well worth your time." - Ray Majoran, Founder & CEO, Bark Communications
"Great forum to understand kingdom business building." - Gerry Anderson, President, Blue Canyon CPA
"Keep up the work of the Kingdom by providing networking opportunities for Christian entrepreneurs!" - John van Leeuwen, Co-Founder & CEO, Universal Matter
"Excellent as always." - Dave Brereton, President & CEO, Dabre Inc.
"This event had a great set of speakers and agenda, and I loved that the timing allowed for me to attend." - Graham Stuart, President, McHardy Vacuum
"Had a great time at this Forum. Was great to network and meet people and gained a lot of understanding and knowledge." - Elvis Jacob
"Great fellowship and nuggets of Godly wisdom." - Ray Veenstra, Senior Project Director, Maple Reinders
"ELO continues to expand my Christian worldview and calling. As a pastor I'm excited to share with others, particularly those called to the marketplace, what I have learned." - Steve Dozeman, Lead Pastor, Talbot Street Church, London, ON
"Absolutely fantastic!" - Shirley DeBoer, CEO, ASD Innovations Inc.
"ELO provides the opportunity to hear from authentic Christian leaders in the marketplace who demonstrate God's hand in their business/lives." - Donna Holbrook, National Executive Director, ICEJ Canada
"Very well worth the investment of my time. I am so glad that I came and was reinspired to live my business life more overtly for Christ." - Ian Ross, President & CEO, Grand Valley Fortifiers
"Thanks for another excellent ELO event. Always great to rub shoulders with others and be inspired by entrepreneurial leaders making a difference for God's Kingdom."- Hank de Jong, Associate Vice President, External Relations, Redeemer University

"It was so good to get back together again in person at ELO this year and to continue to see more younger entrepreneurs there. Definitely encouraging to see everyone again." - Harry Reinders, President & General Manager, R&M Construction

---
A big thank you to the sponsors of this year's event in Toronto!
---
S I L V E R
---



---
B r o n z e
---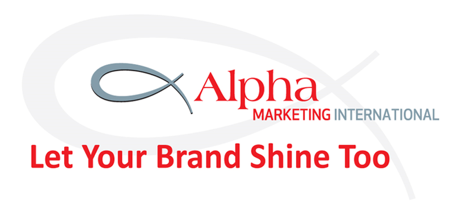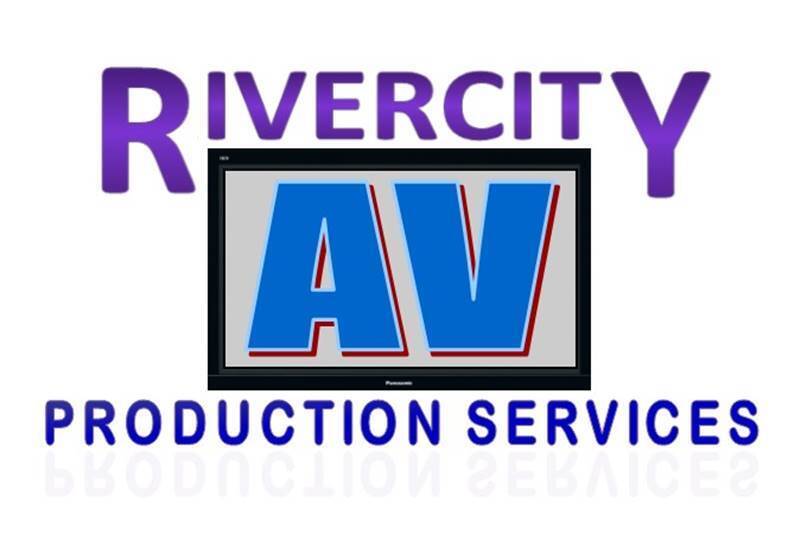 ---
S u p p o r t i n g O r g a n i z a t i o n s
---
---
T a b l e S p o n s o r s
---
Glenn Hofland
Tyndale University
Don Simmonds
Ben Burmaster