Don Campion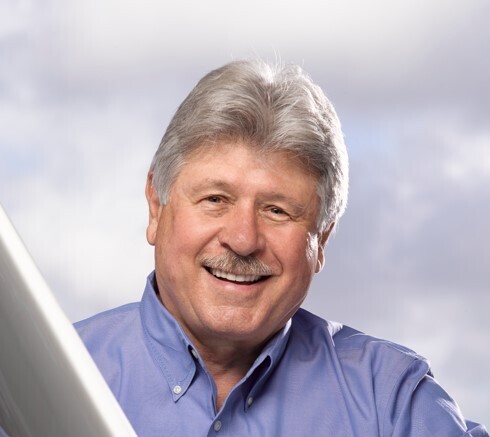 Don Campion, Co-Founder and President of Banyan Air Service
---
About the Presentation
Topic: "Success is Great but Significance is Lasting"
Don will discuss the following points during his presentation:
His upbringing in the bush in Nigeria as a missionary kid
The founding of Banyan Air Service at the age of 25
The principles and values that enabled the business to become known as one of top five corporate aviation support companies in the USA.
The calling to do more with our talents and resources. To make a bigger impact which resulted in the commencement of revitalizing Egbe Hospital and the School of Nursing in the bush in SW Nigeria
The impact and progress 12 years later in Africa while having their best year ever at Banyan Air Service

---
About the Presenter
Don was born to Protestant medical missionary parents in Nigeria, West Africa, where he routinely flew aboard small aircraft to attend an American boarding school. He grew up in a rural environment where they installed their own electric generators, dug wells for water, and built their own home. After high school in Nigeria, Don moved to Toronto, Canada, to attend Seneca College of Applied Arts and Technology, a four-year aviation program. In 1979, Don moved to South Florida and flew small aircraft primarily to the Bahamas, which led him to discover an opportunity for a maintenance facility resulting in Banyan Air Service at Fort Lauderdale Executive Airport.
Forty-three years later, Banyan Air Service is a Leader in Business Aviation, spanning over 100 acres with one million square feet of office and hangar space and more than 450 aircraft based on their city leasehold. Banyan offers fueling and ground support, turbine airframe and engine maintenance, avionics services and installations, and is the world's largest HondaJet dealer. Ranked among the top five corporate aviation support companies in the USA, their team serves numerous Canadian and Latin American customers.
Don has built the company on the principle of "people before profits" and strives to hire teammates who have a passion for aviation, will accept responsibility for the company's success, and discipline themselves to grow using their God-given talents in a fun environment that pursues excellence.
Don and his wife, Sueanne, are project leaders in revitalizing a 100-bed rural hospital and a 300-student College of Nursing in the rural town of Egbe, Nigeria. Frequently going to Nigeria, they are recruiting personnel, raising financial support, shipping medical equipment and supplies, and providing oversight on massive construction and development to establish medical care in this needy region. Don is driven by integrity, teamwork, and operational excellence and believes that God blesses people and businesses that honor Him.
To learn more about Don and Banyan Air click on the links below:
Banyan Air: Vision, Mission, and Good to Great
Banyan Air: Corporate Brochure
Egbe: Brochure