Chris Spanjaard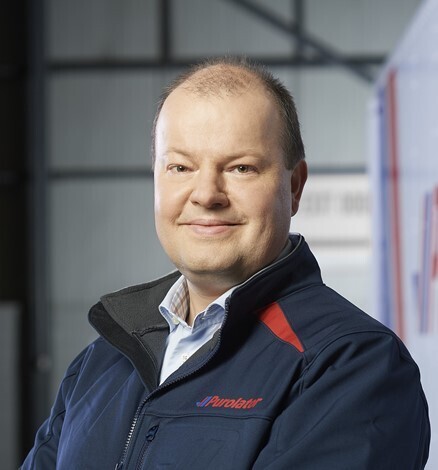 Chris Spanjaard, Senior Vice President and COO of Purolator's Operations.
---
About the Presentation
Topic: Purolator's Big Moves: Planning & Investing Today for Tomorrow's Reality
What is my calling?
How do I try to have a Christian impact in the workplace?
How will companies be different 10 years from now?
How will companies need to interact differently with their workforce?
How and why invest in green technologies now for future return?
What will the new $300 million "hub" do for the company?
What are the risks of inaction by companies?
---
About the Presenter
As Purolator's Senior Vice President and Chief Operations Officer, Chris Spanjaard spearheads all aspects of the company's operations, serving the Canadian domestic and international courier, freight and logistics market. Chris is driving innovation, growth and service excellence with industry-specific solutions for the North American e-commerce, retail and industrial supply chain. He oversees Purolator's modernization strategy through world-class automation, end-to-end digitization and partnerships from first to last mile delivery. Chris also champions the health & safety, security and carbon footprint reduction of Purolator's infrastructure, fleet and retail network across Canada. Having spent many years in Asia and Europe as a senior executive in the express and logistics industry, Chris has extensive experience in developing leadership talents and building diverse, purpose driven organizations. As city chair and group leader for LeaderImpact Canada, he actively supports the personal, professional and spiritual growth of business leaders in Mississauga/Ontario. He holds an MSc in Business Administration from the National University of Groningen (RuG) in the Netherlands.