N.T. Wright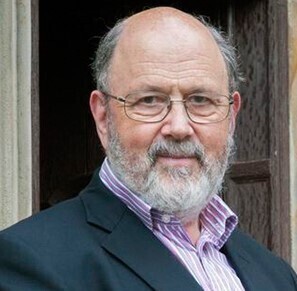 N.T. ("Tom") Wright is generally regarded as one of the world's leading biblical scholars. N.T. Wright recently joined Wycliffe Hall as a Senior Research Fellow. Revd Dr. Michael Lloyd, Principal of Wycliffe Hall, said: "Wycliffe aspires to be a centre for the intellectual renewal of the Church, and, through the Church, of society. I can think of no one who is better able to help us to make that aspiration a reality. Tom has reshaped the field of New Testament studies and his impact reaches far beyond the boundaries of the church by his engagement with the traditional and new forms of media."
N.T. Wright, who prepared for ordained ministry at Wycliffe Hall, is a world authority on the apostle Paul. He is the author of over 80 academic and lay-level books such as Surprised by Hope, The Day The Revolution Began and Paul: A Biography. Wright is ordained in the Church of England.
N.T. Wright previously served as assistant professor of New Testament studies at McGill University, Montreal (1981–86) and served as Bishop of Durham between 2003 - 2010. From 2010 - 2019, N.T. Wright was Professor of New Testament and Early Christianity at the University of St Andrews.
He is much in demand as a lecturer around the world. Being both one of the world's leading Bible scholars and a popular author, he has been featured on ABC News, Dateline, The Colbert Report, and Fresh Air. He is the author of the bestselling "For Everyone" commentary series and the "New Testament For Everyone" Bible translation.
In 2018, Wright delivered the prestigious Gifford Lectures, held regularly at the four ancient Scottish universities of Edinburgh, Glasgow, St. Andrews and Aberdeen. His series of talks will soon be published as History and Eschatology: Jesus and the Promise of Natural Theology.
N.T. Wright was educated at Sedbergh School, then in Yorkshire, where he specialized in Classics. From 1968 to 1971, he studied Literae Humaniores at Exeter College, Oxford, receiving his BA with First Class Honours in 1971. From 1971 to 1973, he studied for the Anglican ministry at Wycliffe Hall, Oxford, receiving his (Oxford) MA in 1975 at the end of this period.
One of his current projects is the upcoming release of The New Testament in Its World: An Introduction to the History, Literature, and Theology of the First Christians. This book is a highly-readable, one-volume introduction that brings together decades of ground-breaking research, writing and teaching into one volume that will open readers' eyes to the larger world of the New Testament. It presents the New Testament books as historical, literary, and social phenomena located in the world of Second Temple Judaism, amidst Greco-Roman politics and culture, and within early Christianity.