Instructors
Dr. Richard (Rick) J. Goossen
Rick Goossen serves an extensive network of high net worth entrepreneurs and family/business owners built over decades of client contributions, collaboration, research, lecturing, and volunteering. Rick is a sought-after strategic counsel and chair/advisory board member. He works at Nicola Wealth, the fastest-growing independent wealth management firm in Canada, where he focuses on business development and being a liaison between his network and the extensive resources of Nicola Wealth. Read More
---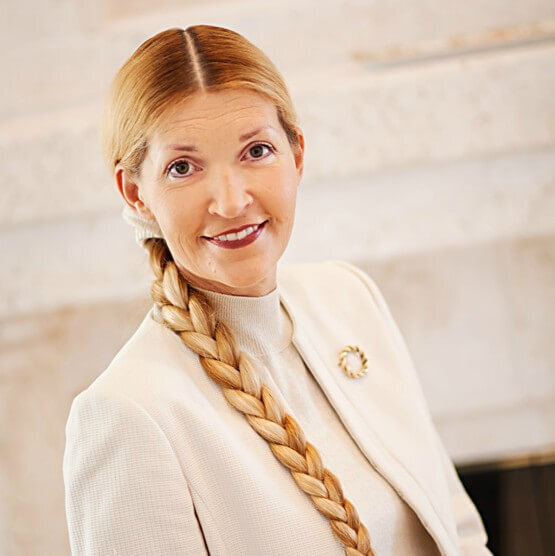 Dr. Isabella D. Bunn
Isabella is an international lawyer and policy advisor, with transatlantic experience as corporate counsel, trade and investment director, and endowed professor of business ethics. Based at the University of Oxford, she is Research Fellow in Governance and Global Ethics at Regent's Park College, Associate Director of the Oxford Centre for Religion and Culture, and Trustee of the Oxford Peace Research Trust. She is also a member of the British Academy's Corporate Advisory Group for the Future of the Corporation. Isabella is the Distinguished Fellow in Corporate Social Responsibility at the Washington Institute for Business, Government & Society, and a Fellow of the Caux Round Table for Moral Capitalism. Her academic background includes a BS in Foreign Service, MA in International Relations, JD cum laude, MPhil in Theology, and PhD in human rights law. Read More
---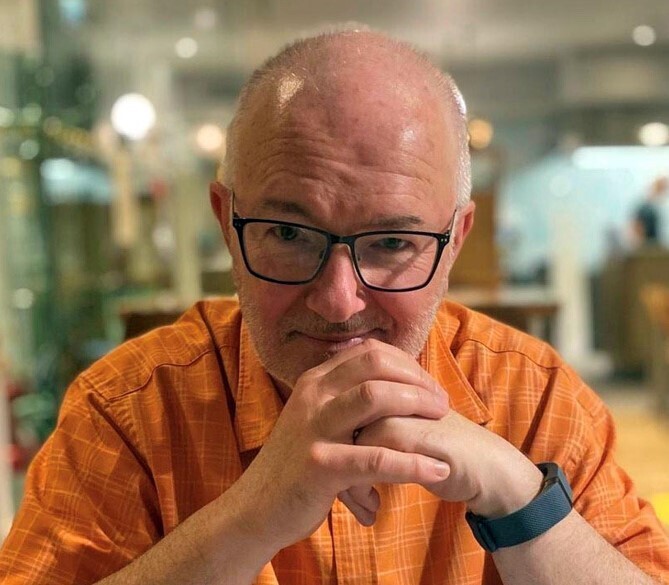 Dr. Robert Ellis
Dr. Ellis was formerly Principal of Regent's Park College, a Permanent Private Hall of the University of Oxford, from 2007 – 2021. Alongside other responsibilities he taught practical theology, mission, and doctrine. He continues as a Senior Research Fellow at Regent's Park. Rob has been involved in leadership in various church, college and denominational contexts. He has published work on a range of theological subjects including practical theology, prayer, spirituality, and theology and film. His research for the last ten years has been in the field of theology and sport and his 2014 publication The Games People Play: Theology, Religion and Sport has been described as the "must read" book on the subject. Read More
---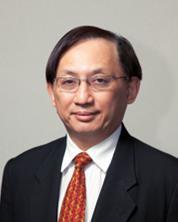 Dr. Bill Foo
Dr. Foo has over 30 years' experience in financial services in Asia (1983-2015). He was CEO, ANZ Singapore for 12 years, running the bank with about 2,100 staff as one of the largest banks based in Singapore. He was Vice-Chairman ANZ South Asia for 4 years, Southeast Asia Head of Investment Banking and President of Schroders Indonesia for 7 years and was with Citibank/Citicorp (Director) & Bank of America (AVP) for 10 years.
Bill is currently Chairman of Tung Lok Group, with about 30 restaurants in Singapore and the region. He is a Senior Advisor, Lazard Asia (NYSE listed Lazard Ltd) and Bank of Singapore (one of Asia's largest private banks with over US$100 billion in assets under management). He is a Director of Kenon Holdings (NYSE listed) with interests in power and shipping in Israel and autos in China. He is Lead Director and Chair of Audit Committee of CDL Hospitality (c19 hotels with US$2 billion in assets) and Mewah Intl (US$ 3.0 billion Agri Turnover company). He is Director of Tower Capital PE (where Tower owns c72% of Eu Yan Sang Chinese – one of the region's largest Chinese medical chains and 50% of PTC Logistics. Read More
---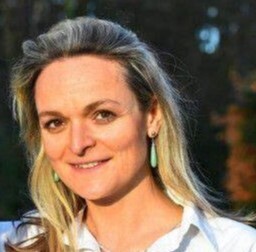 Dr. Katy Granville-Chapman
Dr. Granville-Chapman is an associate fellow of the Oxford Character Project, a Teaching Fellow at Oxford University's Department of Education, and a Research Associate at the Oxford University Wellbeing Research Centre. Katy is the co-author (with Emmie Bidston) of 'Leader: Know, love and inspire your people', which was runner up and highly commended in the Business Book Awards 'leadership book of the future' and longlisted for CMI Management Book of the Year. She is the co-founder of Global Social Leaders, a movement of young people in 105 countries who design and lead social action projects that make a meaningful change in their communities. Read More
---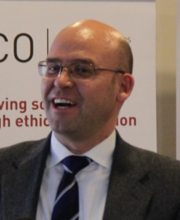 Dr. Manuel Guillén
Dr. Guillen is the University of Valencia Representative at RCC-Harvard. He is Tenured Professor of Management in the "Juan José Renau Piqueras" Department of Business Administration at the University of Valencia.
Manuel is the founder and principal researcher of the Institute for Ethics in Communication and Organizations (IECO), and the Director of the IECO-UV Chair Chair of Business Ethics. During eight years Manuel has been the General Secretary of the Spanish branch of the European Business Ethics Network (EBEN). Read More
---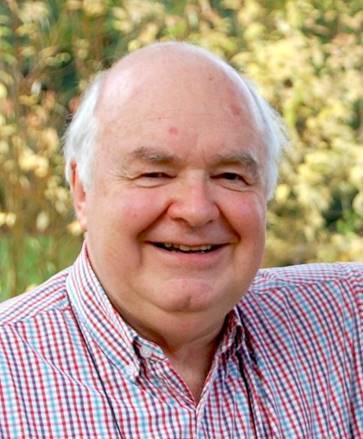 John Lennox
John Lennox is an Oxford professor and Christian apologist who has engaged around the world with the leading atheists of our day. He has taken a stand for his faith in a very public fashion, straddling the worlds of high-level mathematics and science with that of apologetics and Christian theology.

John is in great demand worldwide as a keynote speaker. Some of his debates have been watched over 250,000 times on YouTube. His experience debating with atheists in the former Iron Curtain countries (he speaks fluent Russian and German) prepared him well for dealing with the "New Atheists."

John is experienced in working with leading business people from around the world to share his insights on how to function effectively in a secular—even highly anti-Christian—society. One of his books is on Daniel and titled, Against the Flow. Read More
---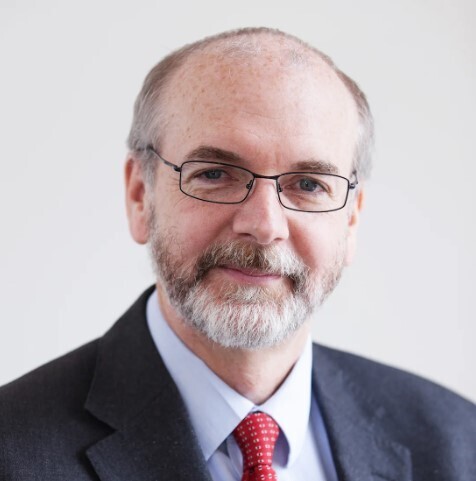 Sir Andrew Pollard
Sir Andrew is Director of the Oxford Vaccine Group in the Department of Paediatrics at the University of Oxford and an honorary consultant paediatrician at Oxford Children's Hospital and Fellow of St Cross College. He received a knighthood in the Queen's Birthday Honours in 2021 for services to Public Health, especially in the pandemic.
His research includes the design, development and clinical evaluation of vaccines in UK, Asia, Africa and Latin America, including those for COVID-19, typhoid, meningococcus, Haemophilus influenzae type b, pneumococcus, plague, pertussis, influenza, rabies, coronavirus and Ebola, and leads studies using a human challenge model of paratyphoid and typhoid. He was the chief investigator for the clinical trials of the Oxford-AstraZeneca COVID-19 vaccine in 2020, which led to authorisation of the vaccine for use in more than 175 countries with over 2.5 billion doses distributed by the end of 2021. He has supervised 37 PhD students and his publications includes over 500 manuscripts and books on various topics in paediatrics and infectious diseases. His seminal work on typhoid supported the WHO prequalification of a new typhoid conjugate vaccine and WHO recommendations for its use in countries with a high burden of disease. Read More
---
Revd Dr Richard Turnbull
Dr. Turnbull is the director of the Centre for Enterprise, Markets and Ethics, based in Oxford, which advocates for a market economy built upon the values of the Judeo-Christian tradition. He holds a degree in Economics and Accounting and spent over eight years as a Chartered Accountant with Ernst and Young. Richard also holds a first-class honours degree and PhD in Theology from the University of Durham. Richard is an ordained minister of the Church of England and served in the pastoral ministry for over 10 years. Read More
---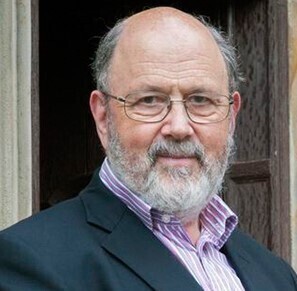 N.T. ("Tom") Wright
N.T. Wright is generally regarded as one of the world's leading biblical scholars. He joined Wycliffe Hall as a Senior Research Fellow.
N.T. Wright, who prepared for ordained ministry at Wycliffe Hall, is a world authority on the apostle Paul. He is the author of over 80 academic and lay-level books such as Surprised by Hope, The Day The Revolution Began and Paul: A Biography. Wright is ordained in the Church of England.
N.T. Wright previously served as assistant professor of New Testament studies at McGill University, Montreal (1981–86) and served as Bishop of Durham between 2003 - 2010. From 2010 - 2019, N.T. Wright was Professor of New Testament and Early Christianity at the University of St Andrews. Read More