Advisory Board - Ontario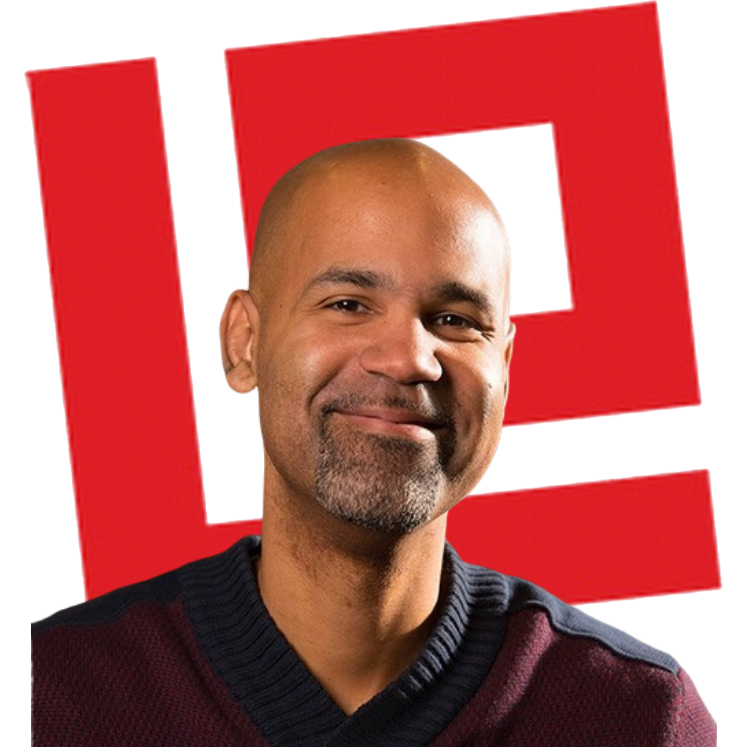 Godfrey Adderley is an ordained minister with The Pentecostal Assemblies of Canada and has a heart for helping people grow and expanding God's Kingdom in a multicultural, urban context. He currently serves as Lead Pastor at the historic and vibrant Stone Church in Downtown, Toronto.
Deeply rooted in Toronto, Godfrey has received a variety of awards in recognition of his community contributions. Between 2000 - 2005, he was a staff member of the Family By Adoption agency. Godfrey now serves as a board member for this Toronto-based non-profit organization. He is presently the Presbyter of the Toronto South Section of the Eastern Ontario and Nunavut District (PAOC).
Godfrey holds a Bachelor of Theology Degree with a major in Missions & Cross-Cultural Studies from Master's College and Seminary. He has additional leadership certification from the University of Guelph. Godfrey believes that our communities are best served when Christian Marketplace and Church Leaders work together.
---
Dave Brereton is the founder and current Executive Chairman of the Board of TECSYS Inc. Under his vision and leadership, TECSYS has grown from a start-up company to a leading international provider of software solutions to multinational corporations (www.tecsys.com). TECSYS presently generates revenue of $100 million/year and has about 500 employees. Mr. Brereton served as TECSYS' CEO and/or Co-CEO until 2006. Prior to it going public, The Financial Post and Arthur Andersen & Company chose TECSYS as one of Canada's 50 Best-Managed Private Companies. In 1996, Mr. Brereton was named one of the country's Top 40 Executives Under 40, by The Financial Post, The Caldwell Partners, CTV Television Network, and Canadian Airlines. In 2000, he was a finalist for Entrepreneur of the Year by Ernst and Young and BMO Nesbitt Burns. Mr. Brereton is an early investor in numerous technology start-ups including Silanis Inc., Inventure LLC., AlayaCare, and Social.mom. From 2006 - 2017, Mr. Brereton was the National Director of Youth for Christ Canada (www.yfccanada.org), the largest youth-focused Christian organization in Canada, and is the founder of a fully accredited high school for marginalized youth in Montreal, Quebec. In 2018, Dave took on the role of International Director over Youth for Christ International www.yfci.org. Youth for Christ has approximately 60,000 staff and volunteers in over 100 nations reaching young people for Christ globally. Dave and his wife Katy live in Montreal, Quebec. They have nine grown children and many grandchildren who are the joy of their lives.
---
Hank de Jong belongs to Jesus Christ. He is the husband to one wife, Michelle, and is the father of Elisa, Kara, James and Miriam. Hank and Michelle also currently serve as foster parents in Hamilton. Hank served in as the Executive Director of EduDeo Ministries for 12 years. He is now the Associate Vice President, External Relations at Redeemer University He loves to hear stories of kids coming to faith in Jesus through quality, Christ-centred education. He has his Master of Arts in Leadership through Trinity Western University. Along with spending time with his family, Hank loves to watch and play sports.
---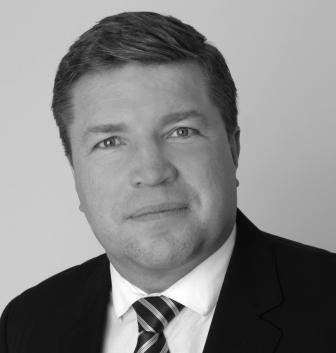 Gary Hoftyzer is a business, wills and estates lawyer serving Burlington and Oakville. Gary obtained his B.A. and LL.B. from Queen's University and his J.D. from Western University. He received various awards during his studies. Gary has served clients ranging from multinational companies to charities to family-owned businesses. He worked for a large Toronto based firm before making his home in the Halton Region. Gary enjoys practicing law in Halton and being part of its dynamic Christian community.
---
John Carbrey as a passionate entrepreneur, John has extensive experience in building the B2B software companies Intrafinity, CivicLive, Talentova, and SharpSchool. John has been honoured with numerous entrepreneurial awards including the Ernst & Young Entrepreneur of the Year, National Research Council's National Innovation Leader Award and BDC's Young Entrepreneur of the Year Award.
John spent his summers during high school teaching himself how to program and then develop Web applications. "I was really passionate, diving into anything I could get my hands on." At 16, he built his first website, winning a prestigious MIT-affiliated award that recognized him as a top young web architect. In 2002, after winning a large contract with a leading Fortune 500 company, John dropped out of the University of Toronto in his second year and launched Intrafinity.
Intrafinity provided a game-changing suite of enterprise web content solutions that captured clients throughout North America, including organizations as diverse as universities, hospitals and world-leading private sector companies.
In 2008, John started SharpSchool after the web and mobile communication products gained market traction with U.S. school districts. SharpSchool grew to serve close to 10% of the K-12 schools in the U.S., handling more than a billion web and mobile views per year.
In 2015, John sold Intrafinity and SharpSchool to West Corporation and then led a global technology team serving over 100 million parents and students in the U.S. and Canada.
Today, John spends time mentoring and building new businesses with emerging entrepreneurs.
John and his wife Faith are involved in supporting and welcoming refugees, caring for the marginalized, and are involved in their local church. They have embarked on the adventure of parenting and have a wild and delightful toddler.
---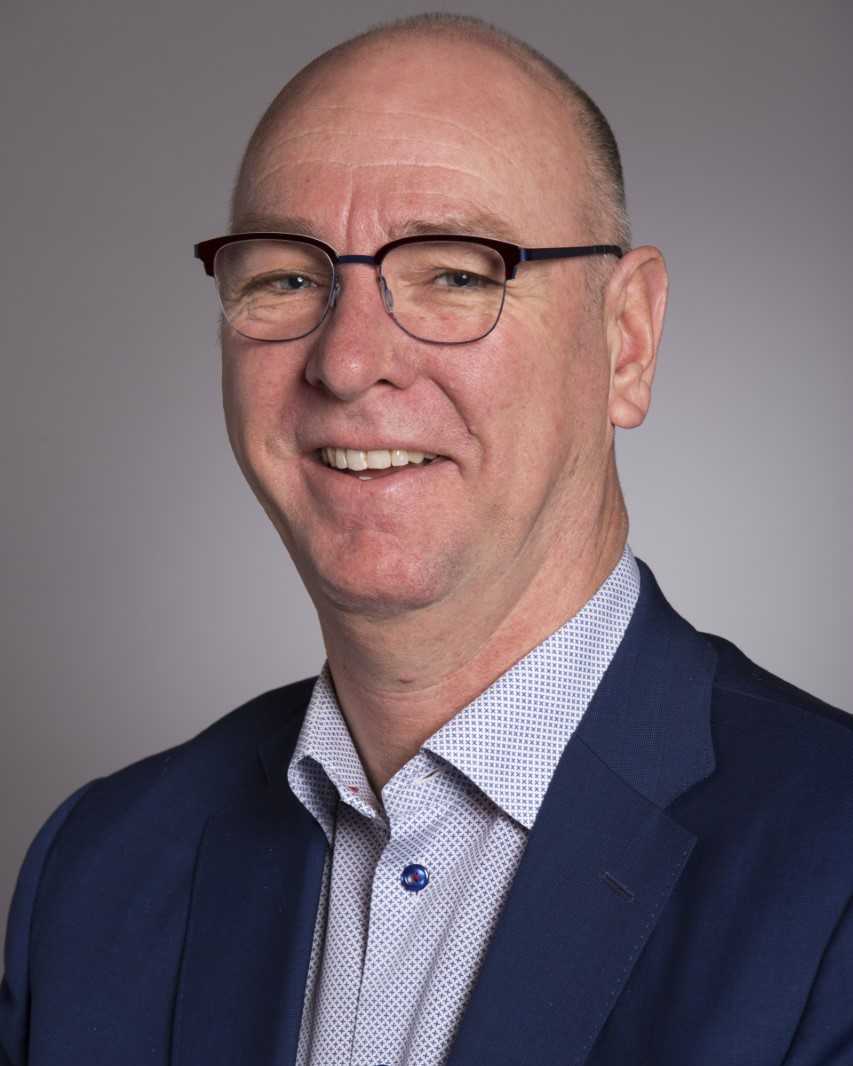 Harold Reinders is first and foremost a follower of Jesus Christ. He believes that his primary call and purpose in life is to be an ambassador of Jesus and to be a beacon of light in the world in which we live.
Harold lives in Oakville, Ontario and has been blessed with over 30 years of marriage to his wife Sharon. Together they have had the privilege of raising three awesome boys, Josh, Lucas and Phillip. Both Harold and Sharon have always been actively involved in church leadership; serving in many capacities including elder and board roles, worship ministry leadership, youth pastors, board chair and of course general labourers wherever needed.
Harold is also Chief Executive Officer and a member of the Board of Directors of Maple Reinders Group, a family and employee-owned national construction company focusing on buildings and environmental facilities. Harold leads the senior management team responsible for projects from coast to coast in Canada with contract volumes of over $400 million annually and employing more than 400 construction professionals. The company has been named as one of the Best Employers in Canada and is a Platinum member of Canada's Best Managed Companies. Maple Reinders is widely recognized for their expertise in environmental engineering and construction and has won numerous awards of Excellence for Buildings and Environmental projects throughout Canada.
---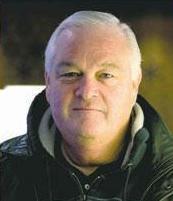 Gil Scott founded Gil Scott Sports Management (GSSM) in 1979 and currently represents a wide range of clients: more than 65 active NFL & CFL football players; NHL, NCAA, CFL & CIS coaches and management; and sports media personalities. GSSM has negotiated over five hundred professional sports contracts including contracts for first-round selections in both the NFL and CFL, GMs and coaches in the NHL, and the richest contract for a kicker in the history of the NFL. Gil is a graduate of Michigan State University (B.A. '73) and has a wealth of entrepreneurial knowledge and experience in the business of sports. Gil was the first Canadian contract advisor to be certified by the NFLPA. Gil served as the Sports Consultant for the Royal Bank's Sports Professionals Program from 1997 through 2009. A man of strong faith, Gil is the Chairman of the Board of Directors of EQUIP Canada, a non-profit organization specializing in the development of effective, international Christian leaders. On this project, Gil works side-by-side with EQUIP's founder John Maxwell, the renown author and speaker. Their organization has already trained over two million Christian leaders worldwide. Gil will speak about how he built his business, the role his faith has played and how he strives to make a difference every day. Gil's presentation will draw on anecdotes from having dealt with hundreds of top athletes, coaches and professional sports teams throughout North America.
---
H.J. (Hank) Vander Laan founded Trojan Technologies Inc.in 1976, acquiring the patent for a small ultraviolet device for private water supply applications. Building upon that concept he developed a company that is now a global leader in its field with revenues well in excess of $200 million per year.
After 25 years as President at Trojan, Mr. Vander Laan handed over the leadership of the company to the next generation and was appointed Chairman of the Board. In December 2004, Trojan Technologies was acquired by Danaher Corp., a large international company based in Washington, DC.
Prior to founding Trojan Technologies, Mr. Vander Laan was Vice President of Canadian Cable Systems Limited (currently Rogers Cable Systems) from 1969 to 1977, where he was responsible for technical operations and personnel for the largest cable television company in Canada.
Mr. Vander Laan received his education at The University of Western Ontario and was appointed to the University's Board of Governors from 2002 to 2010, and served as Vice-Chair. He served as chair of the board of The Stiller Centre of Technology Commercialization, served on the board of UWO Research Park and was the Founding Chair of London TechAlliance. Mr. Vander Laan served as a board member on the Ontario Government's Clean Water Legacy Trust as well as the Investment & Trade Advisory Council to the Provincial Ministry of Economic Development & Trade. He is presently a board member of the Ivey School of Business at UWO and on a number of public and private companies. In 2006 Mr. Vander Laan was inducted into the London Business Hall of Fame in recognition of his local, national and international contributions to the business as well as the broader community. In the past, he served on Christian School Boards, Fanshawe Symphonic Chorus, and his local church council.
Today, Mr. Vander Laan represents Trojan as Senior Advisor exploring strategic alliances, directions and solutions for providing safe drinking water to large urban areas.
---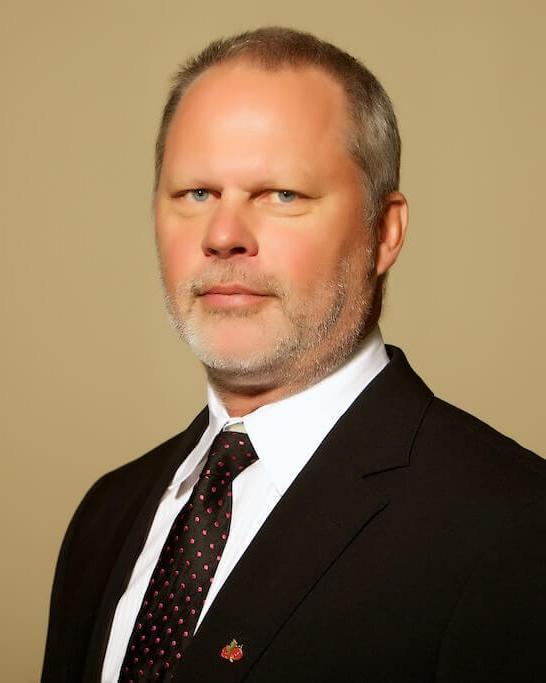 Rob Wildeboer is the Executive Chairman and co-founder of Martinrea International Inc., a global auto parts supplier, specializing in automotive fluid systems and metal forming products. Martinrea has over 15,000 employees at 38 divisions in the United States, Canada, Mexico, Brazil, Europe and China and generates almost $4 billion in revenue.

Previously, Mr. Wildeboer was a partner of Wildeboer Dellelce LLP, a law firm that practises corporate, securities and tax law that he co-founded in 1993, and he remains Counsel to the firm. Prior to that, he was a lawyer with Stikeman, Elliott; an associate professor of law at Osgoode Hall Law School, where he taught corporate law and corporate finance; and a regulator with the Ontario Securities Commission. Mr. Wildeboer is Vice-Chairman of the Auto Parts Manufacturers Association (APMA); a director of the Canadian Automotive Partnership Council (CAPC); a member of the Ontario Manufacturing Council; a member of the Economic Advisory Council to the Minister of Finance of Canada; and Chair of the CEO Manufacturing Advisory Council.
He has been a director or adviser of numerous charitable organizations. He is Chair of Cardus, a faith-based think tank. He was Chair of the Macdonald-Laurier Institute for eight years and is now on their Advisory Board. He has been on the Ontario Advisory Board for Entrepreneurial Leaders Organization for several years now.
In 2012, he received the Queen Elizabeth II Diamond Jubilee Medal in recognition of his contributions to Canada.
Mr. Wildeboer holds an undergraduate degree from the University of Guelph, a law degree from Osgoode Hall Law School, an MBA from York University, and an LLM from Harvard University.
---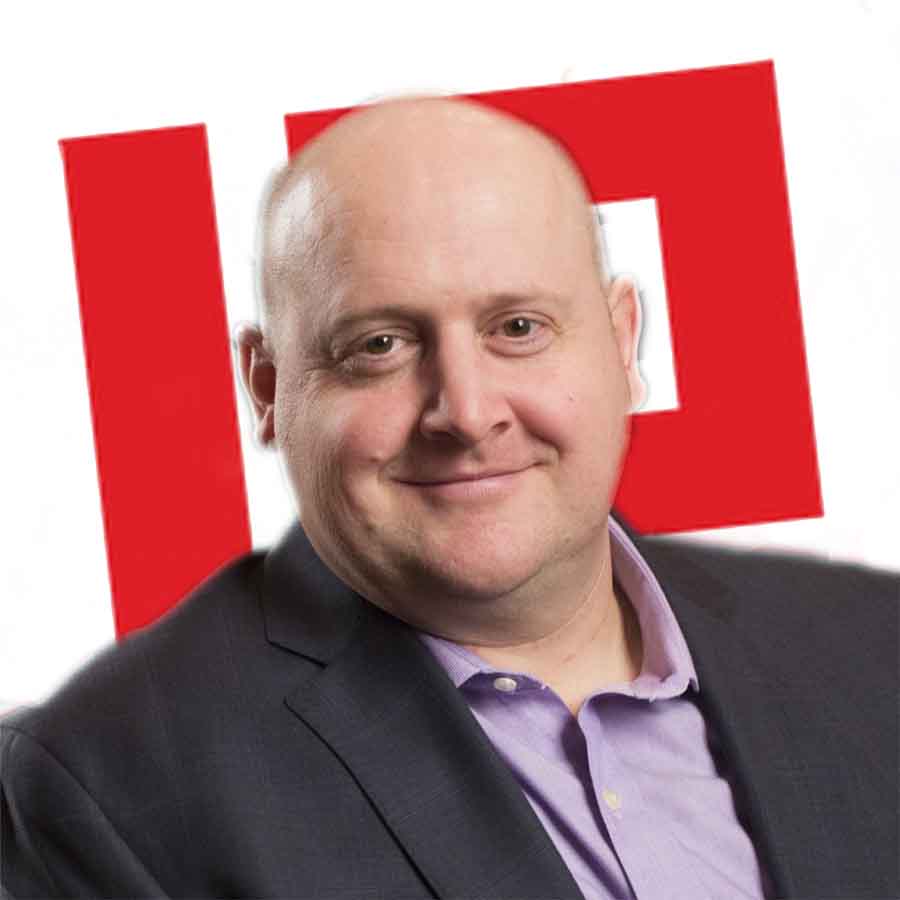 Dr. David Zietsma is Vice President, External Relations and Enrolment at Redeemer University College. Redeemer is a Christian undergraduate university offering programs leading to Bachelor of Arts, Bachelor of Science and Bachelor of Education degrees. From its Hamilton, Ontario campus, the university has prepared graduating classes for more than 30 years. As head of the External Relations and Enrolment division, David leads the university's efforts in marketing and communications, strategic relations, enrollment management, financial aid and institutional advancement. He has previously served as Dean of Humanities and Associate Provost (Curriculum) and was responsible for leading core curriculum renewal and new program initiatives. David began his time at Redeemer as a faculty member in the History Department. He still finds time for the classroom where, as Associate Professor of History, he teaches courses in American history and culture. He holds a Ph.D. in History from the University of Akron and an MA in History from the University of Waterloo. David lives in Hamilton with his wife Anna and their four children. He enjoys spending time with family, reading, and recreational hockey.