Advisory Board - Manitoba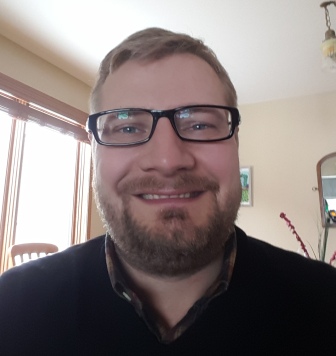 Hans E. Boge, P. Eng., Operations Manager, Boge & Boge(1980) Ltd. Consulting Engineers and Diaser Management (2006) Ltd. a construction company. The business started in 1976 and has grown from structural consulting engineering services to include multi-disciplined design and build services to the industrial sector. The companies offer multi-disciplined engineering, construction services, construction management, project management, and procurement services to the industrial, institutional, commercial, agricultural, mining, and maintenance sectors. Hans has a Bachelor of Science in Civil Engineering from the University of Manitoba. He serves on the Camp Arnes Board and Donwood Manor Board. He is an active member in the North Kildonan Mennonite Brethren church where is serves in the summer VBS program and leads adult Sunday school classes.
---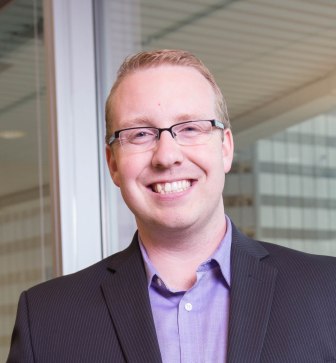 Glen Buhler, CEO of Oxygen Technical Services & TEN Group of Companies. Glen has a passion for technology, people and cars - which is why his portfolio of businesses includes Oxygen Technical Services (a full-service Managed IT Services provider with offices in Winnipeg and Saskatoon), and the TEN Group of Companies and subsidiaries Today's Executive Network (Manitoba's largest private business networking group), Tradebank Winnipeg (an organized trade exchange), Exotic Driver's Club (Winnipeg's first and only fractional ownership exotic car club) - with a few strategic acquisitions and expansions in the works. In addition to his business interests, Glen is a father of 2 young girls, the Audit Chair of his church, and has served in the past on the board of New Directions and as a business mentor with Futurpreneur.
---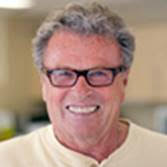 Herb Buller – Herb grew up in Winnipeg and obtained a Bachelor of Science degree and Certificate in Education at the University of Manitoba. He taught at River East Collegiate for two years before embarking full time in his business career. Herb and his partner expanded their business into a concrete manufacturer of sidewalk and patio blocks, precast residential stairs, and various architectural items. The business operated successfully under the name of Midland Concrete Products until the late 1980s when it was sold to Barkman Concrete Products. In 1971, together with six partners, Herb established Kitchen Craft in Canada, which grew into sales of over $100 million in 1999 when it was sold to investors. In 2004 with his four sons, Herb acquired Norcraft Companies with five manufacturing plants in the US and one in Winnipeg. The company employed more than 1,500 employees and 200 of those in Canada. In 2015, the Buller Family sold its interest in Norcraft to Fortune Brands Home & Security Inc. of Chicago. The Herb and Erna Buller Foundation is active in charitable activities around the world with an emphasis in education, healthcare, orphanages and Christian camping.
---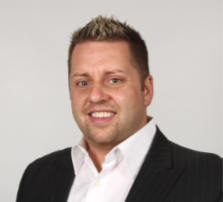 Paul Dueck, Diamond Director - USANA Health Sciences & President - Rivercity AV Production Services Ltd. Paul is a serial Entrepreneur whose desire is to live for Christ in the marketplace. He started his first computer consulting company in 1992 which also focused on selling Bible software tools. In 1995 he began his career in direct selling with USANA Health Sciences. He has had the opportunity to speak to and train fellow entrepreneurs in the USA, Canada, Australia, the United Kingdom and Mexico with audiences ranging from 10 to 10,000. USANA is publicly traded company that markets wellness products in 27 countries with annual revenues over $1 Billion. Paul's father, David is a highly regarded documentary film producer and thus his other company, Rivercity AV Production Services came about quite naturally. Rivercity AV provides technical production for conferences and events in every corner of North America and also installs video projection systems for churches. Paul served for many years on the Board of Directors of Camp Arnes and Square One World Media (Family Life Network). He has also been a member of the Canadian Independent Distributor Council for USANA Health Sciences. He is honoured to be serving on the Board of Directors of Children's Hunger Fund Canada. He married out of his league and has three dynamic kids.
---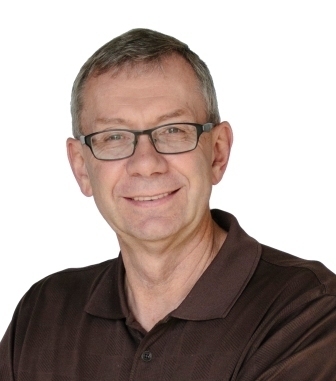 Larry Dyck is the co-founder of Decor Cabinets, a manufacturer of custom kitchen cabinets in Morden, Manitoba. Established in 1977 in the city of Portage la Prairie, it has become one of Manitoba's 50 fastest growing companies. Decor has grown from a three-man operation to currently having 500 employees. Decor was founded on family values and the belief that relationships with staff, community and suppliers is the key proponent to success. Larry worked with Décor until early 2019. Personally and professionally, Larry is dedicated to impacting the local and global community in supporting a variety of events and organizations. Larry has been the chairman of the board of World Serve Ministries for 8 years and continues to be a member on the board. The mission of World Serve is to support the persecuted church in various countries. This ministry has been instrumental in giving him the perspective that God prospers us not to raise our standard of living, but rather to raise our standard of giving. He lives in Morden with his wife, Sylvia, and has three married children and six grandchildren.
---
Charles Loewen, Chairman, Loewen Windows has long been associated with Loewen Windows (www.loewen.com), the Steinbach, MB company founded by his forefathers in 1905. He grew up in the business and ran the company as CEO for a number of years, with the company having 1,600 employees throughout North America at its peak. Then came the housing crisis in the US and the company contracted significantly. Charles was able to lead the sale of the family business to a Danish-based international conglomerate. The Loewen Family involvement in the business that bore their name ended—or so it seemed. Then, in an interesting twist to the tale, Charles was approached by the purchasers to buy the family business back. In 2013 he reacquired the business along with investors. His efforts have led to a successful turn-around and a rejuvenated spirit at Loewen Windows.
Charles has leveraged his business successes to have an impact in his community. He is an honoured member of the Manitoba Manufacturers Hall of Fame. He currently acts as the Co-Chair of Winnipeg Poverty Reduction Council and Steering Committee. He is the Canadian Vice-Chair of the International Institute for Sustainable Development. Charles' previous engagements have included President of Steinbach Credit Union, Chair of the Mennonite Economic Development Association and Chair of the Business Council of Manitoba.
---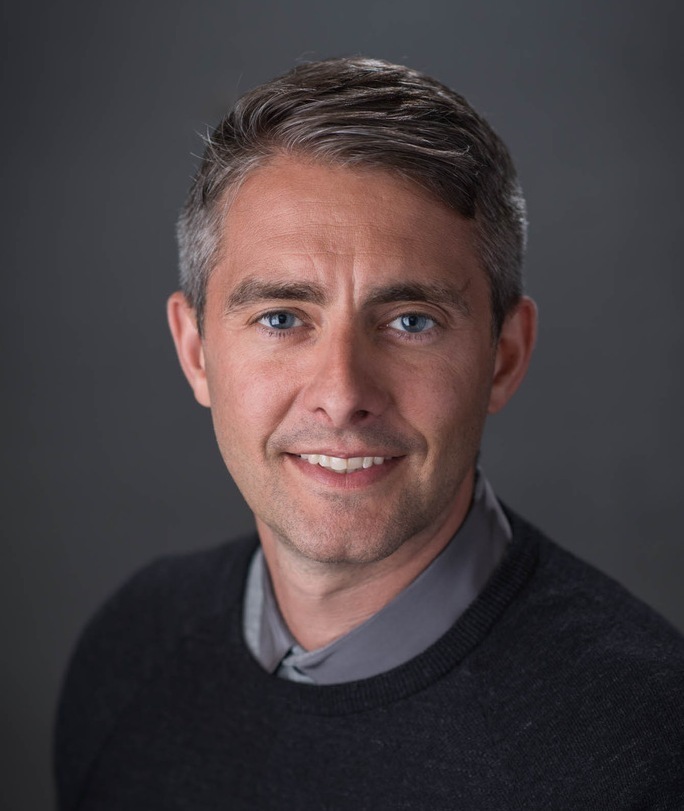 William Martens – Principal, Marwest Group of Companies. William was born and raised in Winnipeg, Manitoba. He graduated with a Bachelor of Commerce (Hons.) from the University of Manitoba in 1999. He currently serves as a Principal for the Marwest Group of Companies (www.marwest.ca). Marwest is a fully integrated real estate company specializing in real estate development, construction and property management of commercial and multi-residential assets.
Today Marwest proudly boasts over $1 billion of developed and built commercial, industrial, and residential real estate. Now operating in its third generation of ownership, Marwest still thrives off of the hard work and entrepreneurial instincts engrained by the founding families back in the late 1960s. Offices in Winnipeg and Calgary allow Marwest to operate with agility and precision across western Canada, while growing a strong family company for ongoing success.
Previous to his role at Marwest, William was a commercial real estate mortgage broker and spent a decade in the restaurant industry owning and operating Tim Hortons franchises. William is a lifelong Winnipeg Jets fan and in his spare time enjoys the company of his young family and plays recreational slow pitch and hockey with friends.
---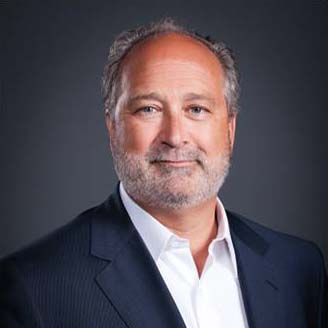 Don Streuber, F.C.P.A, F.C.A, Executive Chairman and CEO, Bison Transport Inc., one of the largest transportation companies in Canada today. Bison runs throughout Canada and the United States and has terminals across Canada. Bison operates over 1400 power units and 4000 trailers and is supported by a solid team of over 2500 professional Drivers and transportation experts. Don is a Chartered Accountant and has a Bachelor of Commerce, with Honors in Finance, from the University of Manitoba. Don became President of Bison on March 1, 2000 and transitioned to his current role as Executive Chairman in September of 2015. Prior to joining Bison Transport, Don was a partner at Sill, Streuber, Fiske & Co. Don is very active in the transportation industry and is a past Chair of the Canadian Trucking Alliance and CentrePort Canada Inc. Don is also Director and Chair of the Audit Committee of Exchange Income Corporation, a TSX listed company. Outside of Transportation, Don is currently the Vice-Chair of the Board of the Assiniboine Park Conservancy. He is a member of the Business Council of Canada (formerly CCCE) and Past Chair and Director Emeritus of the Business Council of Manitoba. In 2004, Don was appointed the Honorary Consul General of Austria for Manitoba. He is a Past Chair of Providence College & Theological Seminary.