Advisory Board - Singapore
Dr. Bill Foo, has over 30 years' experience in financial services in Asia (1983-2015). He was CEO, ANZ Singapore for 12 years, running the bank with about 2,100 staff as one of the largest banks based in Singapore. He was Vice-Chairman ANZ South Asia for 4 years, Southeast Asia Head of Investment Banking and President of Schroders Indonesia for 6 years and was with Citibank/Citicorp (Director) & Bank of America (AVP) for 10 years. His previous directorships included International Enterprise (Singapore's Trade Agency, chairing the Audit, Finance Committees) and Temasek Life Sciences.
Bill is currently Chairman of Tung Lok Group, with about 30 restaurants in Singapore and the region. He is a Senior Advisor at Bank of Singapore (one of Asia's largest private banks with over US$100 billion in assets under management, part of the OCBC Bank group). He is a Director of Kenon Holdings (NYSE listed) with interests in power and shipping in Israel and autos in China. He is Lead Director and Chair of Audit Committee of CDL Hospitality (c20 hotels with US$2.3 billion in assets) and Mewah Intl (US$3.0 billion Agri turnover company). He is Director of Tower Capital PE (where Tower owns c72% of Eu Yan Sang Chinese Medical – one of the region's largest Chinese medical chains, 50% of PTC Logistics and a portfolio of property, hotel and education businesses and assets).
He is Chairman of the Singapore Israel Business Circle and the Singapore Business Circle in association with the Trans Tasman Business Circle. In March 2015 Bill and his wife Sarah Jan were honoured to host a Friendship Dinner at their home for Israel President Reuven Rivlin together with the Israel Embassy for about 100 Friends of Israel and host about 20 Israeli startup companies annually in Singapore. Bill was also Co-Chair of the Israel Philharmonic Orchestra visits with Zubin Mehta in 2017 and 2015.
Bill is Director, International Institute of Strategic Studies Asia/SSF Fund, organizer of the annual Singapore Shangrila Defence Ministers Dialogue, with attendees including US Secretary of Defence, Canadian Defence Minister et al. He is a member of McGill University's Asia Board and Co-Chairman of James Cook University Singapore (c4,000 students locally) Advisory Board and Special Advisor to the Chancellor, James Cook University, Queensland Australia.
Bill is presently Chairman Salvation Army Singapore/South Asia (one of the largest charities in Singapore/South Asia), Chairman, past Chairman of Heartware Network after a 6-year term (one of the largest youth charity organizations in Singapore), Chairman, CEO Forum Fellowship. He is also a volunteer career mentor to senior retiring military officers (BG rank) in Singapore, a Patron of the community organization Holland Bukit Timah GRC and a Grassroot Leader for Toa Payoh Bishan GRC.
He is a member of the Advisory Board for ELO in Singapore and he has been an instructor in the "Entrepreneurial Leaders Programme" offered by ELO in collaboration with Wycliffe Hall, University of Oxford (www.ELOOxford.com) and has taught or presented lectures at various universities including McGill, NUS, SMU and James Cook University.
His education includes: B. Admin (Concordia University), MBA (McGill University) and an Honorary Doctor of Commerce (James Cook University).
---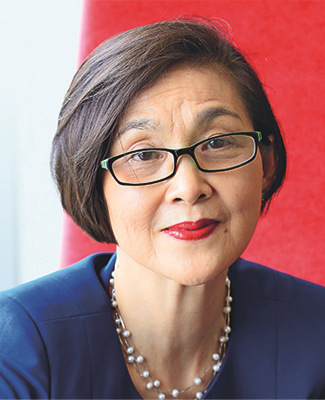 Millie Chan, Principal, Legacy 127, Kuala Lumpur, Malaysia - Millie founded Legacy 127 Consulting Inc. and consults with high-net-worth and ultra-high-net-worth individuals and business families, particularly those in Asia, in the area of global estate planning, involving inter-generational wealth transfer, asset protection, capital preservation, business governance and succession. In the terminology of holistic planning, wealth is defined to also include intangible "assets" such as the family identity, vision, values, and traditions. In addition to planning for protection and preservation of assets, Millie works with families to establish strategies and processes to promote family governance and maintain family unity, identity and integrity. For this purpose, Millie travels regularly to Asia and works in synergy with an extensive contact base of bankers and offshore service providers for trusts, foundations and corporations.
Millie began legal practice in Malaysia in 1981. During the first seven years of practice, her practice focus was in civil and commercial litigation. In the following 2 decades, her practice concentrated on corporate and securities law, corporate finance, and commercial matters. In 2010, Millie gained admission to the Law Society of British Columbia, Canada. She practiced in the Vancouver office of Borden Ladner Gervais, a leading, national, full-service Canadian law firm. In 2018, Millie applied to be a non-practicing lawyer in British Columbia to concentrate on consulting with business families and individuals in the area of holistic global estate planning. She remains the Senior Consultant of BLG. She has also been appointed the Consultant of Shearn Delamore & Co, one of the largest law firms in Malaysia.
Millie speaks regularly at private briefings and seminars, both abroad and locally, for bankers, prospective clients and other interested groups, on holistic global estate planning and business succession. She is also engaged to conduct training and master classes in this area. Millie is fluent in English, Mandarin and Malay and conversant in Cantonese and Hakka, as well as (minimally) Hokkien.
---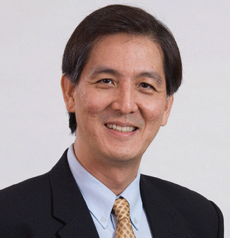 Dr. Clive Lim, serves on the board of TeleChoice International Ltd, a mobile telecom services and equipment provider listed in the Singapore Stock Exchange. He was the founder and first CEO of TeleChoice. He is also the founder and current director of Leap International, an investment holding company. Prior to being an entrepreneur, he worked as a senior manager in Fuji Xerox, then Motorola Electronic. Dr. Lim holds a Master of Business Admin from the Asian Institute of Management, a Master of Christian Studies (Marketplace Theology) from Regent College (Canada) and D. Min (Leadership and Business Ethics) Gordon-Conwell Theological Seminary (U.S.A.). Dr. Lim served on the board of The Biblical Graduate School of Theology (BGST). He is married with three grown children.
---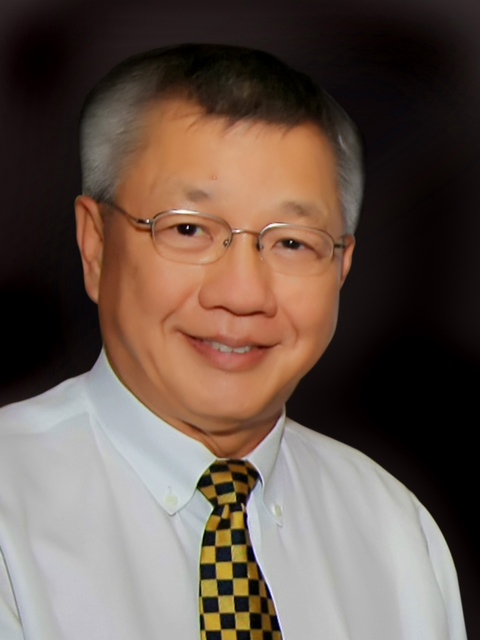 Mr. Edward Ong, President, OCK Group, Singapore was the 2014 recipient of the Entrepreneurial Leaders Award. Mr. Ong is an accomplished builder and property developer. By the age of 40, Edward through his OCK group in Singapore had completed numerous highly acclaimed projects including The Singapore General Hospital, the Apollo and Adelphi Hotels, the Regency Park Condominium and civil engineering works in three Mass Rapid Transit ("MRT") Stations. The group operations also covered projects and assignments in Malaysia, Burma and the Commonwealth of the Northern Mariana Island – Saipan and Guam. One of his signature projects is the US$450 million Sutera Harbour Resort, Kota Kinabalu, Sabah, Malaysia, a world-class resort on 384 acres of prime seafront, reclaimed land. The Resort offers two 5-star hotel accommodations, the Pacific Sutera Hotel (500 rooms) and the Magellan Sutera Resort (456 rooms). This is complemented by a 27-hole Graham Marsh designed championship golf course with day and night golfing, 104-berth marina and extensive facilities at Sutera Harbour Marina, Golf & Country Club. Currently, Edward is developing a US$300 million integrated resort in Dili, Timor-Leste, complete with a 492-room hotel, golf course, hillside villas, a business park and condominiums. The resort is expected to employ at least 1,200 staff at completion. This will also be a project not so much for its financial achievement but more of giving back to the society, to provide training to the local community and with the skills learned, to give them a chance of a better life for them and their families.