Advisory Board - British Columbia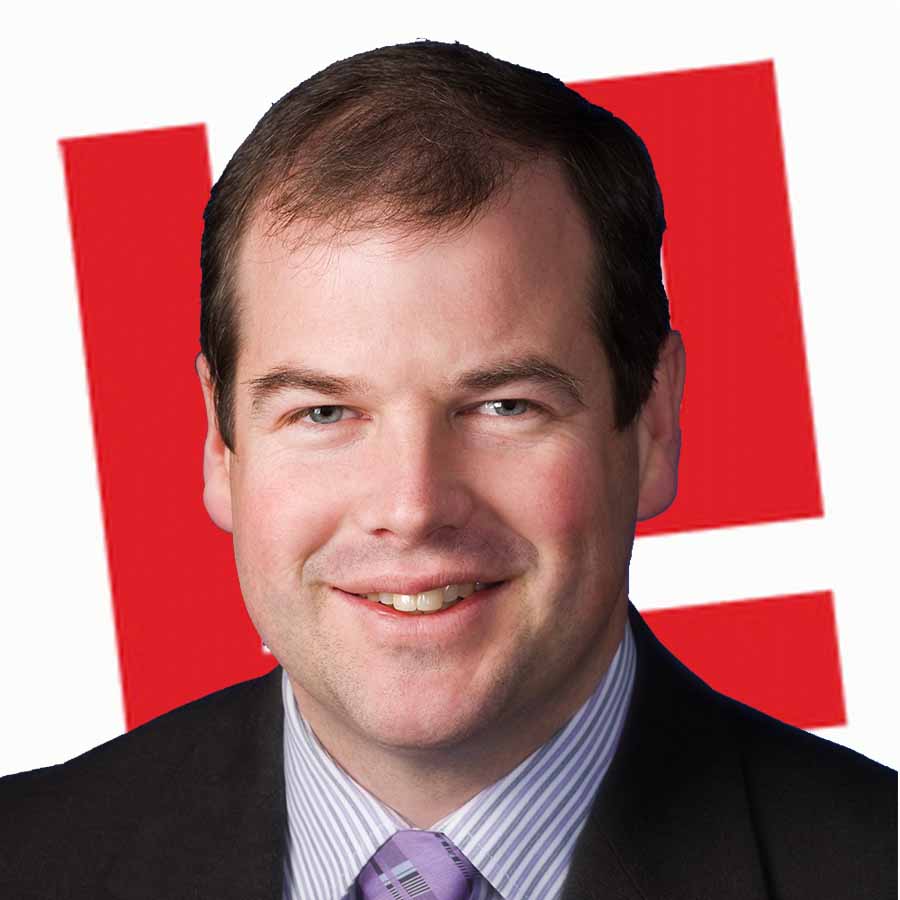 Justin Currie, Principal, Legacy Business Advisory Services
Justin is a Vancouver based entrepreneur currently serving as the Principal of Legacy Business Advisory Services. Legacy provides sell-side advisory services, support for acquisitions and strategic growth consulting for small-cap businesses based in Canada. Initially trained as a Chartered Professional Accountant, Justin has over 20 years of experience in executive-level finance and operational roles in the technology, aerospace, construction, finance and manufacturing sectors. Justin recently exited his primary business investment holding, a British Columbia based industrial maintenance and construction group serving the mining, pulp & paper and oil & gas sectors. He also sits as a Director for Royalty North Partners, a Vancouver-based company that provides royalty-based growth financing to private businesses. Prior to these roles, he was EVP and Chief Operating Officer of Cascade Aerospace based in Abbotsford, BC. He has decades of experience providing leadership to businesses at multiple stages including several start-ups and has been involved with over 20 sell and buy side transactions totalling over $500M. He has also had significant experience raising debt and equity capital for both private and public businesses. Justin is an active member of the British Columbia Chapter of the Young Presidents Organization and maintains his Chartered Professional Accountants designation. He is also committed to making a meaningful change in our local community and around the world and works actively with several not-for-profit organizations.
Justin is incredibly fortunate to be supported in his calling by his wife Marie. Together they are the proud parents of three children aged 23, 20 and 15.
---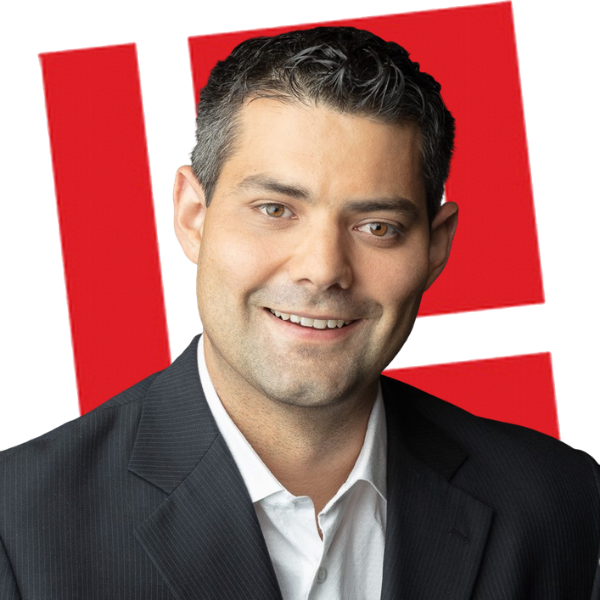 Graham Carter, Principal & Co-founder, Vertex Developments, Maven Consulting Ltd.
Graham Carter is an entrepreneurial executive specializing in construction, engineering, technology, and clean energy, distinguished as one of Business in Vancouver's Top 40 Under 40. He currently works as a principal at Vertex Developments and Maven Consulting, two companies he co-founded. At Vertex, Graham's project structuring skills and investment savvy enable the company to create imaginative multi-family homes for the red-hot Vancouver real estate market. Maven, his utility engineering and construction consultancy serving utility partners on large-scale infrastructural projects made #70 on Maclean's 2019 list (and others) due to its 5-year growth of 1,339%. Furthermore, Maven is just one of multiple companies Graham has envisioned, built, and operated with annual triple-digit growth rates. His winning entrepreneurial record also includes Acclaro Management Corporation and Axia Software Corporation, where he provided strategic leadership in the mid to late 2000s, leading to private equity buyouts in both cases. At carboNZero Holdings, where he was the CEO in 2011/12, he successfully corporatized a government-owned scientific organization, imbuing it with a sales and customer-focused culture. Starting out as an Auckland University of Technology graduate trained in Engineering, Electronics, Software and Business, Graham has repeatedly proven his talent for conceiving and leading companies that blend technology with profitability, science with service.
Graham grew up in a missionary family and continues to be involved in many faith-based initiatives. Along with his wife they attend Coastal Church and are involved with small group ministries and coaching.
Since moving to BC from New Zealand Graham has fully embraced the amazing outdoors in BC, you can often find him skiing, trail running or paddle boarding around the North Shore. Graham is a die-hard rugby fan and you can always find him cheering on the All Blacks!
---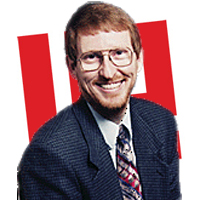 Ian Daniel, President and Founder, New Creation Consulting, and NCOL Ministries – Trained originally in electrical engineering, Ian formed New Creation Consulting (www.NCOL.com) in 1996, beginning with management consulting. Today, NCOL Internet develops world-class Internet solutions for medium and large enterprises throughout North America. Ian is also President of NCOL Ministries (www.NCOLMinistries.ca) – a Christian non-profit, dedicated to bringing business-class expertise to the non-profit sector. In just five years, NCOL Ministries has been recognized by senior denominational groups as Canada's leader in the field of "IT ministry," growing to serve over ninety churches, church camps and related Christian enterprises. Ian's entrepreneurial journey is included in Goossen, Ed., Entrepreneurial Leaders: Reflections on Faith at Work (Vol. 5).
---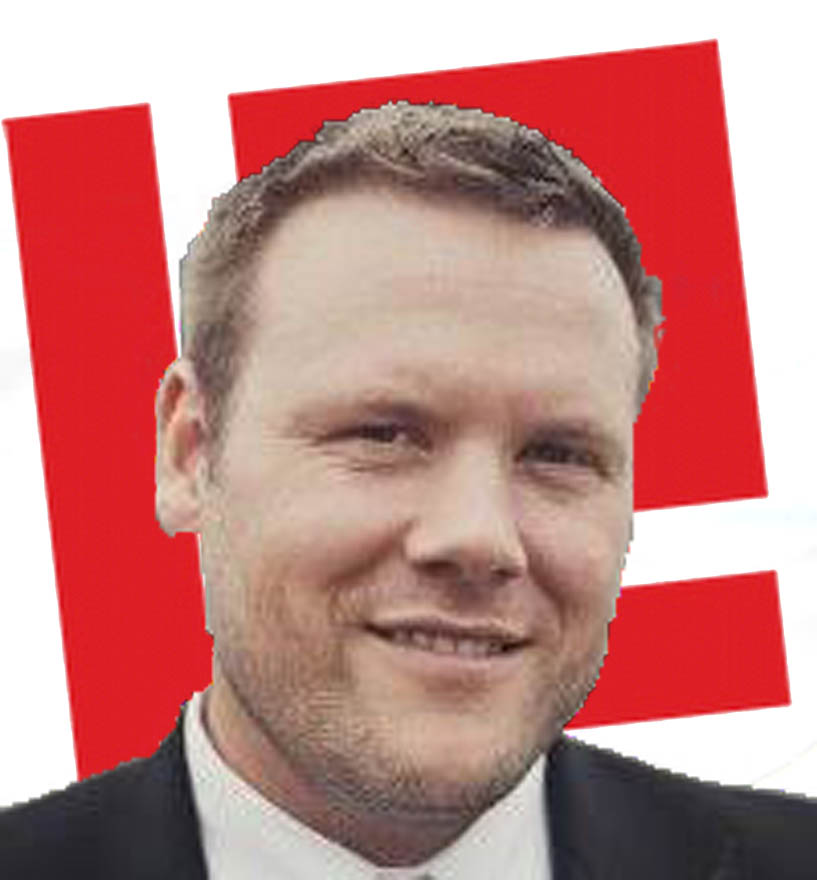 Jame Healy, Managing Partner, Alescent (www.alescent.com) - Trained originally in finance and economics, Jame has spent over 20 years delivering financial performance improvements to large multinational firms through service rationalization and integration solutions. He and the team at Alescent deliver integrated planning, execution, and optimization solutions, tools, and methodologies that dramatically improve the bottom line.
---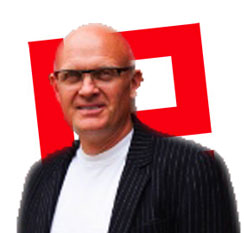 Dave Koop, Senior Pastor, Coastal Church
Dave is the founding Senior Pastor along with his wife, Cheryl, of Coastal Church in downtown Vancouver. Dave and Cheryl met attending bible college and they spent their early years pursuing further education, careers and raising a young family. Even though they were active in their local church and community outreaches, full-time ministry wasn't considered until they experienced the infilling of the Holy Spirit, followed by several divine moments where God confirmed His calling. Following much prayer, Dave left a successful career in the oil industry, and eventually, in an act of obedience, pioneered a new church plant in the core of downtown Vancouver, Canada in 1994 with their young family. This call as a couple has enabled them to share the duties as Senior Pastors in this thriving city church and it's campuses as well as contributing on other nonprofit organization boards. David completed his Doctorate in Ministry from Bakke Graduate University in 2010. They are proud parents of 4 grown children, 3 in-laws and 2 beautiful grandsons.
---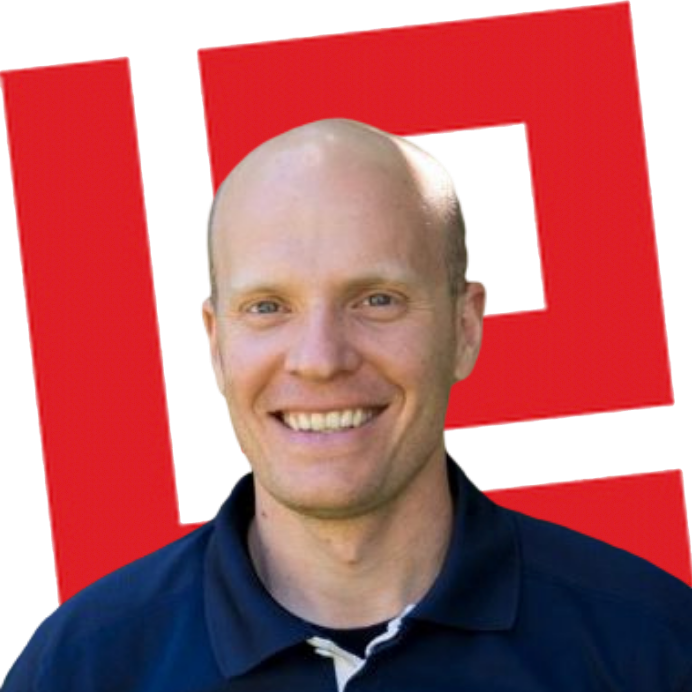 Kurtis Kube, MBA, currently serves as the Social Entrepreneurship Program Director at Columbia Bible College. Responsible for the development and implementation of the program which launched in September of 2017, the S.E. Diploma seeks to develop entrepreneurs that measure success by the "triple-bottom-line:" 1. Positive Social Impact, 2. Creation Stewardship, and 3. Financial Sustainability. He also serves as the Director of Development and Columbia, overseeing all fundraising efforts in order to raise $1.5 million per year. Kurtis holds an MBA from Azusa Pacific University, as well as a BA in Biblical Studies from Columbia Bible College. He has served as a Pastor in full-time vocational ministry for over 8 years, has worked in finance and marketing, and has taught business for over 7 years (3 of which were in prison for the US Federal Bureau of Prisons). He is passionate about Kingdom living, and seeing people know Christ and make Him known in whichever capacity and context God has placed them in. Kurtis and his wife, Karen, have three children and live in Abbotsford.
---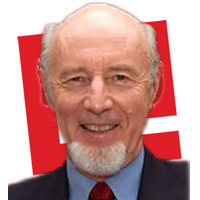 R. Paul Stevens, Professor Emeritus, Marketplace Theology, Regent College
Paul Stevens is a leading practical theologian and educator in the evangelical world with respect to empowering Christians to pursue their calling in the marketplace. He has long been associated with Regent College (www.regent-college.edu) and has lectured throughout the world. His mission is to empower ordinary people to integrate their faith and life from Monday to Sunday. He is the author of Doing God's Business: Meaning and Motivation for the Marketplace. Some of Paul's other publications include: Work Matters: A Biblical Perspective on Labour (forthcoming, available in PDF format) The Other Six Days: Vocation, Work and Ministry in Biblical Perspective (Eerdmans, translated into Korean); The Complete Book of Everyday Christianity (with Robert Banks, IVP); and Liberating the Laity (IVP/Regent Publishing, , Translated into Korean, Portuguese, and Chinese).
---
Bernie Thiessen, Independent Real Estate Agent, Century21 Creekside Realty
Bernie previously worked with Radio Shack for almost 20 years. He was a District Manager for Atlantic Canada and then later for Southern Alberta. He then became involved in real estate. He has been an agent with Homelife since 1989 and has a parallel developed a property portfolio through Thiessen Real Estate Ventures. He has been Chair of the Chilliwack Commercial Realtors Association. He has served as Chairman of the Greendale First Mennonite Church and also on the board of Camp Squeah.
---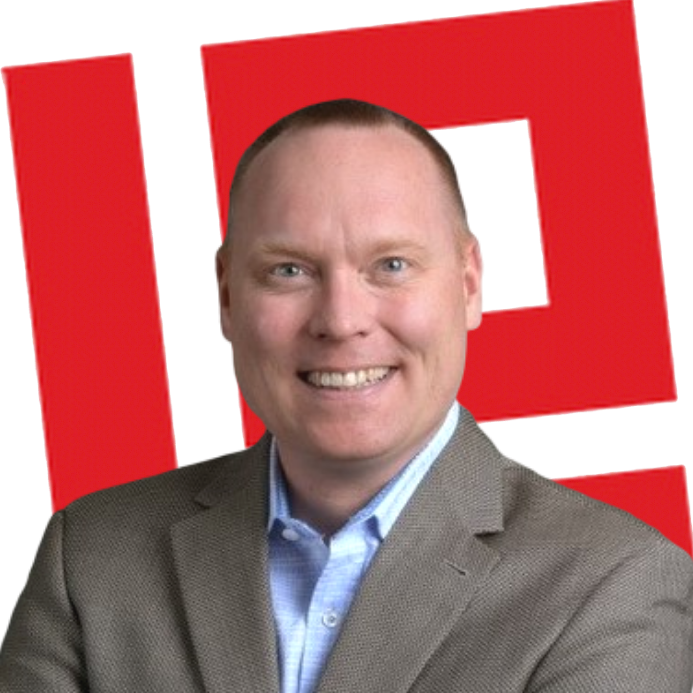 Jeff Williams, President & Founder, Absolute Results
Jeff Williams is the founder and president of the Absolute Results Group of Companies, a global automotive sales training and marketing organization.
Annually, the Absolute Results team of over 300 trainers and production staff, train and coach more than 34,000 salespeople and help over 2,000 dealers in 19 countries sell more than 100,000 vehicles.
Jeff travels each month helping auto dealers and manufacturers strategically plan marketing campaigns and sale events that drive dealership sales activity and grow their sales, all while modelling a culture of sales leadership and innovative customer experience.
Jeff is personally passionate about inspiring business leaders to make their businesses "Engines of Transformation", challenging them to invest their time, talents, resources, and influence, to bring positive change to local and global communities. This passion motivated Jeff to personally invest time and resources from 2013 to 2017 to help create the John Maxwell Leadership Foundation of Canada, and to help resource its work in Guatemala and Paraguay.
In 2013, Jeff also founded the Absolute Results Foundation which has a deep partnership with Hope of Life in Mission in Guatemala. This partnership began with a dream to build the "Village of Transformation". This Village is now complete with a preschool, rescue center, daycare, church, homes for 140 orphans, volunteer housing, and a social enterprise cattle operation. Over $1,000,000 has been invested by Absolute Results in the work of Hope of Life.
Currently, a team of Absolute Results staff and family travel to Guatemala for a one-week mission trip every quarter, to personally volunteer with rescuing malnourished babies and building a vocational training center scheduled to be complete in early 2021.
Locally, the Absolute Results Foundation also supports dozen of local youth to attend faith-based camps and outreach ministries.
Jeff has four children 18 to 24 years old, and is newly married to Carrie Williams the former executive director of Signal Hill Life Education Society. They look forward to new local and global ministry opportunities together.
---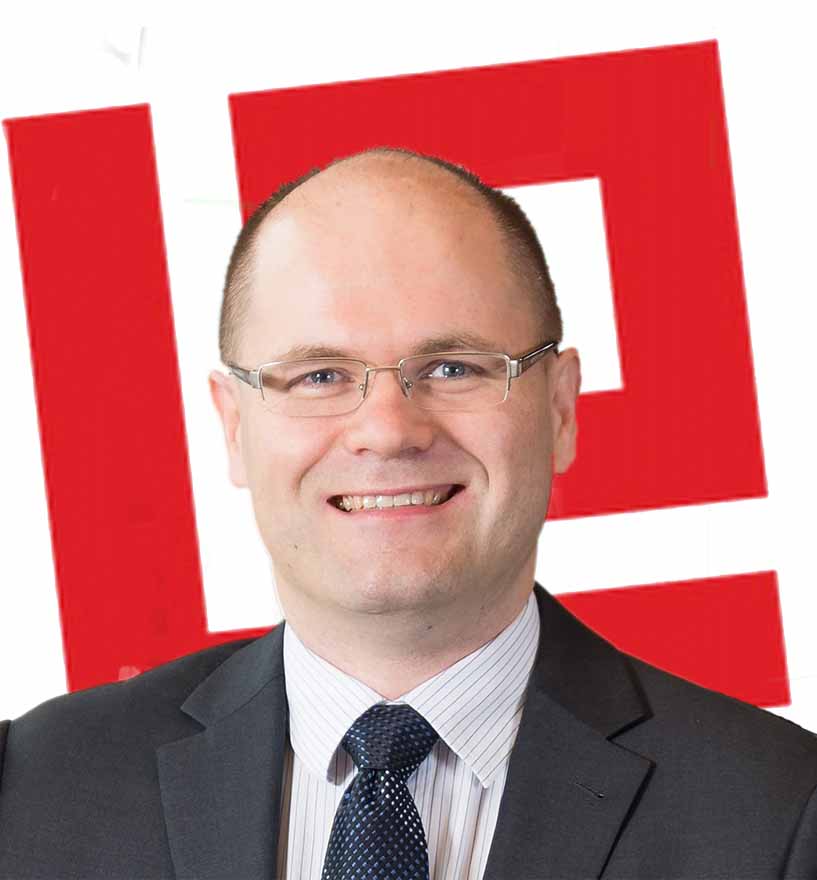 Bernie Zacharias – Managing Partner & Founder, Avisar Chartered Professional Accountants
Passionate about pursuing his life's calling and promoting entrepreneurial leadership, Bernie has completed The Master's Program (TMP), an exceptional three-year program for Christian business and ministry leaders to discover their unique Kingdom calling to maximize their Kingdom significance. He resonates with ELO's vision to connect, equip and celebrate Christian leaders and maintains the conviction that Christians are called to the marketplace. He knows that entrepreneurial and innovative people can have an exponential impact if their passion and energies are harnessed for Kingdom-building purposes.
Bernie is Managing Partner and a founder of Avisar Chartered Professional Accountants, an accounting firm in Langley with over 20 years of public practice experience. Avisar's progressive approach to business advisory and accounting services comes from working side-by-side with clients, understanding their needs, and designing customized solutions to achieve their success. Avisar's mission is to help entrepreneurs and business leaders thrive by brining solutions to their challenges.
Bernie joined the board of Langley Christian School in 2017 and is honored to serve as Treasurer and Chair of the Finance Committee. He and his wife Sharon are raising their three children in Langley, BC where they attend SouthRidge Fellowship Baptist Church. They serve together in various ministries at SouthRidge and Bernie serves on the church's Board and is the Chair of the Finance Committee. Outside of his career and volunteer activities, Bernie enjoys spending time with family water-skiing at Hatzic Lake in the summer and snow-skiing at Whistler Blackcomb in the winter.