Advisory Board - Hong Kong SAR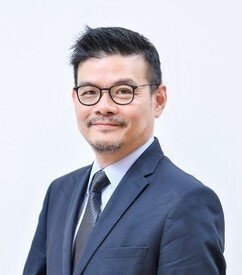 Justin Leung, Chair, Advisory Board, China and Hong Kong SAR
Justin Leung is an entrepreneurial leader, board member, management consultant and M&A specialist. He has over 20 years of experience in startups, top-tier consulting firms, financial institutions and multinational corporations. His dynamic and extensive experience has included corporate governance, corporate strategy, entrepreneurship and IPO's.
Currently, Justin is Advisory Panel Member of The Entrepreneurship Centre of Cyberport Hong Kong; Independent Non-Executive Director and Board Member at YCP Holdings Limited (a top-ten management consultancy and direct investment firm in Japan), Governance Director and Board Member at Umeox Innovations Limited (Investee of SourceNext which is Japan's largest software publisher listed in Tokyo Stock Exchange), and Principal Lecturer at Hong Kong University SPACE Institute for China Business.
In addition to his extensive entrepreneurial and marketplace experience, Justin is keen on social responsibility and has served in the following ways: as a pro-bono consultant for Habitat For Humanity; a selection committee member for the Avery Dennison Foundation Invent Scholarship; a panellist for GE Foundation TECH Award; an alumni Interviewer for Stanford University; and a mentor for the Imperial College Mentorship Programme.
He has also previously held senior positions at YCP Holdings Ltd, KPMG, Booz Allen Hamilton, McKinsey & Co, HP and Chase.com (Strategic investment arm of The Chase Manhattan Bank)
Justin's academic credentials include an MS in Engineering-Economic Systems at Stanford University; a BSc(Eng) in Computing Science at Imperial College London; Mini-MBA Program and Sloan Managing Technology Program at McKinsey & Co. as well as a Postgraduate Certificate of Theological Studies, Bethel Bible Seminary, Hong Kong.
Mr. Leung serves as the Chair, ELO Advisory Board, China and Hong Kong SAR and is Representative and Advisor of China and Hong Kong SAR for the Entrepreneurial Leaders Institute, Wycliffe Hall, University of Oxford
---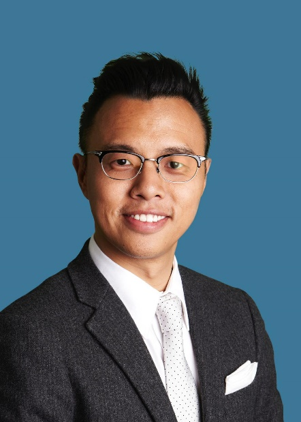 Eric CL Poon, Vice-Chair, Advisory Board, Hong Kong SAR & China
Eric has 26 years of experience in advising and supporting family offices all over the world on building a legacy for their families. He specializes in private equity, hedge funds and co-investment deals. In the last family office (AFO) annual conference, he hosted and exchanged ideas about the ''Bay-to-Bay'' (San Francisco Bay / Silicon Valley and the Greater Bay of China) tech ecosystems with world-leading family offices on the stage at the Hong Kong Stock Exchange Hall which drew wonderful reviews and feedback from attendees who flew to Hong Kong to attend this from all over the world.
He has been the Vice-Chair of the ELO advisory board in HK and China, a Strategic Advisor of the United Nations (UN), a board advisor of Forbes (FSA), and a board advisor to the University of British Columbia (UBC)'s VSE CC. Eric graduated from the UBC, lived and worked in Vancouver, New York, and Hong Kong. He has been a bridge for the East and West with deep experience of advising entrepreneurs and investors globally being deeply entrenched in the tech ecosystem and family office circle for more than a quarter of the century!