Ron Haik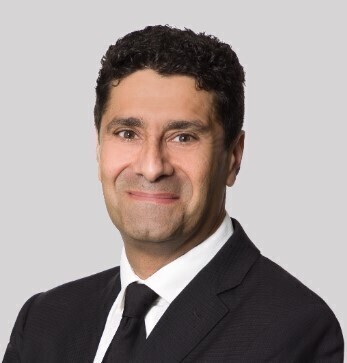 Ron Haik, Wealth Advisor & Client Relationship Manager, Nicola Wealth
Toronto, ON, CA
---
About the Presenter
Ron Haik is a Wealth Advisor & Client Relationship Manager in Nicola's Toronto office, with over 20 years of experience in the financial services industry. He has gained a breadth of experience working with some of the world's largest financial institutions advising clients in a variety of roles, such as Financial Planner and Investment Advisor, in the areas of domestic and offshore planning for the high net worth segment.
Prior to joining Nicola Wealth, Ron spent 10 years as Vice-President of Investment Advisory Services, Wealth Management Division at CDSPI. He led a national team of 15 advisors who provided comprehensive financial planning solutions for the Canadian dental community responsible for approximately $1 Billion. He was also an advisor to over 400 dentists across Canada and their families, responsible for evaluating their financial needs and risk appropriate investments. As a senior member of the executive team, Ron was a key contributor to the overall strategic direction of the organization.
Ron's unique experience working in the private banking world both internationally and domestically gives him critical strategic insight into his high net worth client's financial issues and needs. Ron is a seasoned lecturer at industry and association conferences, seminars and post secondary schools across Canada, as a subject matter expert on investments and planning for incorporated professionals. Ron holds an MBA with a double-major in finance and financial services from the Schulich School of Business.
Married with four kids and two dogs, when not working Ron can be found running on the trails and streets of Toronto or wherever his travels take him.
---
About the Presentation
Topic: "Economic Outlook: The Likely Trends & How To Be Ready"
Ron will touch on the key macroeconomic themes impacting today's economy including inflation, interest rates, and other global events impacting investment strategies. He will also explain the importance of risk mitigation and diversification as a key to personal and organizational well-being in the coming 12 months. Ron will explore the intersection of macroeconomics and investment philosophy.