Oricel Caminero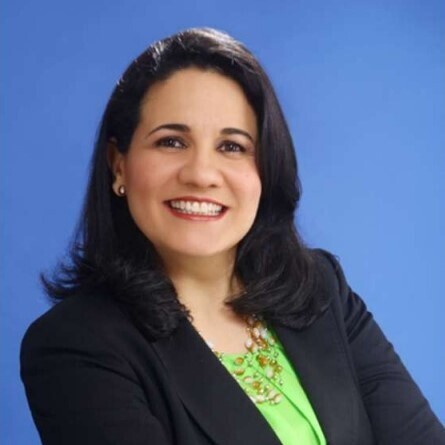 Oricel Caminero, Co-Founder & CEO, Achieve Consulting Group
Dominican Republic
---
About the Presenter
Oricel Caminero is an executive coach, trainer and consultant serving leaders and entrepreneurs. In 2005, along with her husband, Jerameel Rosario, founded Achieve Consulting Group, a consulting firm based in the Dominican Republic dedicated to empowering people and organizations into reaching their personal and professional potential.
Oricel works extensively in the Latin American region, promoting entrepreneurship, financial inclusion, as well as best leadership and management practices. Her range of impact is diverse, including small clients and initiatives, non-for-profit community projects, schools, universities, as well as large multinational corporations and government regulatory bodies, from a wide variety of sectors such as financial, insurance, healthcare, manufacturing, hospitality, retail sales, food & catering, education, and agricultural sectors.

Oricel serves as the Chair of ASPIRE, a 40-year-old faith-based organization in the Dominican Republic which promotes social and financial inclusion through financial literacy, entrepreneurship education and empowerment programs for women and youth. Ten years ago, ASPIRE founded COOPASPIRE, a cooperative organization currently serving over 200,000 clients with financial and non-financial products and services focused on micro, small and medium business owners. She holds a bachelor's in business administration and an MBA in executive management, as well as several certifications including Corporate Governance, Executive and Resilience Coaching, LEGO® Serious Play® Facilitator, Financial Business Planning and Career Coaching.

She recently co-authored a book with a group of female colleagues from various countries in Latin America called "Mujeres Reales que Dejan Huella" (Real Women who Leave a Mark) with the purpose of inspiring women to be transformed and pursue their dreams. Oricel also serves on several advisory roles and committees related to her areas of expertise, including the Board of Directors of Opportunity International Canada. She is happily married to Jerameel and is the proud mother of three wonderful daughters. In her local church, Oricel serves in the worship ministry and as a youth counselor.
---
About the Presentation
Topic: "Entrepreneurial Leadership for Non-Profit Organizations"
Non-profit organizations need to maintain an entrepreneurial mindset in order to survive and thrive. That's not easy. Learn how entrepreneurial leadership can help a nonprofit organization maximize its missional impact. Further, business leaders and entrepreneurs are more inclined to support organizations that align with their values. This session will be of interest both to supporters of NPOs who will develop greater clarity regarding the types of organizations they may wish to support and to leaders of NPOs who will be able to reflect on best practices for running their organizations.