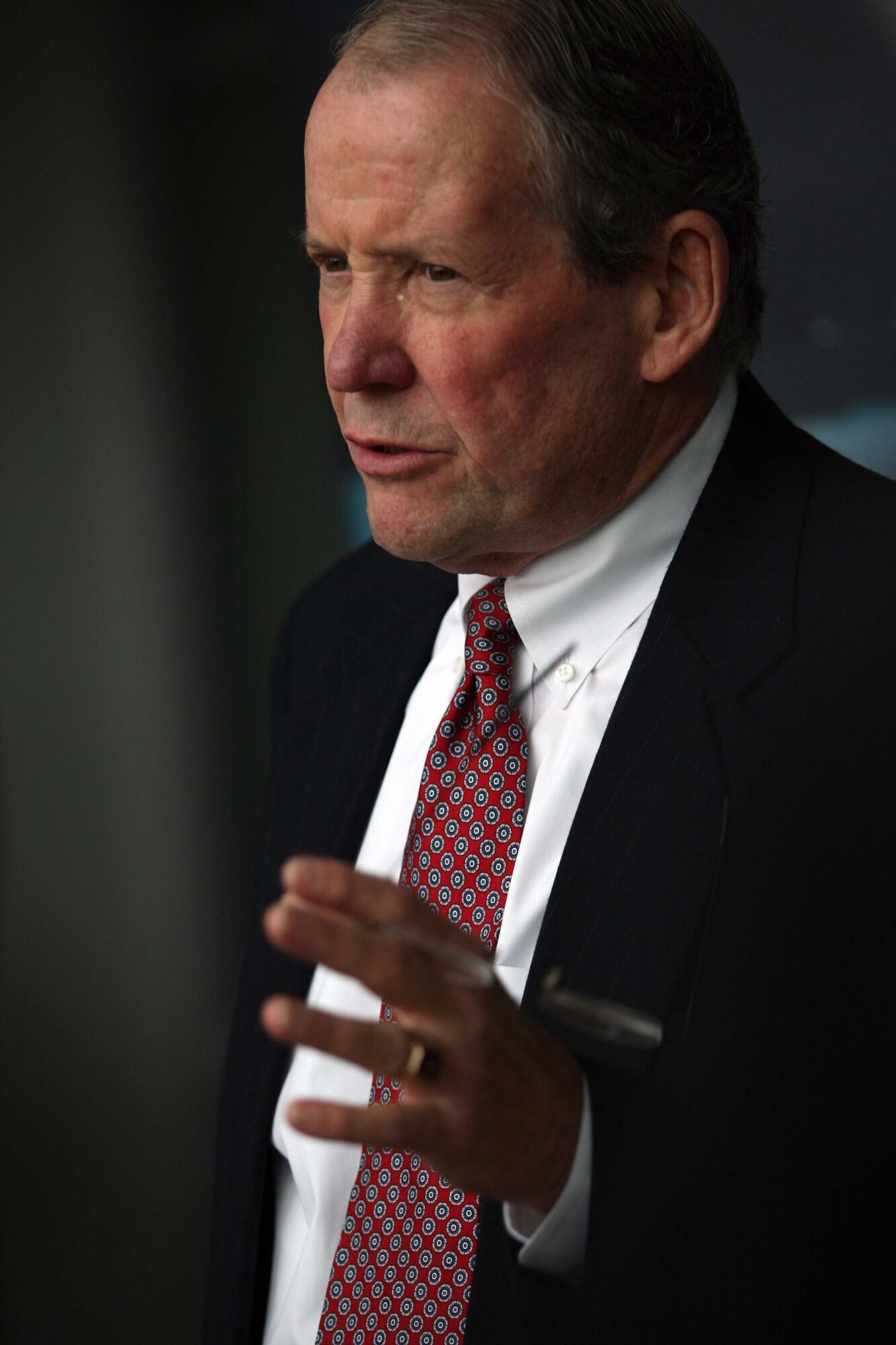 NEWS RELEASE - ELO is pleased to announce that Larry C. Farrell will be delivering the keynote address at the ELO Forum in Winnipeg on April 29th, 2020! Larry Farrell, a world-leading expert, has taught entrepreneurial principles to over 6 million people since 1983. He has spoken to businesses, chambers, conferences and universities around the globe. He has garnered high praise from business leaders around the globe. He has spoken twice at the ELO Forum in Vancouver, with a great response. Larry Farrell has written five books, translated into multiple languages.
The topic of Larry's presentation is, "The New Entrepreneurial Age: Awakening the Spirit of Enterprise in People, Companies and Countries." The keynote address is based on Larry's book titled, The New Entrepreneurial Age." This fast-moving presentation examines how the power of entrepreneurship can be harnessed by individuals, organizations and entire countries to compete and prosper in the 21st Century. The keynote address has entertained and challenged audiences all over the world. It's a rapid-fire drill in amazing facts, powerful examples, humorous anecdotes, and thought-provoking takeaway recommendations.
The Farrell Company (www.thespiritofenterprise.com), with offices in Arizona and Virginia, USA, operates directly in the US and through affiliates in Asia, Europe, Latin America and Africa. More than six million participants have attended its programs over the past quarter-century.
Larry blogs at the McGraw Hill Education blog on various topics related to entrepreneurship: https://mcgrawhillprofessionalbusinessblog.com/author/larry_farrell/
Farrell's first book, Searching For The Spirit Of Enterprise (1993), established him as an international authority on entrepreneurship and high growth companies. His next book, The Entrepreneurial Age (2001), expanded upon that original theme into how the power of entrepreneurship can be harnessed by companies, governments and individuals to compete and prosper in the 21st century. Getting Entrepreneurial! (2003), his third book, is an application-driven guide for "the 70 percent of the workforce who dream of someday creating and running their own businesses." The New Entrepreneurial Age (2011), is an up-to-the-minute accounting of everything the firm has learned about helping people, companies, and governments use the economic power of entrepreneurship.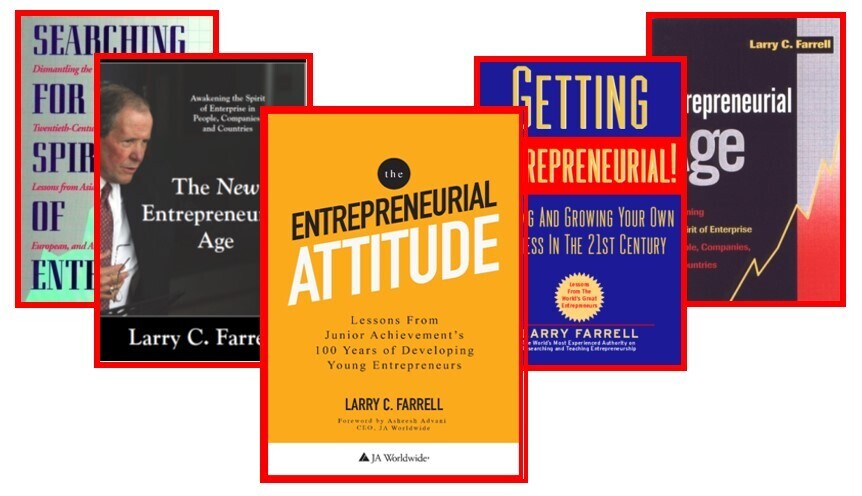 His most recent book is The Entrepreneurial Attitude (2018), a landmark work on youth entrepreneurship, highlighting interviews with 70 successful Junior Achievement alumni around the world, from Steve Case and Sanjay Gupta to Donna Shalala and MP David Lammy in the UK. It illustrates for the first time that being entrepreneurial is the key to success in any career, in any field: business start-ups, large corporations, social enterprises, the traditional professions like medicine and law, government or even the arts.
The firm's training and consulting services are based on its original research into the high-growth business practices of the world's great entrepreneurs. Its flagship Corporate Entrepreneurship Seminars and Entrepreneurial Age Keynotes have been delivered to corporate clients in 40 countries, across nine languages. The company's Getting Entrepreneurial! Seminar, based on the book which shares its name, is being used by educational institutions and government-funded entrepreneur development programs around the world.
Larry Farrell and his Company's programs have received acclaim from Peter Drucker, Tom Peters, The Conference Board, Fortune, Business Week and thousands of demanding clients worldwide. Clients range from blue-chip, global 1,000 companies, to world-class universities, to government agencies responsible for job creation and economic development.
Corporate Clients Include: IBM, Business Week, American Express, Citibank, Cisco, Coca-Cola, DHL, Mead Johnson, Pattison Group, Matsushita, Singapore Technologies, San Miguel, Hong Kong Metro, Glaxo, Unilever, Finnair, Banca Comerciala Romana, Xerox Europe, Bass Brewery, Turkcell, Varig Airlines, ENAP de Chile, Carvajal, Banco Itau, South Africa Personnel Association, Infosys and the Confederation of Indian Industry.
University & Education Clients have included: Jilin (China), Cal-Tech (US), KiBS (India), Ateneo (Philippines), Central Michigan (US), Trinity Western University (Canada), IT Sligo (Ireland), Laureate (US), San Ignacio De Loyola (Peru) and JA Worldwide. Junior Achievement, the world's largest, non-government educational organization, uses specially developed and licensed programs from The Farrell Company to teach entrepreneurship to hundreds of thousands of middle and high school students around the world each year.
Government Clients have included: City of New York, China Vocational Education Association, European Union Development (Romania), Brazil Small Business Administration, Invest Northern Ireland, Malaysia Ministry of Entrepreneurship, Singapore Ministry of Trade, South Africa KZN Province, Yavapai-Apache Nation and the UN Secretariat for Enterprise.