Evening Keynote: Larry C. Farrell - "The New Entrepreneurial Age"Register Now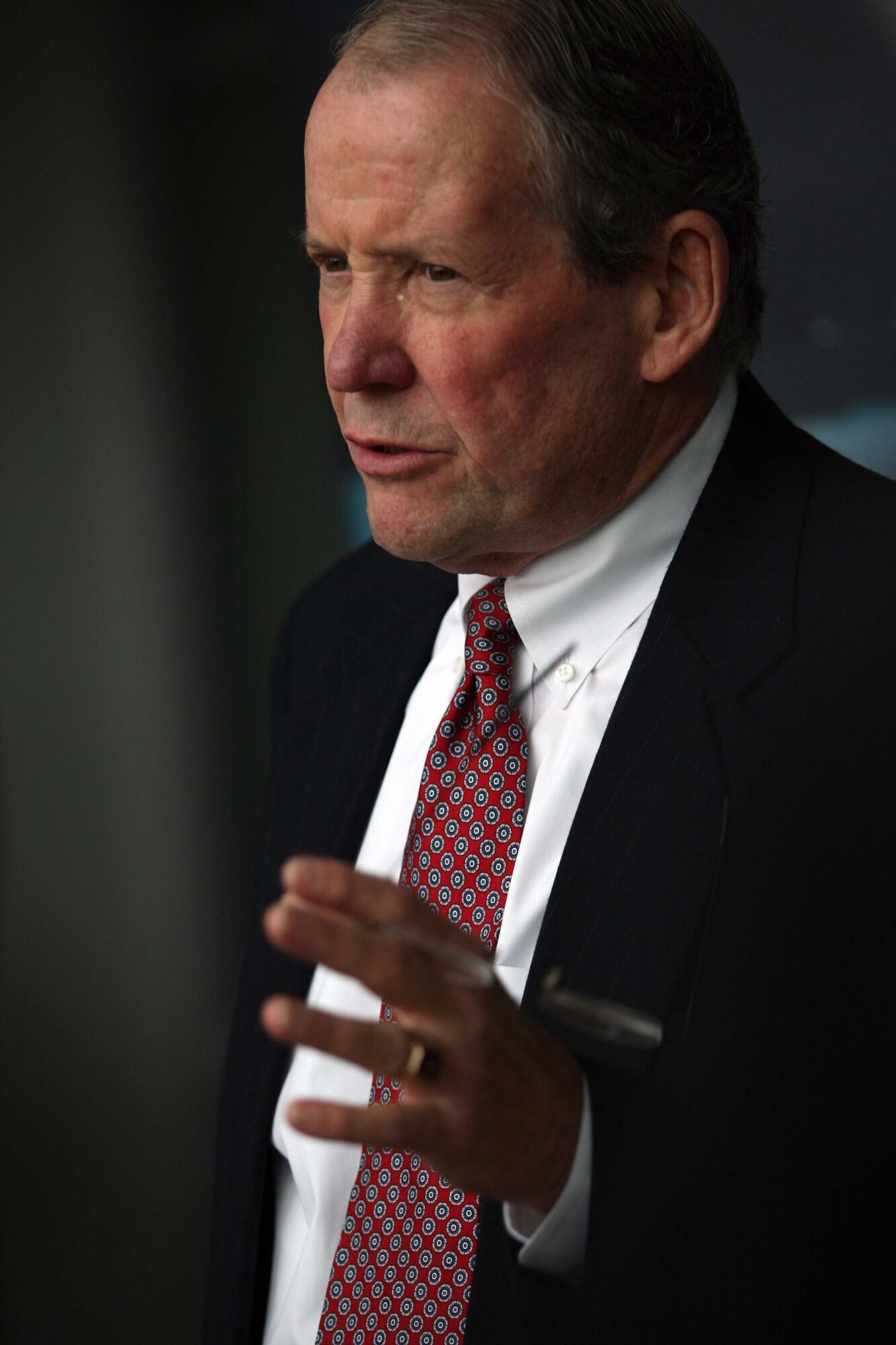 LARRY C. FARRELL, FOUNDER, THE FARREL COMPANY
The New Entrepreneurial Age: Awakening the Spirit of Enterprise in People, Companies and Countries.
This fast-moving presentation examines how the power of entrepreneurship can be harnessed by individuals, organizations and entire countries to compete and prosper in the 21st Century. The keynote address has entertained and challenged audiences all over the world. It's a rapid-fire drill in amazing facts, powerful examples, humorous anecdotes, and thought-provoking takeaway recommendations. The keynote address is based on Larry's book titled, "The New Entrepreneurial Age."
BIO: Larry is the Founder and Chairman of The Farrell Company, the world's leading firm for researching and teaching entrepreneurship. He founded the firm in 1983 to do his ground-breaking research into the high-growth business practices of the world's great entrepreneurs. Today, with Affiliates in North America, Asia, Europe, South America and Africa, over six million people, in forty countries, across nine languages, have attended the company's programs. Over the past three decades, Larry has personally taught entrepreneurship to more individuals, organizations, and governments than any person in the world.
His work has received praise from Peter Drucker, Tom Peters, Fortune, Business Week, The Conference Board, and more. His first four books on entrepreneurship have received critical acclaim and are translated into numerous languages from German to Spanish to Chinese. His latest book, The Entrepreneurial Attitude, includes interviews with seventy hi-profile Junior Achievement alumni such as Steve Case, Sanjay Gupta, Donna Shalala, MP David Lammy and Shaikha Hessa in Bahrain. The book was published by McGraw-Hill in 2018, with the cooperation of JA Worldwide.
Larry has a diverse background: Peace Corps Volunteer, Harvard Business School, University of California Law School, Vice President of American Express in New York and President of Kepner-Tregoe in Princeton, NJ. He has served on the Boards of The Economic Development Society in the US and The Journal of Strategic Change in London. He was a Contributing Editor for The Conference Board Review in New York, a columnist for Entrepreneur Magazine in India, and an Advisory Board member to Cambridge University's Enterprise Solutions to Poverty project in the UK and China's Association of Vocational Schools.
Hundreds of demanding clients around the world have used his Entrepreneurial Age Keynote Address, the company's Corporate Entrepreneurship Seminars, its Getting Entrepreneurial! Seminars for students and aspiring entrepreneurs, its Creating Entrepreneurial Economies projects for governments and The Entrepreneurial University program for universities. Clients range from blue-chip global companies to world-class universities, to government agencies responsible for job creation and economic development:
Corporate clients include: IBM… American Express... Business Week... Citibank... Cisco Systems... DHL... Singapore Technologies... Glaxo... Carvajal... Matsushita... Henkel... Banco Itau... Hertz... Finnair... Thomson/RCA... Honda... Pattison Group... Coca Cola... Unilever... Association for Corporate Growth... Philippine Airlines... Confederation of Indian Industry... Malaysian Mining Corporation... Bass Brewery... San Miguel... Turkcell... Credit Union Executives Society... Toyota... Nabisco... Thales... Bank of Iceland... Infosys… ENAP de Chile... British Institute of Management... Johnson Controls... Avon... Banca Comerciala Romana... Singapore Telecom... South Africa Personnel Association... Mead Johnson... Varig Airlines... Hong Kong Railway... Dow Corning... Bangalore Chamber Of Commerce... Nu Skin Asia… JG Summit… Sino Group… Sanofi-Aventis... Hong Kong Management Association... Xerox...
University & education clients include: Cambridge, UK… CalTech, US… Jilin, China… KIBS, India… Oklahoma City University, US... IT Sligo, Ireland… Ateneo, Philippines… Central Michigan, US... Trinity Western, Canada... Laureate, US... San Ignacio De Loyola, Peru... Ministry of Higher Education, Malaysia... Junior Achievement Worldwide... (JA, the world's largest non-government educational organization, is teaching entrepreneurship to young students around the world with our licensed programs!)
Government clients include: City of New York... Estonia Ministry of Economy... Singapore Ministry of Trade... Brazil Small Business Adm... South Africa, KZN Province... Invest Northern Ireland… Malaysia Ministry of Entrepreneur Development... European Union Development Fund (Romania)... UN Secretariat for Enterprise Development… China Vocational Education Association... Yavapai-Apache Nation… Organization for Economic Cooperation and Development (OECD)… China Forum on the Global Entrepreneurial Economy… Warrior Transition Project… Mauritius-Africa Partnership...
Larry lives, with his wife Sylvia, in Virginia and Arizona. For more information on Larry Farrell and his company, please visit www.TheSpiritOfEnterprise.com.