Dave Brereton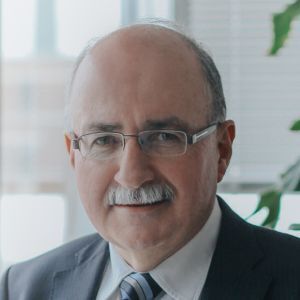 Dave Brereton, Chairman, TECSYS, and International Director, YFCI
Montreal, QC, Canada
---
About the Presenter
Dave Brereton is a Canadian business leader known for his integrity and purpose. With over 40 years of experience in the technology sector, he has made a profound impact, particularly as the founder, former CEO, and current Executive Chairman of Tecsys Inc., a global leader in innovative supply chain execution software for multinational corporations.
Under Dave's strategic guidance, Tecsys has evolved from a small startup to a prominent player in the industry. Prior to going public, The Financial Post and Arthur Andersen & Co. recognized Tecsys as one of Canada's 50 Best-Managed Private Companies, highlighting Dave's exceptional leadership. Additionally, at age 39, he was honoured as one of Canada's Top 40 Executives Under 40 by The Financial Post.
Dave's contributions extend beyond the business realm. He serves as the current International Director of Youth for Christ International, positively impacting the lives of young people worldwide, and inspiring them to become future leaders. Moreover, in 1995, he also founded a fully accredited high school in Montréal, Québec, which empowers marginalized youth to unlock their potential for a brighter future.
Dave's investment knowledge is also noteworthy, having invested in technology startups such as Silanis Inc., Inventure LLC, and AlayaCare. His strategic investments have significantly contributed to the success of these and many other business ventures.
Dave, and his wife Katy, reside in Montréal, Québec, where together, while being very active in their local church, they have also brought into their home and fostered over twenty children since 1983, of which ten became a part of their family, and they were able to adopt three. Now with the ten adult children in the family circle, many grandchildren, and one great-grandchild, their lives are very full, yet Dave and Katy strive to continue, by God's grace, to show love and compassion to others, exemplifying care, support, and inclusivity.
Dave Brereton's journey includes remarkable leadership, a lifetime entrepreneurial spirit, and a commitment to creating positive change globally. His business expertise, integrity, and dedication to social empowerment inspire others to achieve success while remaining true to their values.
---
About the Presentation
Topic: "Leadership Lessons From Entrepreneurial Startups to Running a 60,000 Person Global Organization."
What is my calling and activities in the marketplace and with NPOs?
What's your family situation and how to you balance that with your work activities?
What is the transferability of principles between business and NPOs?
What is the role of the entrepreneurial spirit and innovation?
How to change the culture of an organization?
How do you lead across culture and languages?
What is spiritual leadership vs. leadership generally?
What is the role of well-equipped leaders in an organization & their impact?
What is the importance of accountability in NPOs?
How do you move people in and out of positions skillfully?