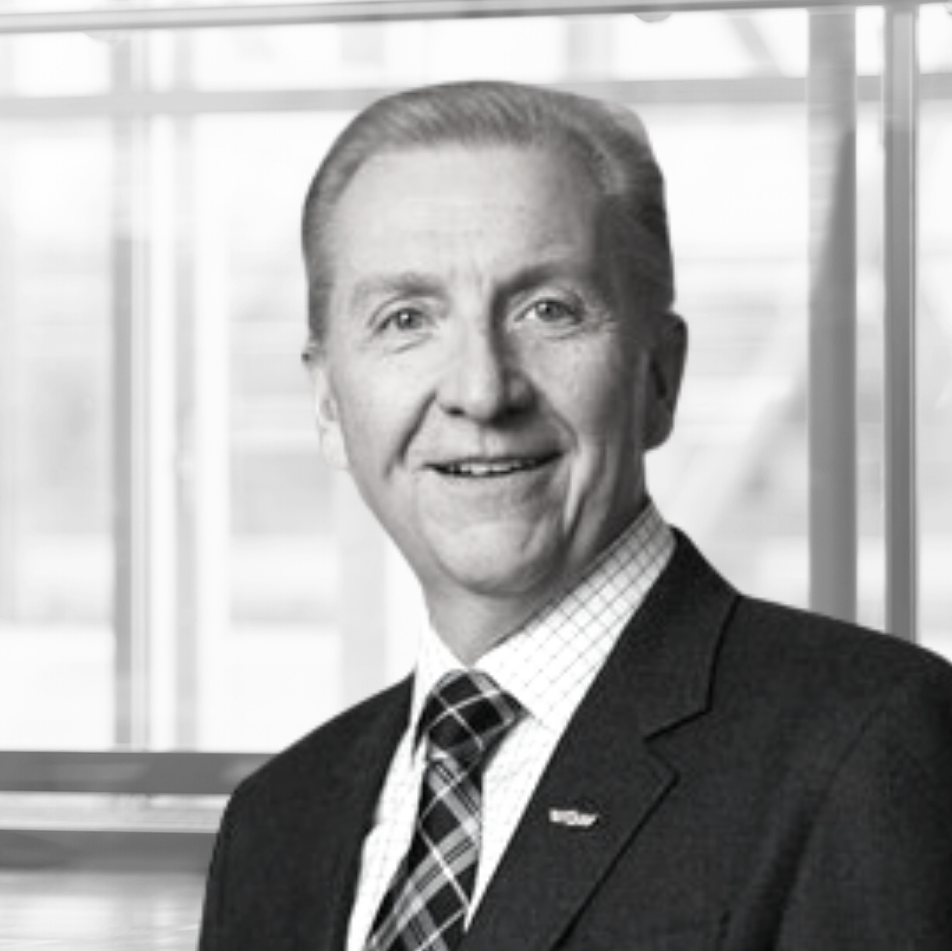 NEWS RELEASE – WINNIPEG ELO FORUM ONLINE
ELO is pleased to announce that Barry Rempel, President & Chief Executive Officer, Winnipeg Airports Authority Inc., will be a presenter at the Winnipeg ELO Forum Online on Nov 9th, 2020!
Barry will speak on "Rethinking Leadership" how to cope and lead in the midst of the COVID-19 situation and his experience with the Winnipeg Airports Authority and the various entrepreneurial initiatives they have undertaken expanding its impact and revenue base.
Barry Rempel has served as President & CEO of Winnipeg Airports Authority Inc. (WAA) since April 2002. Under Barry's leadership and with a strong commitment to customer and community service, the airport campus has transformed. Home to Canada's greenest major air terminal and tenants such as Standard Aero, Canada Post, General Electric, and more, the campus is the core of Winnipeg's budding Airport City.
Barry has a long-serving career in aviation, with 40 plus years in the field. Prior to joining Winnipeg Airports Authority, he was President & CEO of Tradeparks Development Corp., the land/business development subsidiary of the Calgary Airport Authority. He also served as Chief Executive for two Canadian Airlines International operating divisions: Cargo and Canadian North.
Barry believes in serving the community and is a Director and past Director of many organizations. Currently, he serves as a Director of the Canadian Airports Council and SRG Security Resource Group, in addition to Churchill Transportation Inc. and is a member of the RCAF Commander's Council. He is a member of Airports Council International-North America, and the Business Council of Manitoba, including Chair of the Northern Task Force. In 2012, Barry accepted the role of Chairing the Winnipeg Art Gallery's Inuit Art and Learning Centre Capital Campaign. He is a member of the Manitoba Chambers Policy Committee, the Winnipeg Chamber Leaders Council and the Canadian Chamber Northern Committee. He was appointed to the Board of Directors of Economic Development Winnipeg in 2019.
Barry serves as Honorary Colonel of the Royal Canadian Air Force, initially for 17 Wing Winnipeg from 2007 through June 2012, and on October 12, 2012, he was appointed first-ever Honorary Colonel of 1 Canadian Air Division. 1 Canadian Air Division is the source of airpower provided by the Royal Canadian Air Force to the operational commands of the Canadian Forces. In 2017, Barry was presented with the Honorary Air Marshall Award by the Air Cadet League of Canada (Manitoba) for exceptional personal achievements which have motivated and inspired the youth of Manitoba. In December 2015, Barry was named Honorary Consul General of the Republic of Korea in Winnipeg.
His past service includes Chair of the Canadian Airports Council, serving as a member and director with The Associates of the Asper School of Business (including Chair from November 2006 to November 2008), as well as Chair of both the Chambers of Commerce in Edmonton and Calgary – Edmonton in 1994, and Calgary in 2001. Barry was a founding board member of Alberta Economic Development and a two-term President of the Northern Air Transport Association. He served as a Director of the Canadian Chamber of Commerce and was a Director and member of the Executive Committee of Airports Council International. He has served as a Director & Vice-Chair on the Board of Travel Manitoba, a Director of CentrePort Canada Inc., and as a member of the United Way of Winnipeg Campaign Cabinet.
A proponent of lifelong learning, Barry received the top student award while studying Business Administration (Marketing & Retailing) at the University of British Columbia and graduated from the Executive Program at Queen's University in 1995. On February 7, 2012, Barry was Honoured with a Queen Elizabeth II Diamond Jubilee Medal for service to country and community. Whether in public or private roles, Barry has continually sought to serve the needs of customers, co-workers and stakeholders.
Barry and his wife, Janice, reside in Winnipeg. When not involved in community activities, they enjoy touring the many magnificent communities of Manitoba, with special attention to Carman, Manitoba, whici is Barry's birthplace.