PART I OF II
---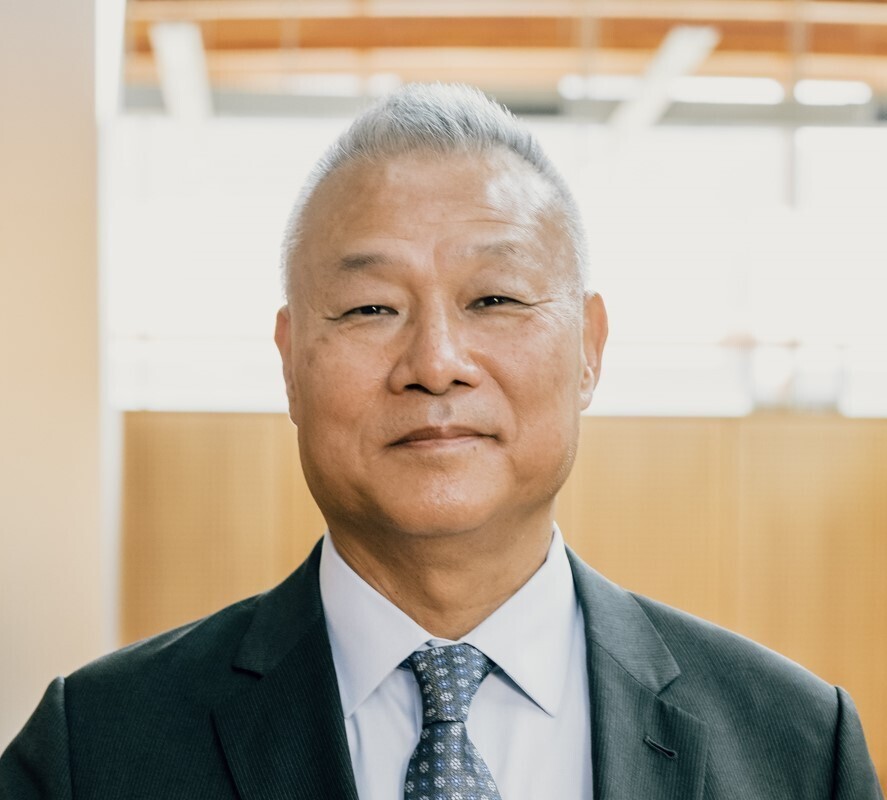 Dr. Richard (Rick) J. Goossen, Chairman, ELO Network, on March 22, 2023, interviewed Dr. Peter Chung who will be speaking at this year's ELO Forum in Vancouver on November 15 at the Paradox Hotel. Dr. Chung (Korean name: Moon Hyun) is a Korean-American entrepreneur and philanthropist based in Vancouver, BC., who serves as Chief Executive Officer and Chairman of Primacorp Ventures, a large private conglomerate that is active in five divisions including education, real estate, and senior living facilities. Primacorp Ventures has invested in schools that have grown to become Canada's largest independent provider of private post-secondary education.
---
RG – What is your calling?
PC – My calling is to see everyone come to know the Lord. That's the calling that I believe God has given me.
I think specifically of Matthew 22: 37-40 where Jesus says: "Love the Lord your God with all your heart and with all your soul and with all your mind. This is the first and greatest commandment. And the second is like it: Love your neighbor as yourself. All the Law and the Prophets hang on these two commandments."
And the command that God has given me to say, hey, look, you need to love me with all your heart and soul and body. And you need to love your neighbor as yourself.
To me, the best love, the most important love you can give is eternal life. Everything that we do, at the end of the day, is to share the greatest love with all people. That's showing the way to eternal life. It's good. It's what do on this earth.
Once we die, it's temporal. But if this helps people to look at our Jesus and say, "Hey, I see this Christian guy. He's impacting my life. I'm going to find out who this Jesus is." That's my mission.
I also think of Matthew 5:16 : "In the same way, let your light shine before others, that they may see your good deeds and glorify your Father in heaven."
Non-Christians, of course, do good deeds, just for the sake of doing good deeds. To me, as a Christian, it's doing good deeds that lead people to the Lord. So that's the difference, and at the end of the day, my calling is to reflect the love that God is showing me.
RG – Why are you involved in philanthropy?
PC – First of all, I count this world as temporal, and I'm here for eternal life, not for the temporal life. I know that whatever money that I make here, I cannot take with me.
God gave me money to spend. I think of Job 1:21: "Naked I came from my mother's womb, and naked I will depart The Lord gave and the Lord has taken away; may the name of the Lord be praised." So, there's no point in trying to hold on to money that I make; I'm grateful that God has given me three meals a day.
And at the end of the day, you know when I cannot eat three meals a day, well, that's the time to go, right? That's the way I see it. So, the philanthropic work that I do is because I'm looking at Matthew Chapter 5, verse 16, like I said.
I want people to see this philanthropic work since I'm light on this earth according to the Lord. I don't look at myself that way, but God looks at me that way. But from my point of view, I'm a sinner. I won't be in heaven without Jesus.
But because of Jesus, He gave me the talent to make money so I can do this philanthropy work. So, this will lead a lot of people to look at what Christ is about.
As mentioned in Deuteronomy 8:18-18: "But remember the Lord your God, for it is he who gives you the ability to produce wealth, and so confirms his covenant, which he swore to your ancestors, as it is today."
By giving I also want people to see what eternal life is like. And that's my main purpose. I want people to know Jesus as their Lord and Saviour. That's my motive.
We do philanthropy through various organized means such as our foundation. We look at the projects that people submit and the first thing that we look at and say is, OK, how does this lead the people to Christ?
We also look at how much it would cost to lead this person to the Lord.
For other projects, we don't look at the cost per person but rather the need. For example, with the crisis happening in Turkiye and Syria we knew we needed to act right the way so people could have access to food and shelter.
Every year we get a report on our impact. I think it was about a month ago from my CEO, Bill Blaney. Just last year, we fully funded or partially funded missionary projects all over the world.
And just this past year (2022), a half million people came to know the Lord. We exposed 15 million people. to the Gospel. And then we planted 1,593 churches.
When I look at this, I say, Lord, who am I to be used like this as your instrument? So, I'm so grateful to the Lord that he has given me this ability to make money and I'll continue to try to act as his faithful servant.
---
Read Dr. Peter Chung's full biography HERE
To learn more about our 2023 Forums, where Dr. Peter Chung will be speaking, please visit our WEBSITE.