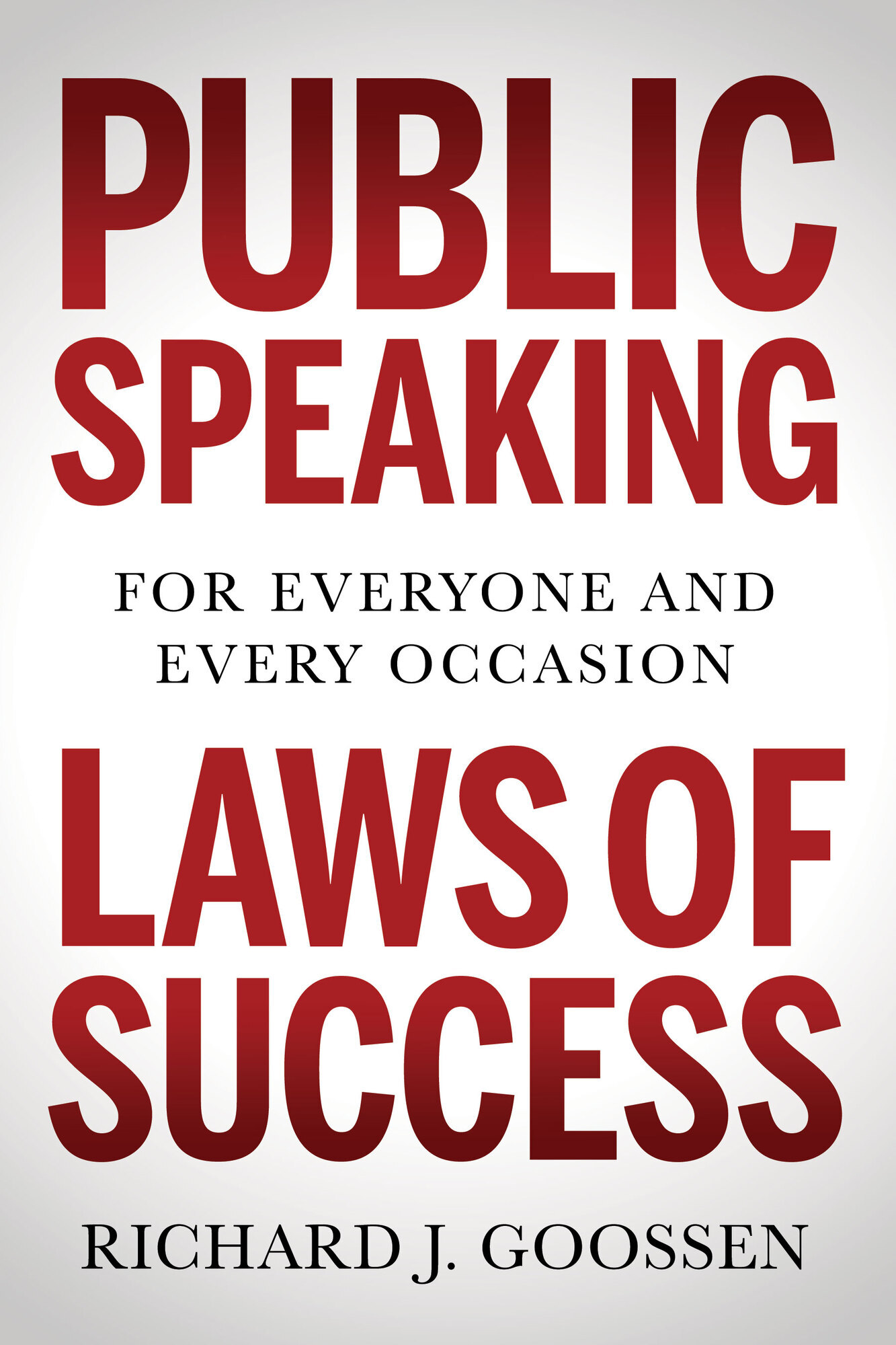 Public Speaking Laws of Success: For Everyone and Every Occasion (New York, NY: Morgan James) by Richard J. Goossen will be released on September 28, 2021! Prior to the public release and distribution at bookstores, copies are available in bulk directly through ELO. For further information on individual review copies or bulk sales contact: Admin@ELONetwork.org.
Leading up to the publication of the book, we will be posting a series of blogs related to public speaking laws of success discussed in the book.
---

Survivor, Shark Tank, The Apprentice, and The Voice: Mark Burnett is the originator and producer behind these and many other top Hollywood shows. He is, at the time of writing, the chair of MGM Worldwide Television Group, and is regarded as one of Hollywood's leading producers. Beyond that, he is among the best of hundreds of well-known speakers I have hosted.
A few years ago, Mark Burnett agreed to be a speaker at one of the ELO forums, hosted in Vancouver. He was initially planning to come with his wife, actress Roma Downey, star of the famous TV series, Touched By An Angel. Mark and Roma were going to participate with me in a Q&A during our afternoon session, and then Mark would do the evening keynote on his own. We began promoting Mark and Roma's participation in our conference many months in advance. We worked with his handlers on the format of the panel and all the sundry details.
Then a family situation arose, and Roma wasn't able to make it, instead needing to do a video conference interview. Mark also faced some challenges making it to Vancouver. He's a busy guy with lots of deadlines. At first, he was going to come the night before our event. Then, when that didn't work, he was going to come the morning of our event so he could join the Q&A in the early afternoon. The time frame kept shrinking until he was scheduled to come later that same day and do the afternoon Q&A at around 4 p.m. There was very little margin of error left. We had sold tickets to the afternoon session (1:00–5:30 p.m.) on the basis that he was going to be there, and at this point, I was getting quite nervous as to whether he would actually be able to headline the event.
As it turned out, all of my concerns were unfounded. He showed up at the hotel shortly before the afternoon Q&A. He did a great job, answering all questions with grace and good humour. He clearly conveyed that he was glad to be part of our event. From the moment he arrived, he was completely committed to doing a great job, not getting distracted, and helping us with our event.
His evening keynote was also outstanding, with great humour, insight, and emotion. He recounted growing up in east London, later following his dream to work in the USA. He was a great speaker and had obviously told his story many times previously. He was very likable. People could sense his enthusiasm for adventure and his desire to make a difference. After his evening keynote, a lot of people wanted to speak with him. He didn't hastily exit stage right. Instead, he was unfailingly courteous and polite. He talked to every last person and gave them his full attention. I was standing nearby and I could hear that many questions and comments could have been given short shrift, but he stayed attentive.
After the presentation, my most vivid memory is of him being the last person, apart from myself and my wife, to exit the hotel ballroom—over an hour after the event had ended. The hotel staff had already rolled away most of the tables and stacked virtually all of the chairs. It was close to 10:30 p.m. when he headed up to his hotel room. He was leaving early the next morning. As we were leaving the empty ballroom, I complimented him on his willingness to engage with people at length. He told me, "I never want anyone to say that I didn't have time for them."
---