Overview
---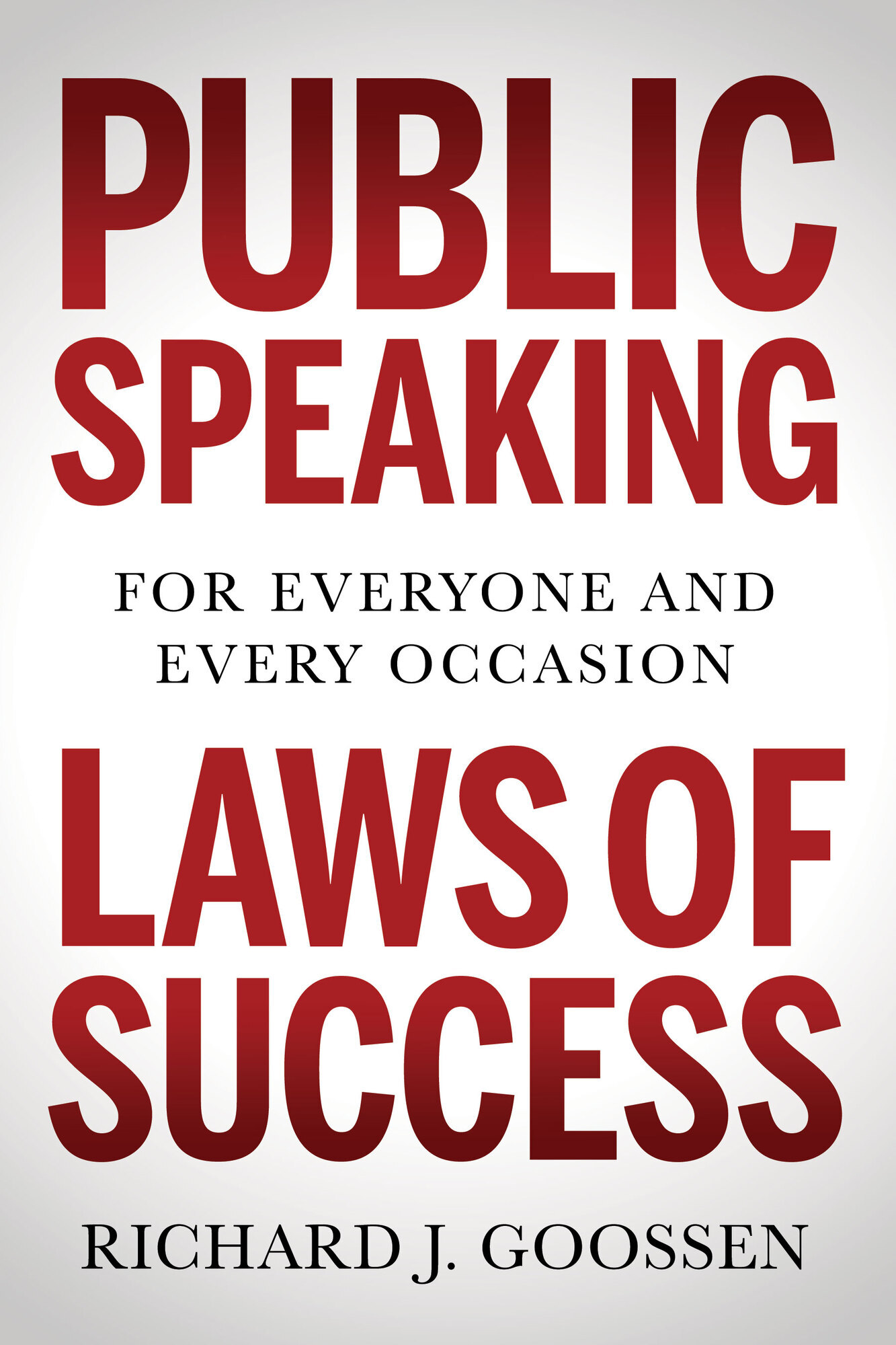 Public Speaking Laws of Success: For Everyone and Every Occasion (New York, NY: Morgan James) by Richard J. Goossen will be released on September 28, 2021! Prior to the public release and distribution at bookstores, copies are available in bulk directly through ELO. For further information on individual review copies or bulk sales contact: Admin@ELONetwork.org.
Leading up to the publication of the book, we will be posting blog series related to public speaking laws of success discussed in the book: Public Speaking Laws of Success: Why?, The 50 Public Speaking Laws of Success: An Entire Book in One Blog!.
---
"Reading this book has made me realize what an honour it has been for me to participate in several ELO events and I wish to heartily recommend it to all who aspire to public speaking, no matter how competent they think they are. It makes for compulsive reading, being a delightful distillation of years of experience that is full of (sometimes hilarious) illustrative stories of what can go right, and, more importantly, what can go wrong with attempts to communicate to an audience. Its practical wisdom rings true to experience to such an extent that if I had read it fifty years ago, it would have saved me having to learn many things the hard way. Reading it now may well save me from many more! " John C Lennox, Emeritus Professor of Mathematics & Associate Fellow, Said Business School, University of Oxford
"This book captures in 50 laws, based on stories, all the things you need to know about the basics of public speaking to be part of the top 10% of all speakers you ever hear. The risk of not reading this book and still speaking in public will be costly—don't be collateral damage on the road to your dreams." - Pat Williams, NBA Hall of Famer & author of Revolutionary Leadership, Orlando, FL
---
Public Speaking Laws of Success Blog Series
GET THE BOOK
The retail price is US$17.95 and copies of 25 or more can be purchased at $12.50/copy and for 50 or more at a price of $9.95/copy (in addition to shipping and handling).
Dr. Richard J. Goossen provides webinars, workshops and keynotes on public speaking laws of success for companies and organizations. In particular, Dr. Goossen covers public presentations in a digital environment (whether a webinar, online conference or online business meeting).
For further information contact: Admin@ELONetwork.org
---
Peter Legge Interviews Rick Goossen on Public Speaking Laws of Success