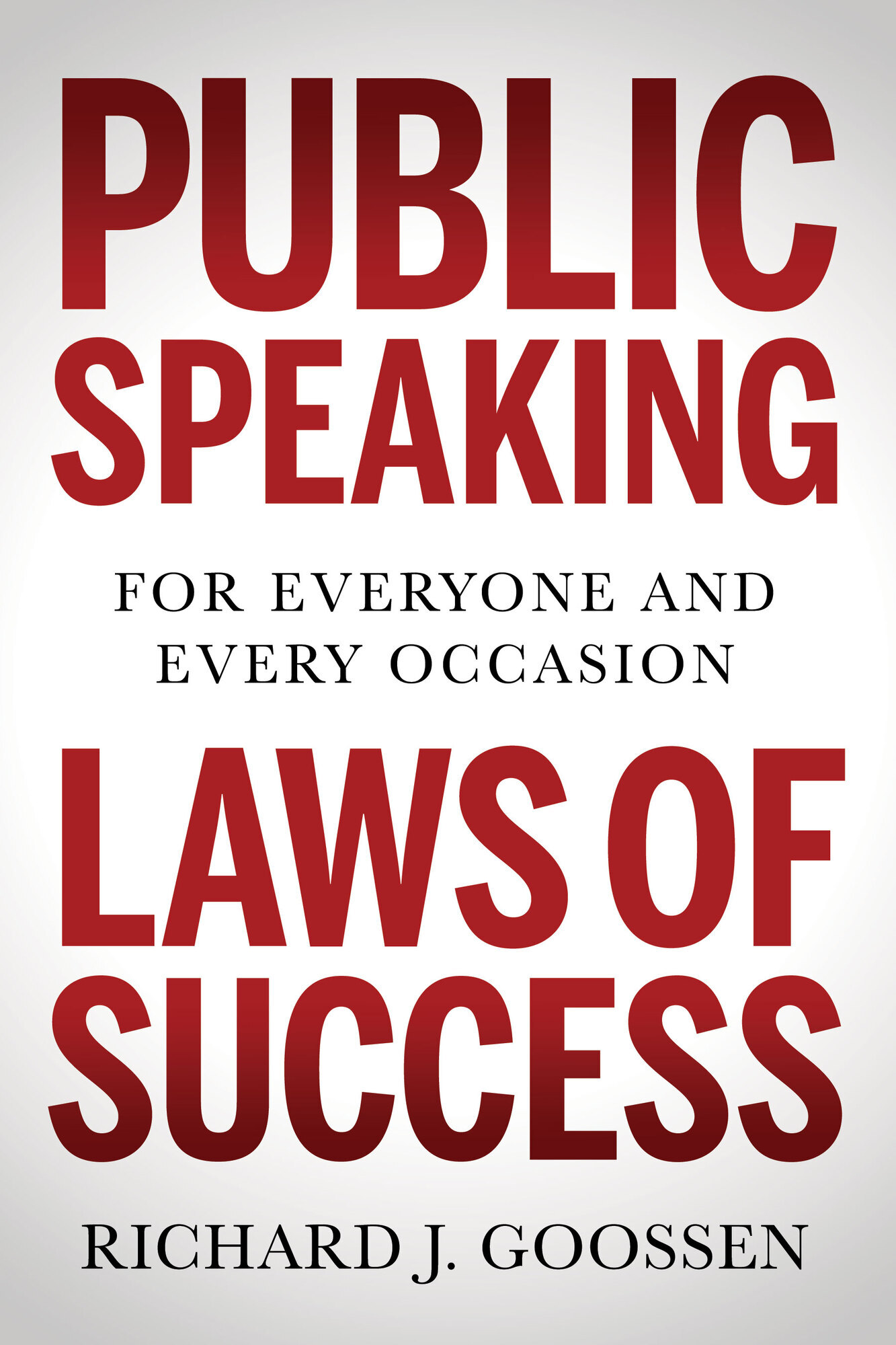 Public Speaking Laws of Success: For Everyone and Every Occasion (New York, NY: Morgan James) by Richard J. Goossen will be released on September 28, 2021! Prior to the public release and distribution at bookstores, copies are available in bulk directly through ELO. For further information on individual review copies or bulk sales contact: Admin@ELONetwork.org.
Leading up to the publication of the book, we will be posting a series of blogs related to public speaking laws of success discussed in the book.
---

Pat Williams has a unique life story. He is a walking lifetime achievement award. He is a co-founder of the Orlando Magic and was named to the Orlando Magic's Hall of Fame as a member of its inaugural class in 2014. He has completed 58 marathons, including the Boston Marathon 13 times, and is the author of over 100 books. Pat retired in 2019 from a career that spanned more than 56 years, including over 30 years with the Orlando Magic and 51 years in the NBA. Pat and his wife, Ruth, are the parents of 19 children, 14 of whom are adopted from abroad, and the grandparents of 18 grandchildren and counting.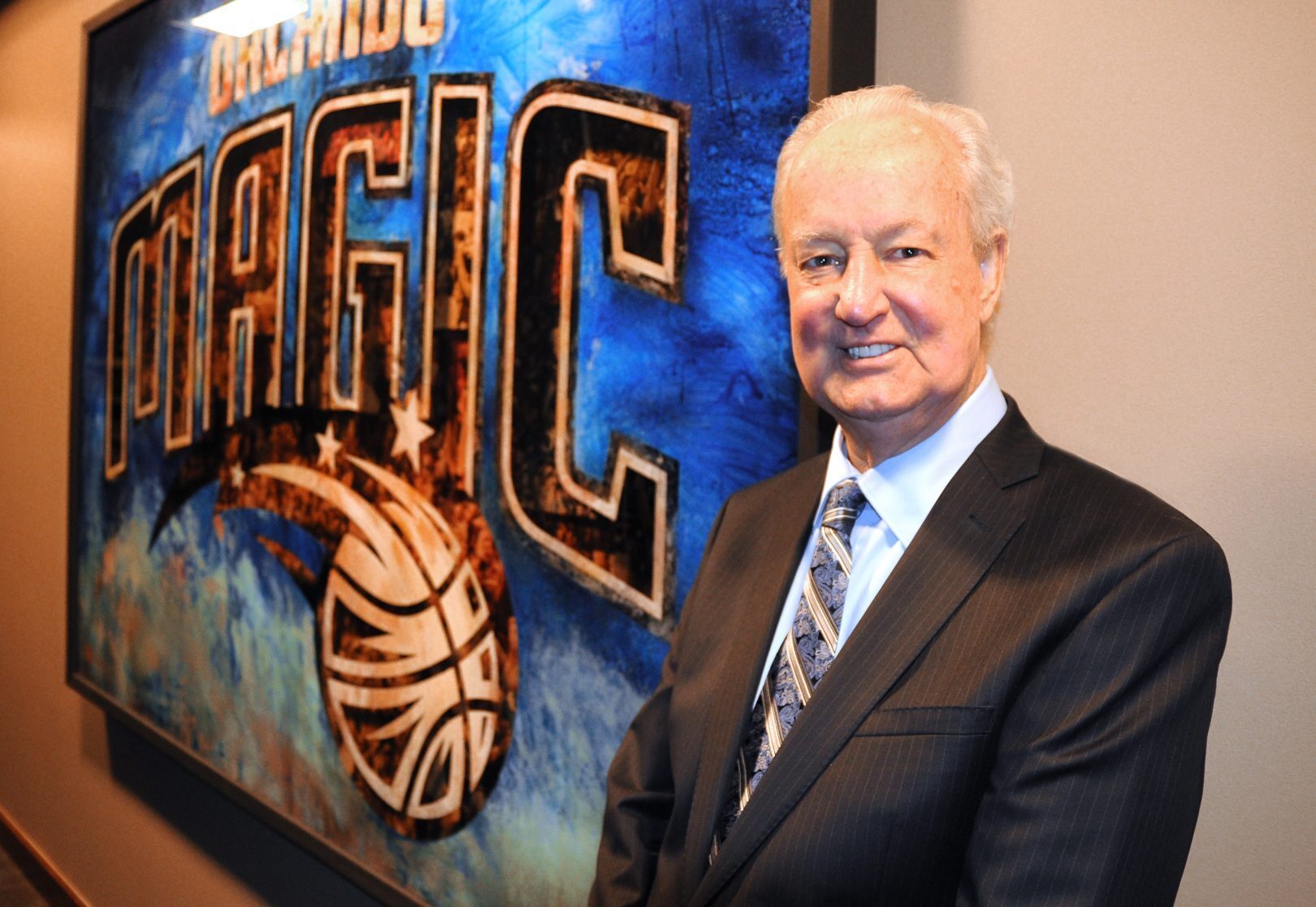 On top of all these accolades and accomplishments, Pat is among the most polished and professional public speakers that I have ever worked with—and a great guy. He was the recipient of my organization's "Entrepreneurial Leaders Award" in Toronto several years ago. He taught me one very important public speaking law of success.
First, though, let me take you back to the run-up of this particular event. You never quite know what to expect before working with a top speaker. Will they be arrogant? Will they be self-centred? After all, everyone is coming to hear them. However, it turns out that Pat was a pleasure to work with, and I enjoyed his keen sense of humour.
What struck me most with Pat, though, was that he asked a lot of detailed questions about the event. I found that this was one of the things that made him so good.
First, he wanted to confirm the general interest of the audience in sports, since that consumed much of his background and was clearly the wellspring of his stories. He said, "What if I talk about basketball, and go into detail about both US university teams and professional NBA teams?" Now, this was before the Raptors became NBA champions and the toast of Toronto. I said, "Yes, basketball is important, but nothing tops hockey. Canada is ice—and hockey."
I remember the look on his face like it was yesterday. He went bug-eyed. He couldn't believe it. He thought he had left civilization in the rearview mirror. In the US, hockey is important… right after football, baseball, basketball, roller derby, bowling, and competitive eating. Joey Chestnut may be more popular than Wayne Gretzky. I told him the top billing goes to the Maple Leafs. "If a Maple Leaf player blew his nose too loudly, that would be fodder for media speculation as to whether a strained nostril would impact his performance," I said. Pat accepted my counsel and understood that he would need to work hockey into his presentation.
He then asked another great question. "Who is Toronto's greatest hockey rival?"
I thought to myself, he doesn't know? "It's the despised Montreal Canadiens, of course. They have broken Torontonian hearts more often than Shaquille O'Neal has missed free throws." Montreal is the most storied franchise in the NHL, having won the Stanley Cup a record 24 times. Toronto has won Lord Stanley's silver chalice 16 times, but has been on the skids and in a rebuilding program for over 50 years. No matter how Montreal or Toronto are doing in the standings, their games are fiercely contested for annual bragging rights. Pat understood.
The next day, we got to showtime. The crowd was ready. I introduced Pat, knowing that with a polished presenter, I could sit down and relax. From the second he got started, Pat was an absolute master in terms of storytelling, the timing of jokes, and interacting with the audience. It was like watching public speaking poetry in motion. He sprinkled in local references, so he didn't seem like he had come from afar. He showed respect for the crowd and the location. He quickly bonded with 300 new friends.
Then he launched into the kind of story you know is going to end in a punchline, and someone is going to be the butt of the joke. The anticipation was building, and he stretched out the story until people could barely restrain their laughter. Finally, his story reached its crescendo, and the buffoons of the piece were revealed: "The Montreal Canadiens!" The room instantaneously broke into a loud and prolonged roar of laughter. Pat had absolutely nailed it.
The moral of the story? No matter how good you are (or you think you are), the best in the field are always prepared to ask the right questions. With respect to your own presentation, make sure you do your homework.
---