Post-Forum Report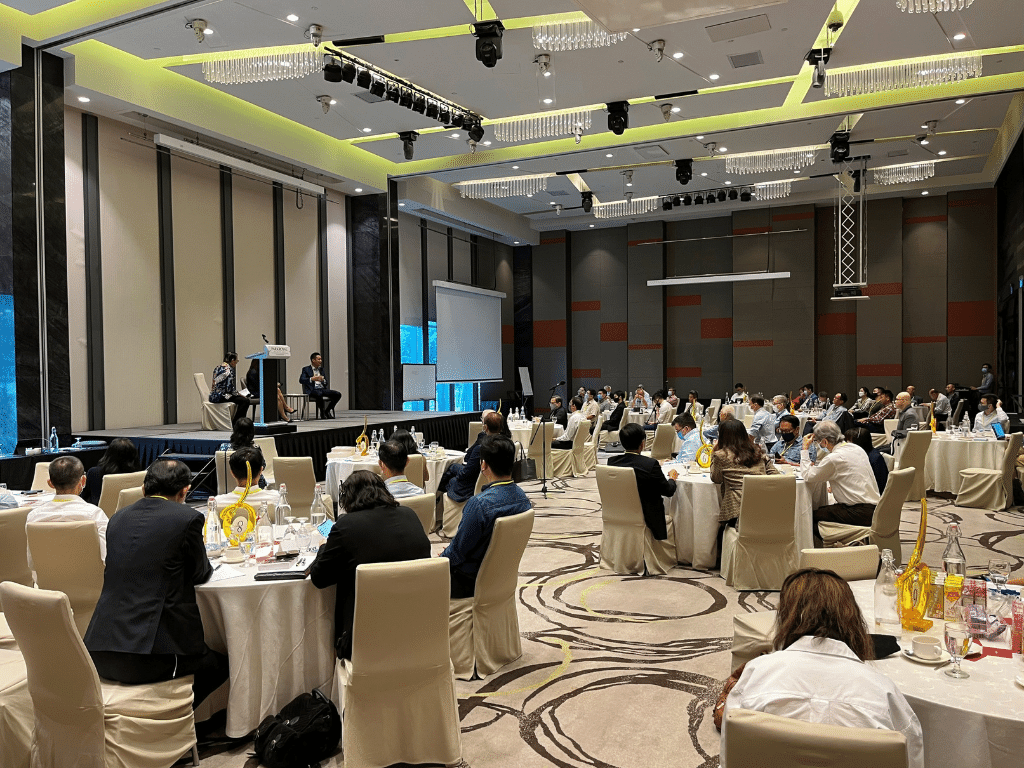 FROM SINGAPORE - The 2nd ELO Forum Singapore on April 12th was a highly successful bounce back event to connect, equip and celebrate Christian marketplace and entrepreneurial leaders! The ELO Forum took place at the Park Royal Hotel on Beach Road, featuring a stellar line up of 10 speakers from Singapore, Canada and the UK. The focus was on being salt and light in the marketplace.
Singapore is striving to emerge from the COVID lockdown and this Forum was held within certain parameters. There was a limit to the capacity and people were spread out a bit. People needed to wear masks inside the meeting hall. Nevertheless, the Forum succeeded in its objectives.
It was good to have another event to connect business leaders, as the first "annual" ELO Forum Singapore was held in 2019. Attendees were eager to reconnect. There was a high degree of fellowship and learning, with a great blend between lessons from practitioners along with some theological insights. The feedback from attendees was very positive.
The event reaffirmed that there are many Christians having an impact in the marketplace, so it was good to highlight various faith and entrepreneurial stories. It was also good to have people reconnect in person, despite the challenges of doing so in the midst of a COVID environment.
The event was MC'd by Dr. Bill Foo and Dr. Rick Goossen. Dr. Foo is Chairman of Tung Lok F&B Group and Advisory Boards of the Salvation Army Singapore & James Cook University Singapore. Dr. Goossen is Chairman of ELO Group and does business development at Nicola Wealth.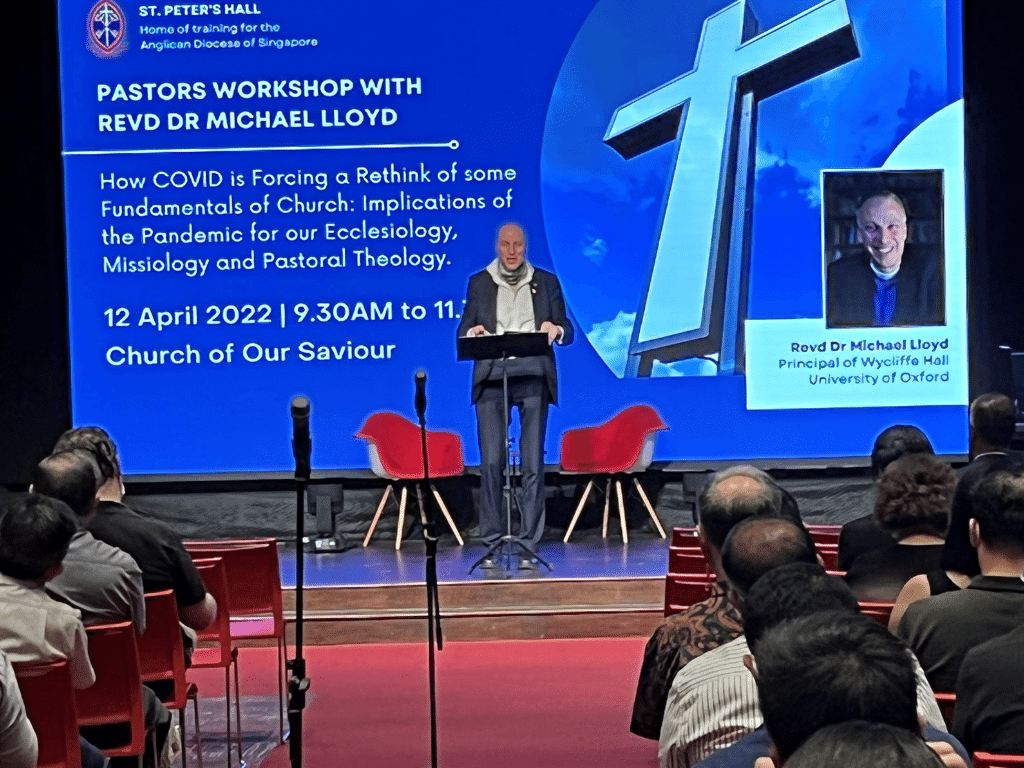 The keynote speaker was Michael Lloyd, Principal, Wycliffe Hall, University of Oxford. He led one session on the "Nine Essential Biblical Qualities of Leadership" and another on "Lifting Our Eyes: Christian Living In the Light of the World to Come." Both presentations were very well received.
In addition to the Forum, Dr. Foo co-organized with the Anglian Diocese and Bishop a "Pastors Workshop" by Michael Lloyd to honour and bless pastors in Singapore. To view a video of his presentation click HERE.
---
To access the PowerPoint deck for Michael Lloyd's presentations, click below:
"Nine Essential Biblical Qualities of Leadership"
"Lifting Our Eyes: Christian Living In the Light of the World to Come"
---
The panelists during the day included the following Christian business leaders:
Mr. Lim Hua Min is Executive Chairman of the Philip Capital Group, a leading integrated Asian financial institution with 10,000 employees across 17 countries offering a comprehensive set of financial products services to retail, institutional, and corporate clients. In 2018 Mr. Lim was accorded the prestigious Businessman of the Year Award at the Singapore Business Awards.
Dr. Jeffrey Jaensubhakij is Group Chief Investment Officer of the Government of Singapore Investment Corporation. Here, he oversees GIC's total investment portfolio and works with investment group heads to manage and monitor investment activities across all asset classes. The GIC is one of the world's largest sovereign wealth funds.
Ms. Michelle Cheo is Deputy Chairman/CEO of Mewah International, a global food and agri-business with an annual turnover of about US$4 billion. As CEO, Michelle is responsible for the formulation and execution of overall strategy of the Group, project execution and day-to-day operations. In 2021 she was named CEO of the Year at the prestigious Annual Singapore Business Awards.
Mr. Neo Kian Hong is the recently retired Group CEO of SMRT Corporation, a leading rail, bus, taxi, and transport operator in the region. Prior to joining SMRT, Mr. Neo served as a Permanent Secretary in the Ministry of Defence and Ministry of Education. He has also held senior appointments as Singapore's Chief of Army and Chief of Defence Force.
Mr. Danny Koh is Founder and CEO of Tower Capital PE, a leading private equity firm in Singapore with ownership in significant local businesses. He has over 15 years of private equity experience in Southeast Asia.
Han Kwee Juan is Group Head of Strategy & Planning at DBS, Southeast Asia's largest bank. His portfolio also includes responsibility for developing and driving new business models through ecosystems partnerships to deliver banking solutions and convenience to corporate and retail customers. He was formerly CEO of Citibank Singapore Limited where he spent 27 years running various businesses at Citigroup.
Ms. Lynette Leong is Chief Sustainability Officer of Capitaland and is responsible for driving strategic environment, social and governance (ESG) efforts in the company. Lynette also serves on the boards of Singapore's National Environment Agency and the Singapore International Chamber of Commerce. Lynette was previously CEO of Capitaland Commercial and CEO of Ascendas' South Korea office.
Dr. Goh Wei Leong is a medical practitioner who is a co-founder of HealthServe. HealthServe is an NGO and charity that reaches out to the under-served communities, including foreign workers in Singapore. They offer basic medical, dental, counselling, social, and legal advisory services as well as a free meal program. For his outstanding contribution to humanitarian work and social service, Dr. Goh was awarded the prestigious Straits Times Singaporean of the Year in 2017.
In short, the ELO Forum Singapore succeeded in bringing people together and further affirming their calling to the marketplace and equipping them to continue to have an impact in the marketplace.