Instructors
Dr. Richard (Rick) J. Goossen serves an extensive network of high net worth entrepreneurs and family/business owners built over decades of client contributions, collaboration, research, lecturing, and volunteering. Rick is a sought-after strategic counsel and chair/advisory board member. He works at Nicola Wealth, the fastest-growing independent wealth management firm in Canada, where he focuses on business development and being a liaison between his network and the extensive resources of Nicola Wealth. Read More>>
---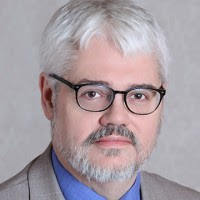 Jerry Bowyer* is a Forbes contributor, contributing editor of AffluentInvestor.com, and Senior Fellow in Business Economics at The Center for Cultural Leadership. Jerry has compiled an impressive record as a leading thinker in finance and economics. He worked as an auditor and a tax consultant with Arthur Anderson, as Vice President of the Beechwood Company which is the family office associated with Federated Investors, and has consulted in various privatization efforts for Allegheny County, Pennsylvania. He founded the influential economic think tank, the Allegheny Institute, and has lectured extensively at universities, businesses and civic groups. Jerry has been a member of three investment committees, among which is Benchmark Financial, Pittsburgh's largest financial services firm. Jerry had been a regular commentator on Fox Business News and Fox News. He was formerly a CNBC Contributor, has guest-hosted "The Kudlow Report", and has written for CNBC.com, National Review Online, and The Wall Street Journal, as well as many other publications. He is the author of The Bush Boom and more recently The Free Market Capitalist's Survival Guide, published by HarperCollins.
Jerry is the President of Bowyer Research. Jerry consulted extensively with the Bush White House on matters pertaining to economic matters. He has been quoted in the New York Times, The Wall Street Journal, Forbes Magazine, The International Herald Tribune and various local newspapers. He has been a contributing editor of National Review Online, The New York Sun and Townhall Magazine. Jerry has hosted daily radio and TV programs and was one of the founding members of WQED's On-Q Friday Roundtable. He has guest-hosted the Bill Bennett radio program as well as radio programs in Chicago, Dallas and Los Angeles. Jerry is the former host of WorldView, a nationally syndicated Sunday-morning political talk show created on the model of Meet The Press. On WorldView, Jerry interviewed distinguished guests including the Vice President, Treasury Secretary, HUD Secretary, former Secretary of State Condoleezza Rice, former Presidential Advisor Carl Rove, former Attorney General Edwin Meese and publisher Steve Forbes. Jerry has taught social ethics at Ottawa Theological Hall, public policy at Saint Vincent's College, and guest lectured at Carnegie Mellon's graduate Heinz School of Public Policy. In 1997 Jerry gave the commencement address at his alma mater, Robert Morris University. He was the youngest speaker in the history of the school, and the school received more requests for transcripts of Jerry's speech than at any other time in its 120-year history. Jerry lives in Pennsylvania with his wife, Susan, and the youngest three of their seven children.
---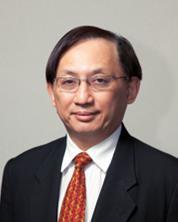 Dr. Bill Foo has over 30 years' experience in financial services in Asia (1983-2015). He was CEO, ANZ Singapore for 12 years, running the bank with 2,200 staff and approximate revenues of US$500 million and profits of US$100 million annually. He was Vice Chairman ANZ South Asia for 4 years, Southeast Asia Head of Investment Banking and President of Schroders Indonesia for 7 years and was with Citibank/Citicorp (Director) & Bank of America (AVP) for 10 years.
Bill is currently Chairman Tung Lok Group, with 31 restaurants in Singapore. He is Senior Advisor, Lazard Asia (NYSE listed Lazard Ltd) and Bank of Singapore (one of Asia's largest private banks with over US$100 billion in assets under management. He is Director, Israel Corp Power/Kenon Holdings (NYSE listed). He is Lead Director and Chair of Audit Committee of CDL Hospitality (19 hotels with US$2 billion of assets) and Mewah Intl (US$ 3.0 billion Agri Turnover company). He is Director and Co-Founder Tower Capital PE (72% owner of Eu Yan Sang Chinese Medical/one of the world's largest medical companies) and PTC Logistics (50%).
He is unofficial chair of the Singapore Friends of Israel Group. In March 2015 Bill and his wife Sarah Jane were honored to host a Friendship Dinner at their home for Israel President Reuven Rivlin together with the Israel Embassy for about 100 Singapore Friends of Israel, and host about 20-30 Israeli start up companies annually in Singapore. Bill was also Co-Chair of the Israel Philharmonic Orchestra visit with Zubin Mehta in 2017 and 2015.
Bill is Director, International Institute of Strategic Studies Asia (organiser of an annual Singapore Shangrila Defence Ministers Dialogue, with attendees US Secretary of Defence, Canadian Defence Minister et al. He is a Member of McGill University's Asia Board and National University of Singapore President's Council. He is a Special Adviser to the Chancellor, James Cook University, Australia.
Bill is presently Chairman Salvation Army Singapore/South Asia (one of the largest charities in Singapore/South Asia), Chairman, Heartware Network (one of the largest youth charity organisations in Singapore), Chairman, CEO Forum Fellowship and Co-Chairman Prayer@marketplace, a prayer ministry of the National Council of Churches Singapore.
His education includes: B. Admin (Concordia University), MBA (McGill University) and an Honorary Doctor of Commerce (James Cook University).
---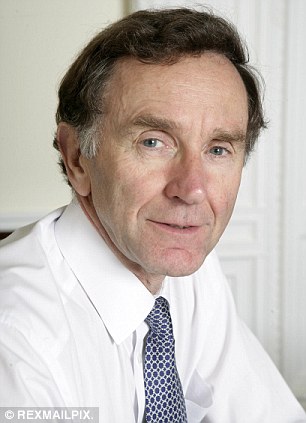 Lord Stephen K. Green has been described by the Wall Street Journal as in "a universe of one"--he ran one of the world's top banks, he is an author and he is an ordained non-stipendary minister in the Church of England. This is a unique combination. Lord Green is former Group Chief Executive and Group Chairman of HSBC, Holdings plc. HSBC is one of the world's largest banks, with 250,000 employees and generating $80 billion in revenue.
He was created a Life Peer in 2010 and was appointed Minister of State for Trade and Investment on 11 January 2011. He retired from this position on 9 December 2013. Lord Green began his career in 1970 with the British Government's Ministry of Overseas Development. In 1977, he joined McKinsey & Co Inc, management consultants, with whom he undertook assignments in Europe, North America and the Middle East.
Stephen Green has written four books -- Serving God? Serving Mammon? [1996], Good Value, Choosing a Better Life in Business [2009], Reluctant Meister - How Germany's Past is Shaping its European Future [2014] and The European Identity - Historical and Cultural Realities We Cannot Deny [2015]. Stephen Green is married with two daughters. He was educated at Lancing College, Sussex, and at Oxford University where he graduated in 1969 with a BA (First Class Honours) in Politics, Philosophy and Economics. He also obtained a Masters Degree in Political Science from the Massachusetts Institute of Technology in 1975.
---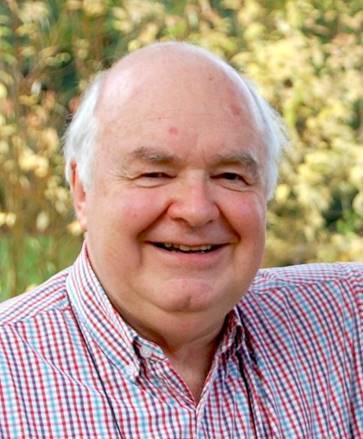 John Lennox is an Oxford professor and Christian apologist who has engaged around the world with the leading atheists of our day. He has taken a stand for his faith in a very public fashion, straddling the worlds of high-level mathematics and science with that of apologetics and Christian theology.

John is in great demand worldwide as a keynote speaker. Some of his debates have been watched over 250,000 times on YouTube. His experience debating with atheists in the former Iron Curtain countries (he speaks fluent Russian and German) prepared him well for dealing with the "New Atheists."

John is experienced is working with leading business people from around the world to share his insights on how to function effectively in a secular—even highly anti-Christian—society. One of his books is on Daniel and titled, Against the Flow. Read More>>
---
Revd Dr. Michael Lloyd is the Principal of Wycliffe Hall and was formerly the chaplain at The Queen's College, University of Oxford and the Director of Studies in Theology at Christ's College, Cambridge University. Dr Lloyd has taught theology and doctrine at the University of Oxford, Cambridge University and St Paul's Theological Centre, London. He has published the popular introduction Café Theology and has a particular interest in the doctrine of evil, the problem of pain - and an inexplicable love of cricket.
Michael is the author of a popular-level systematic theology, entitled Cafe Theology, and a regular contributor to a theological podcast called The GodPod. He wrote his doctoral thesis on the Problem of Evil, and helped edit a book on the Problem of Evil in the light of evolutionary theory and modern genetics. He loves walking, theatre, puppetry and music – and has an inexplicable love of cricket. A friend once said of him that he has the unique ability simultaneously to raise and lower the tone of any conversation.
---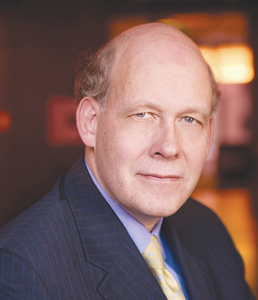 Karl Moore, Ph.D., Course Lead, has been ranked among the top twenty management thinkers in the world. He is renowned for his engaging presentations. He brings together theory and practice: he is widely respected as for his academic research and writings and he is equally comfortable hobnobbing with CEOs and high profile entrepreneurs running billion-dollar companies. Karl is Associate Professor, Desautels Faculty of Management & Associate Professor, Dept. of Neurology & Neurosurgery, Faculty of Medicine McGill University. He is also an Associate Fellow, Green Templeton College, Oxford University.
He has taught extensively in leading executive education/MBA programs around the world including: Oxford, Cambridge, INSEAD, Cornell, Duke, LBS, Skolkovo (Moscow), RSM (Holland), Queens, McGill, IIM Bangalore (India), Renmin (Beijing), and Darden. An active consultant Dr. Moore has worked with Air Canada, British Airways, IATA, Lufthansa, Nokia, IBM, Volvo, HP, Motorola, Accenture, Morgan Stanley and other firms. Dr. Moore's publications include over two hundred articles, books, chapters in books, and papers. His research has been published in a number of leading journals.
---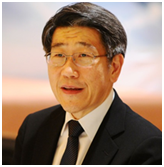 Philip Ng is Chairman of Far East Organization (FEO) in Singapore. FEO is the largest private property developer in Singapore. It has two listed subsidiaries, Far East Orchard Limited and Yeo Hiap Seng Limited. It also has a sister company, Sino Group, one of the largest property developers in Hong Kong. FEO has developed 750 properties in Singapore, including those in Orchard Road, Singapore's premier shopping and entertainment district. FEO produces one in every six houses sold to the public. It is the only developer in the world to win ten FIABCI Prix d'Excellence Awards, the highest honour in international real estate. FEO has a total of 13,000 employees in Singapore and worldwide.
Philip Ng, along with his brother Robert, according to Bloomberg, have an estimated net worth of US$9.8 billion. They ranked No. 131 in the Forbes list of richest on a worldwide scale. Philip Ng has publicly declared FEO to be a "Christian Enterprise." He is making a stand on values—and is committed to living them out. His approach is a challenge to Christians and non-Christians alike throughout the world. Click HERE to read the blog post titled, "Philip Ng, Chairman, Far East Organization: A Billionaire Family's Christian Enterprise."
---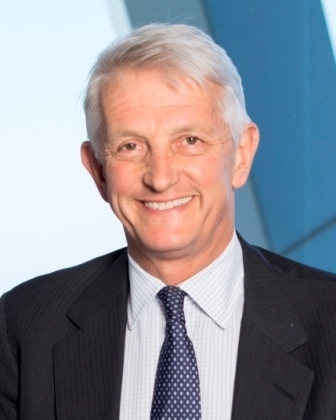 Simon Pillar has a unique and exceptional background in business. PEP is the largest local private equity firm in Australia and New Zealand. Funds managed by PEP have made more than 30 operating company investments, and more than 100 bolt-on acquisitions. PEP VI closed in June 2020 at the hard cap of A$2.5 billion. PEP has also raised a Secure Assets Fund of A$360 million to invest in infrastructure-like assets with contracted base cashflows where it can apply its formula of value addition to deliver mid-teen returns. The firm has approximately A$3.5 billion in assets under management. It is the largest private equity fund manager in Australasia as measured by FUA. The background of the PEP principals in strategy and implementation combines with the industry knowledge and operational experience of portfolio management teams to deliver full potential at individual operating companies. Success is based on a partnership model comprising agreed objectives, share economics and mutual trust. The PEP Funds target investments in a wide range of industries including: industrial products & services, energy, healthcare, pharmaceuticals, consumer products, entertainment and 'big data'/financial services. A number of these businesses already have operations in Asia, and others are in the process of developing operations in the region. PEP is frequently recognised by the industry as a leader and has received many awards including Firm of the Year, Best LBO Deal of the Year and Private Equity Firm of the Year, and has been included in the list of Top 20 Consistent Performers Globally by Preqin.
Prior to founding PEP, Simon was a Partner with Bain & Company and worked as a strategy consultant in the US, Singapore and Sydney. He started his working life as an engineer with The Royal Dutch/Shell Group in The Netherlands. Simon received a BSc (Eng) in Civil Engineering from the University of Bristol, and an MBA from the Wharton School where he was a Thouron Scholar.
Until relocating to England in 2013, Simon was the chairman of Gospel Patrons Society in Australia. GPS was established in 2000 to encourage business people to think strategically about supporting gospel ministry with their time and talents as well as financially. Simon was also a collaborator in the book Gospel Patrons – People Whose Generosity Changed The World, and with the ministry that has emerged from that www.gospelpatrons.org.
---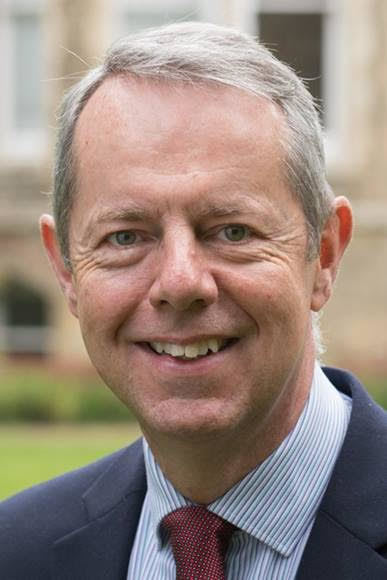 Dr. Justyn Terry is the Academic Dean at Wycliffe Hall, a Permanent Private Hall of the University of Oxford. Wycliffe is a community that is committed to the historical Christian faith, while also being a constituent part of one of the world's leading universities. This unique combination gives Wycliffe a unique calling to be advocates of the Christian faith within contemporary University-level debates and to equip the Christian leaders of the future.
Justyn's most recent book is The Five Phases of Leadership: An Overview for Christian Leaders. He previously served as Dean/President of Trinity School for Ministry, Pittsburgh, USA, where we was also Professor of Systematic Theology. Before moving to the United States, Justyn was Curate of St John's Hyde Park, and Vicar of St Helen's, North Kensington, after a few years as a Physics teacher and then International Marketing Manager in the Electronics Industry.
His academic interests are in the areas of the doctrine of atonement and of Anglican theology, especially as it applies to ministerial practice. Justyn is married to Cathy, and they have two daughters. For relaxation, he plays jazz trumpet and trombone.