John Neate - "Inside JJ Bean Coffee Roasters: My Faith & Entrepreneurial Journey"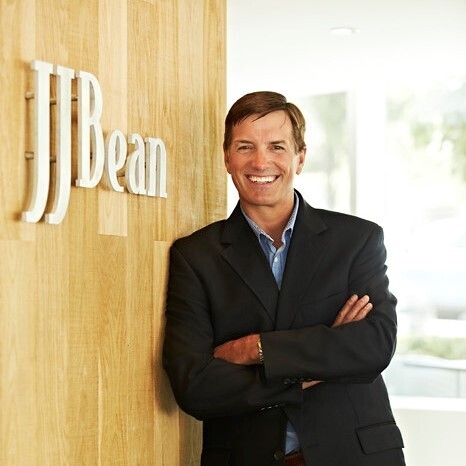 Founder, JJ Bean, Vancouver, Canada
Topic: "Inside JJBean Coffee Roasters: My Faith & Entrepreneurial Journey (Q & A)"
John's coffee career started in 1979 when he joined his father in the family business – Neates Coffee, a coffee wholesaler started by his grandfather in 1945. Neates Coffee was sold to Nestle in 1990 but John's passion for providing a great coffee experience to the masses inspired him to start JJ Bean Coffee Roasters in 1996, as both a retailer and wholesaler. Like many who go on to start a company, they have a base of expertise in a particular field and have worked in the industry.
John started JJ Bean in a 200 square-foot retail outlet on Granville Island, a well-known destination for both locals and tourists in Vancouver. The company has grown steadily over the past 23 years to over 300 employees in 26 locations including 21 in Vancouver and 5 in Toronto. The company also has a considerable national wholesale business.
JJ Bean's success is impressive as their home base of Vancouver is an incredibly competitive coffee market, with seemingly a coffee shop or two on most important intersections. JJ Bean has been voted by Vancouver's Georgia Straight magazine readers' poll as one of the best coffee chains in Vancouver every year since 2008. When asked what makes JJ Bean special, his response is, "People, Products and Places."
The "Our Responsibility" section of their website lists a range of their community initiatives. They are committed to reducing their footprint, going green, treating their suppliers equitably and supporting worthwhile charitable causes such as "Run For Water."
In 2013, John was the first individual to be inducted into the BC Restaurant Association Hall of Fame in the newly-created Coffee category. Also. in 2013 JJ Bean received a BOMA award for the design of their Marine Building (downtown Vancouver) location.
In 2016 John was nominated for the Ernst & Young Entrepreneur of the Year Award. In 23 years, JJ Bean has never closed a location (except one building that was demolished).
John is an avid tennis player, enjoys travelling with his wife of 38 years and really likes apple-fritter cruffins.
John will be discussing his faith and entrepreneurial journey, the highs and lows, the lessons learned along the way and how he has tried to make a difference.
The format for John's participation in the ELO Forum will be a combination of a presentation along with an extensive Q & A session.