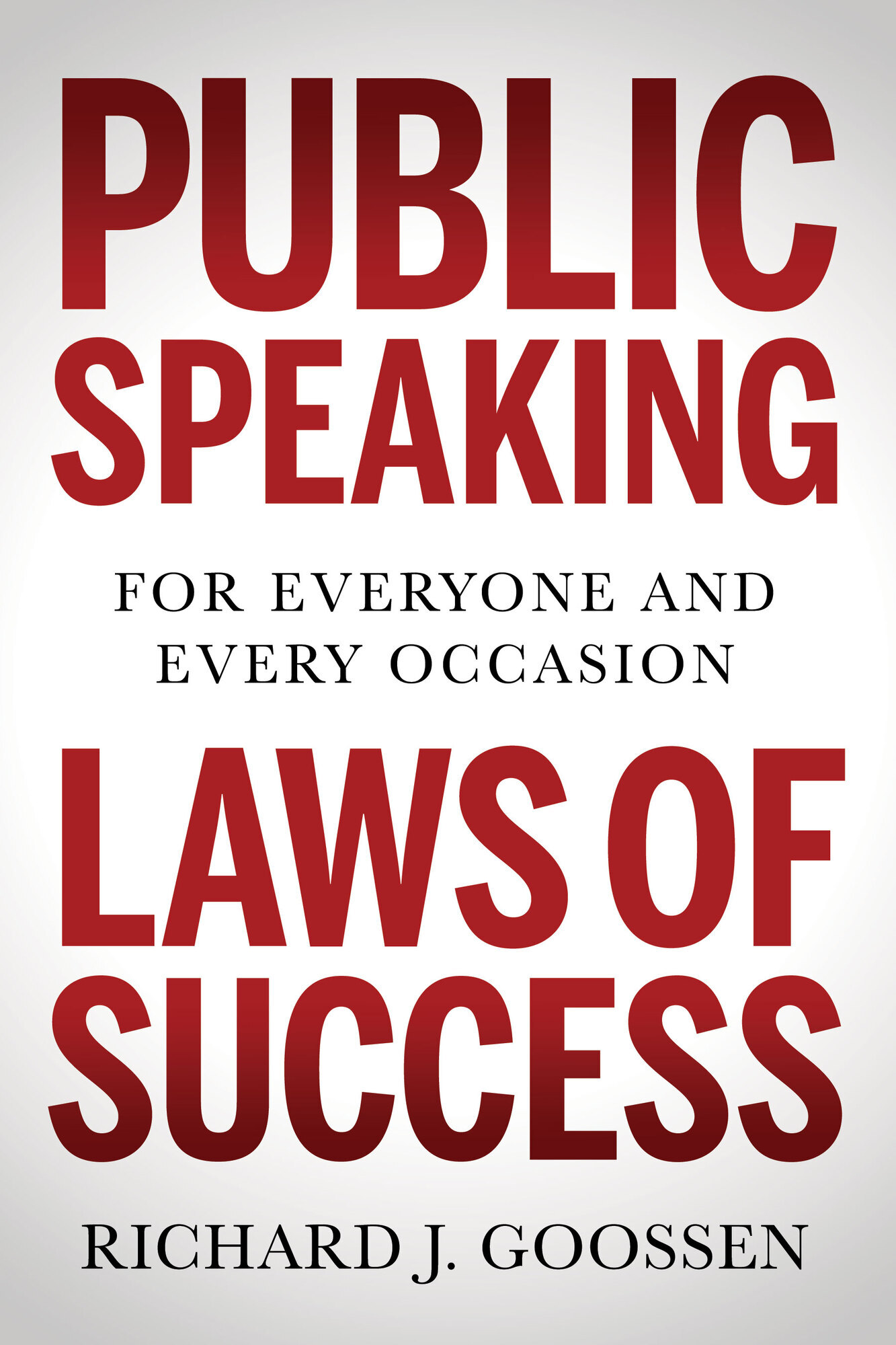 Public Speaking Laws of Success: For Everyone and Every Occasion (New York, NY: Morgan James) by Richard J. Goossen will be released on September 28, 2021! Prior to the public release and distribution at bookstores, copies are available in bulk directly through ELO. For further information on individual review copies or bulk sales contact: Admin@ELONetwork.org.
Leading up to the publication of the book, we will be posting a series of blogs related to public speaking laws of success discussed in the book.
---

Ask yourself candidly: why should anyone listen to you? People make a quick decision, typically within seconds and definitely in one minute or less, about whether they should tune in or tune out. They are making a judgment as you are introduced and walking to the podium. Bear that in mind. You have less than a minute to get their attention. How are you going to do that?
You need a hook.
As with written and online forms of communication, you need something to get people's attention. There are different ways to do this. You can start off with a provocative question, a gripping story or a unique fact, or an observation.
One great storyteller is Larry C. Farrell. Larry tells stories about people he has personally interviewed or thoroughly researched to get the best entrepreneurial examples of a particular practice and then he creates a real story about them. As Larry explains, "It's a super-powerful technique. I've actually heard former participants, from 20 years earlier, perfectly re-tell one of my stories and say they remember the key principle or practice because they remember the story!"
Another great speaker who uses this approach is John Lennox, Professor Emeritus of Mathematics at Oxford University. He has lectured extensively in North America, Eastern and Western Europe, and Australasia, on mathematics, the philosophy of science and the intellectual defense of Christianity. John is an adjunct instructor in the Entrepreneurial Leaders Programme that I run each summer in collaboration with Wycliffe Hall, University of Oxford.
During one of his presentations, he told a story about sitting in on a lecture by C.S. Lewis. That got everyone's attention. C.S. Lewis has had an enormous impact on Western culture through his various writings, including The Chronicles of Narnia (over 100 million copies sold). He died in 1963. I had never spoken to anyone who had known C.S. Lewis or had any direct contact with him.
John had.
John explained that when he was an undergraduate student at the University of Cambridge in 1963, he attended some of the last lectures Lewis ever delivered. Lewis would enter the room, talking as he came in while removing his coat, scarf and hat as he came to the podium. At the end of the lecture, Lewis would reverse the process. Still in full flow, he would put on his coat, scarf and hat and say his last words as he burst out of the double doors. No time for Q&A! It was a memorable opportunity for John to hear an influential thinker, and as a story, it hooked everyone.
The bottom line: think of your opening hook as getting out of the starting gate. Your ability to start strong, with a hook, will enable you to finish well.
---