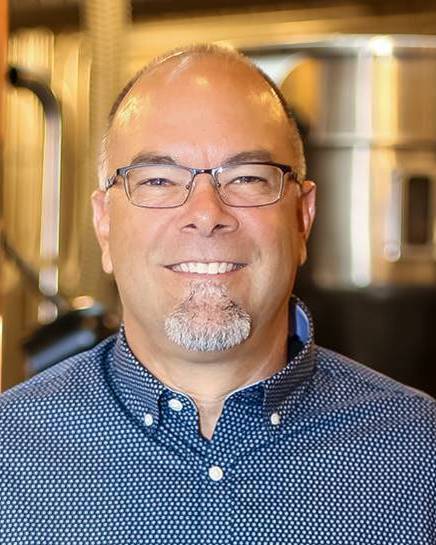 Wes Herman, Founder & CEO, Woods Coffee has a one-of-kind story: career success by age 21, financial ruin a few years later, a near-fatal debilitating illness, unjust charges of mail fraud, serving prison time, a near-miraculous judicial ruling and release—and now a thriving entrepreneurial success story with Woods Coffee.
Wes shared his faith and entrepreneurial journey at the 2018 ELO Forum in Vancouver.
Wes was born in Canada, but spent his first seven years growing up in Columbia where his missionary parents relocated. Thereafter his parents moved to California where Wes spent the rest of his growing up years.
Wes has been an entrepreneur from age 21 when he bought his first business. Since then he has started or purchased 7 businesses. He is the founder and CEO of Woods Coffee (www.woodscoffee.com), a business he started in 2002 with his wife and four kids as a homeschool project. Woods Coffee is a Pacific Northwest brand with 19 coffee shops from Bellevue, WA to Tsawwassen, BC.
Wes has won multiple awards, including "Business Person of the Year" from Business Pulse magazine, "CEO of the Year" from the Bellingham Chamber of Commerce and "Community Volunteer Recognition" from Western Washington University. With respect to community involvement, Woods Coffee supports many charities throughout the Pacific Northwest each and every week.
I had an opportunity to interview Wes on October 3rd, 2018 and visit with him at his roastery/coffee shop in Bellingham, WA and his franchised location in Tsawwassen, BC. Here are some extracts from the interview.
What was your most satisfying accomplishment or event?
Surviving one year in prison. That's obviously the one thing that we [my family and I] have to look back on and say that's an area that we had to completely trust and have faith that God knew what He was doing and that He would take us through that time. Certainly, there was every reason for failure to occur [in the business] during that time. That was obviously the most monumental thing that occurred in the life of our business.
How did this situation occur?
I was bitten by a mosquito and contracted a case of viral encephalitis; it swells the brain and blood doesn't flow—and you typically die. We [my family and I] were living in southern California at the time and we had travelled to the Seattle area and it occurred in a park.
There was only one mosquito bite. It was on my leg, I remember the exact spot. From that day we travelled to Penticton [BC] to visit my grandparents and celebrate their 60th wedding anniversary. At one point the next day my grandmother had fallen, (we were staying at a hotel nearby) and so I decided to run from that hotel to their apartment. In that brief moment of running I felt like my head was going to explode. I went to the emergency room at a local hospital, they gave me some anti-inflammatories and couldn't figure out what was causing my illness.
In the end, I flew back to southern California where they did some tests and identified what I had contracted and said it comes from a mosquito bite. I had contracted a case of viral encephalitis. Fortunately, I had purchased a disability policy six months prior. After I was diagnosed with this illness, and the doctor said I would be incapacitated for some time and he didn't know how long that would be, I went ahead and contacted the insurance company. They activated the disability payments and I spent five years going to see a doctor every month and getting a sign off that I was still disabled.
"Disabled" meaning you are sitting at home, in bed, it impacts your brain and you can't function?
During the first year, I was really on my back, trying to get my body strong enough to be able to fight the virus. It's not like they can give you a shot and fix the virus, it's not a bacterial thing. The first year was the worst. It was slowly getting better over time. I was finding different doctors that could help me. At the end of five years, I was at a place with the insurance company to decide that either I am on the path back to normal health or I am permanently disabled. I signed off on the agreement and acknowledged that the payments were completed and we're done.
Their policy is they only cover you for 5 years?
In fact, they would have covered me for life, but five years is a juncture where they say either we're done or it's a permanent disability. "We're done" as in it's the end of the policy—they're not going to pay out anymore. We decided with them this was probably a good time to part ways.
We signed an agreement. After signing the agreement, however, they said, by the way, we've made 61 payments and we really only owed you 60, so please send that extra cheque back to us. Which I did. What I didn't realize at the time was that was a common ploy and that this is how the insurance company operates. They were trapping me for 'future use' [admitting that I received a payment that was not properly due to me].
When I mailed the cheque back, it crosses state lines which means it is subject to federal regulation. If it has a crime associated with it, then it becomes a federal case.
You mean simply mailing a cheque from one state to another?
Yes. Upon being notified by the insurance company the federal regulars then took action. The outcome was that I was convicted in federal court on a single count of mail fraud related to the payment I had sent back over state lines. The federal prosecutors were taking that one incident and building it back and saying that I fraudulently purchased the insurance, that I faked the illness and that I fraudulently collected on the insurance. The conviction came about due to my admission of mail fraud due to an agreement I needed to make as a compromise.
Obviously, the insurance company stood to gain.
The federal government comes into work for the insurance company and solves the issue. It was either face five years in prison and three-quarter million dollars in a penalty or sign an agreement for one year in prison and one-quarter million dollars. And so not having any money or the ability to fight this legal action, which would cost about a half a million dollars to fight, and on the advice of attorneys and others, we [my family and I] decided to take the offer and for me to spend one year in prison.
How long has this been going on?
This took place over almost ten years, from the time I got bit until I went to prison. There was five years of disability and then there was a five-year statute of limitations. The federal regulators went right up until the four and one-half year mark and that's when the indictment came down and I was convicted on this one count.
To state the obvious, the imprisonment must have been a massive shock.
Yes, it's a huge event. The outgrowth of that is you really find out who you are as an individual, who your family is, who your wife is and whether you have laid the groundwork and are prepared to withstand something like this and with God's help, to get through.
What did you learn after a year in prison?
It was a great time of learning for me. When you're in federal prison in the United States, you can't communicate about business in any way, shape or form. You have to find something to do. What I did was commit myself to being more intentional about learning things of the Bible, getting all kinds of extra reading material that I delved into. I'm not a reader, but when you have time on your hands you can do a lot of interesting things. I did a lot of reading within the Bible and other books that I found bolstered my faith. I started leading Bible studies in a prison setting. I worked out; I lost weight. I got myself in a good physical place. I felt I was strong mentally and then you add a couple of tattoos onto it and you're all good!
Did you get a few tattoos while you were there?
Not that I can show you