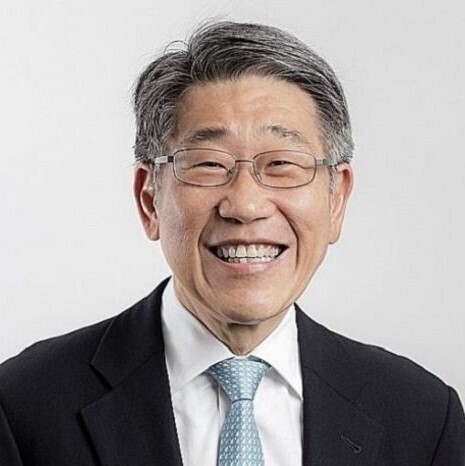 How do Christian business owners reflect their faith at work? Further, can a company itself rather than the individuals within the company reflect Christian values? Philip Ng, Chairman, CEO, Far East Organization (FEO), is one example of a business owner trying to be salt and light in the marketplace.
ELO recently launched the "Entrepreneurial Leaders Programme" (ELP) at Wycliffe Hall, a permanent private hall of the University of Oxford. The ELP attracted a number of Christian marketplace leaders from throughout Asia and North America and was held from August 12th – 18th. The ELP is a premier one-week executive education course with a focus to equip Christian business leaders for greater difference-making in their business, churches and non-profit organizations.
We had a world-class roster of presenters on various aspects of difference-making. One of the presenters was Philip Ng. FEO is the largest property developer in Singapore, with interests in property development and hotels throughout Southeast Asia and in Australia.
Philip is very unique as a business leader and even as a Christian in the marketplace, as he is intent on reflecting his faith by building a "Christian enterprise."
FEO's "enterprise statement," which reflects the personal journey of Philip and his family, is as follows:
"Far East Organization is a Christian enterprise. We seek to be a community of love and a workplace of grace that welcomes Christians and non-Christians alike to work joyfully together. As we join hands to build a garden of enterprise that endures (to honour the vision of our late founder, Mr. Ng Teng Fong), we want to do good business and to do good in business."
"As a Christian enterprise, we embrace the eternal truths of God's Word. We apply these truths to our business as these are words of life and business is, after all, a part of life itself. Thus, we operate our business on the solid foundation of our values and our rock who is Jesus Christ. Our core values are Business with Grace, Unity, Integrity, Love, and Diligence, and we practice these values alongside the teachings of Jesus. Our Christian identity is integral to the brand of the Far East Organization."
Philip is a gracious and thoughtful man, who thinks carefully about how to build a Christian enterprise and how to be salt and light in the world.
During the course of his presentation, he emphasized that establishing a Christian enterprise was what made sense for him and his family—but may not necessarily be suitable for other people. FEO is a family company owned by his mother, his brother and himself. Philip and FEO have a unique journey.
For much of its more than 50 years of history, FEO was not a Christian enterprise. Philip made a deliberate commitment in 2015. He said, "we have stuck out our necks so to speak, in the marketplace, to our employees, to our customers, to our partners, to say we are a Christian enterprise." His motivation is that the company is God's business and that he is a steward of it.
Philip realized that doing "ministry" is not just for full-time church workers or is confined to overtly Christian organizations. Instead, with respect to FEO and his circles of influence, he noted that "I started in a way a ministry of sorts. I realized that God has put me here and there is a ministry that is given to me. But for me, I prayed and I realized that my ministry is right in my very midst with my family."
During the course of his interaction with the Oxford cohort, Philip shared his testimony He came to faith in the year 2000/1 as a result of an Alpha course. He realized that it's not enough just to be a Christian on Sunday; it's very easy to compartmentalize. He noted, "This lesson came in a jarring way when I was almost lectured by the Archbishop of the Anglican Church. We were talking about the casino issue. The archbishop asked me what I thought of the casino coming to Singapore. I said that as a Christian I don't like it, but as a businessman, it may not be a bad thing."
"The Archbishop was horrified at my response. He was so shocked and said, 'Philip, how can you say that?' I then reflected on that. The Archbishop said that in the Bible it doesn't say expressly that gambling is a sin, but laying temptation and stumbling your fellowmen and 24/7 gambling, which is a temptation, is a sin." Philip realized that he was separating his faith from his business. In light of the fact that casinos prey on the poor and addicted he decided that he couldn't have anything to do with casinos.
How then does one go about building a Christian enterprise? Cultural transformation can take time, but the process is underway at FEO. I have participated in working with the FEO leadership team of 70 or so individuals at FEO; they are clearly engaged in the process. There is also the very positive aspect that employees can be motivated by a clear vision of the company to espouse a higher standard; this can contribute to the employees' own sense of personal meaning in the workplace.
One aspect of a Christian enterprise that FEO has identified is "grace." How can that be integrated into corporate culture? Philip noted that "Grace is something that is difficult for businesses to grapple with, especially in Singapore. We are very rule-based, we are very meritocratic, and everything is based on the rule of law. It becomes very transactional. Whereas grace is spirit-borne from the Lord, to erode that hardening of ourselves." To introduce grace is not easy. Staff, however, are encouraged to engage in "acts of grace."
Not all things go well and with 13,000 employees there can be cases where someone runs afoul of government regulations. Philip explained that the only option is to recognize the mistake and correct it as soon as possible. He stressed that FEO does not necessarily or exclusively hire Christians, which wouldn't be legal or practical in a multicultural society like Singapore. As a Christian enterprise, being inclusive means that all are welcome as long as they align themselves to FEO's values." Quite a few senior people in FEO are Christians and they have understood the cause /and our ministry.
One aspect of being a Christian enterprise is not to do things contrary to biblical standards. What about issues that straddle culture and belief systems? For example, it is quite common to have idols set up in restaurants which are thought by some to guarantee safety and good fortune. FEO has removed idols in their restaurants. Another example is that buildings and offices are often designed around principles of "feng shui," also known as Chinese geomancy, which claims to use energy forces to harmonize individuals with their surrounding environment. FEO views the use of feng shui as in conflict with it Christian principles and thus not followed.
In short, Philip through his actions was able to provide a great challenge to business leaders in the Oxford ELP as to how to practice their faith effectively in the marketplace. The Oxford ELP cohort was extremely impressed not only by his well-reasoned approach but also by his gracious demeanour. This was clearly an opportunity for the Oxford ELI cohort to learn about one person's approach to effective difference-making in business and in community.