NEWS RELEASE – VANCOUVER, CANADA – JUNE 18, 2018 – ELO is pleased to announce that Simon Pillar, a Founder and Managing Director of Pacific Equity Partners (PEP) (www.pep.com.au), will be participating in the Entrepreneurial Leaders Programme (ELP) (www.ELIOxford.com) as an Adjunct Instructor. The ELP, which runs from August 12th – 18th, is focused on helping Christian business leaders be more effective difference-makers in churches, businesses and society.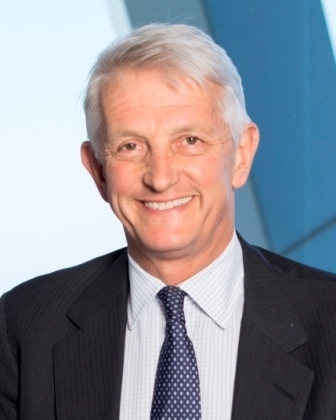 Simon has spent much of his working life in Australia, but is presently based in the UK. Simon will focus on the concept of the "gospel patron," which involves business people coming alongside those involved in ministry to assist with both financial and strategic resources. Throughout Christian history and up to the present day, great Christian initiatives have been advanced by a combination of effective ministry leaders supported by experienced business people.
Simon has a unique and exceptional background in business. PEP is the largest local private equity firm in Australia and New Zealand. Funds managed by PEP have made more than 26 operating company investments, and more than 90 bolt-on acquisitions. PEP V closed in September 2015 at the hard cap of A$2.1 billion. The firm has approximately A$3.5 billion in assets under management. It is the largest private equity fund manager in Australasia as measured by FUA. The background of the PEP principals in strategy and implementation combines with the industry knowledge and operational experience of portfolio management teams to deliver full potential at individual operating companies. Success is based on a partnership model comprising agreed objectives, share economics and mutual trust. The PEP Funds target investments in a wide range of industries including: industrial services, energy, consumer products, entertainment and 'big data'/financial services. A number of these businesses already have operations in Asia, and others are in the process of developing operations in the region. PEP is frequently recognised by the industry as a leader and has received many awards including Firm of the Year, Best LBO Deal of the Year and Private Equity Firm of the Year, and has been included in the list of Top 20 Consistent Performers Globally by Preqin. All mature PEP funds are currently in the top quartile. PEP is cited as a top performer in terms of performance consistency by the most recent Preqin Private Equity Report (www.preqin.com).
Prior to founding PEP, Simon was a Partner with Bain & Company and worked as a strategy consultant in the US, Singapore and Sydney. He started his working life as an engineer with The Royal Dutch/Shell Group in The Netherlands. Simon received a BSc (Eng) in Civil Engineering from the University of Bristol, and an MBA from the Wharton School where he was a Thouron Scholar.
Until relocating to England in 2013, Simon was the chairman of Gospel Patrons Society in Australia. GPS was established in 2000 to encourage business people to think strategically about supporting gospel ministry with their time and talents as well as financially. Simon was also a collaborator in the book Gospel Patrons – People Who Generosity Changed The World, and with the ministry that has emerged from that www.gospelpatrons.org.