NEWS RELEASE – VANCOUVER, CANADA – JUNE 14, 2018 - Outstanding got, well, more outstanding! ELO is pleased to announce that John C. Lennox of Oxford (www.johnlennox.org) will be an Adjunct Instructor in the "Entrepreneurial Leaders Programme." John is inundated with speaking requests and is very selective in his commitments, so we are extremely grateful that he has decided to be part of the ELP and he will have the opportunity to interact with Christian business leaders who want to be more effective difference makers.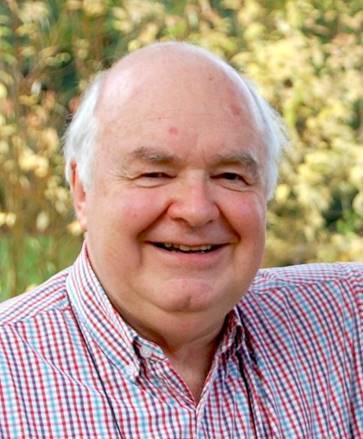 John is an Oxford professor and Christian apologist who has engaged around the world with the leading atheists of our day. He has taken a stand for his faith in a very public fashion, straddling the worlds of high-level mathematics and science with that of Christian apologetics and theology.
John is in great demand worldwide as a keynote speaker. Some of his debates have been watched over 250,000 times on YouTube. His experience debating with atheists in the former Iron Curtain countries (he speaks fluent Russian and German) prepared him well for dealing with the "New Atheists."
John is experienced is working with leading business people from around the world to share his insights on how to function effectively in a secular—even highly anti-Christian—society. One of his books is on Daniel and titled, Against the Flow.
John is Professor of Mathematics in the University of Oxford, Fellow in Mathematics and the Philosophy of Science, and Pastoral Advisor at Green Templeton College. He is also an adjunct lecturer at Wycliffe Hall, Oxford. He has lectured extensively in North America, Eastern and Western Europe on mathematics, the philosophy of science and the science-religion debate.
John has also taught at Saïd Business School at Oxford. He has been involved for a number of years with the Saïd Strategic Leadership Programme, conducting seminars on "Leadership and the Humanities" and "Spirituality and Leadership." He has also addressed many different business and professional groups, including from State Farm Insurance, MAN, IBM and SAB Miller.
John worked for many years in the Mathematics Institute at the University of Wales in Cardiff, which awarded him a DSc. He was a Senior Alexander Von Humboldt Fellow at the Universities of Wuerzburg and Freiburg in Germany. He has written over 70 published mathematical papers and is also the co-author of two research level texts in algebra in the Oxford Mathematical Monographs series.
John has written extensively on the interface between science, philosophy and theology and recent titles include: Gunning for God, God and Stephen Hawking, and God's Undertaker: Has Science Buried God? In the past four years, he has also been involved in high-profile public debates with Richard Dawkins, Christopher Hitchens and Peter Singer.
He has written other books, focused on biblical themes. One of his recent books is titled, Against the Flow: The Inspiration of Daniel in an Age of Relativism. This book and its theme clearly have relevance for John's own life and experience—and for other Christians who are making a difference in mainstream society.
In terms of education, John obtained an MA, MMath and PhD as a Senior Scholar at Emmanuel College, University of Cambridge. He has a DSc from the University of Wales in Cardiff, a DPhil from Oxford University and an MA in Bioethics from the University of Surrey.
John's session in the ELP will focus on how to be a difference maker in the public square. He will draw on his varied experiences: debating with atheists and handling criticism and even ridicule; having a presence in the public square; not fearing loss of reputation and credibility for identifying with a Christian position; going against the flow; and striving to make a difference. He will discuss his own personal journey, including his interaction with atheists in the Cold War Era.