Post-Event Report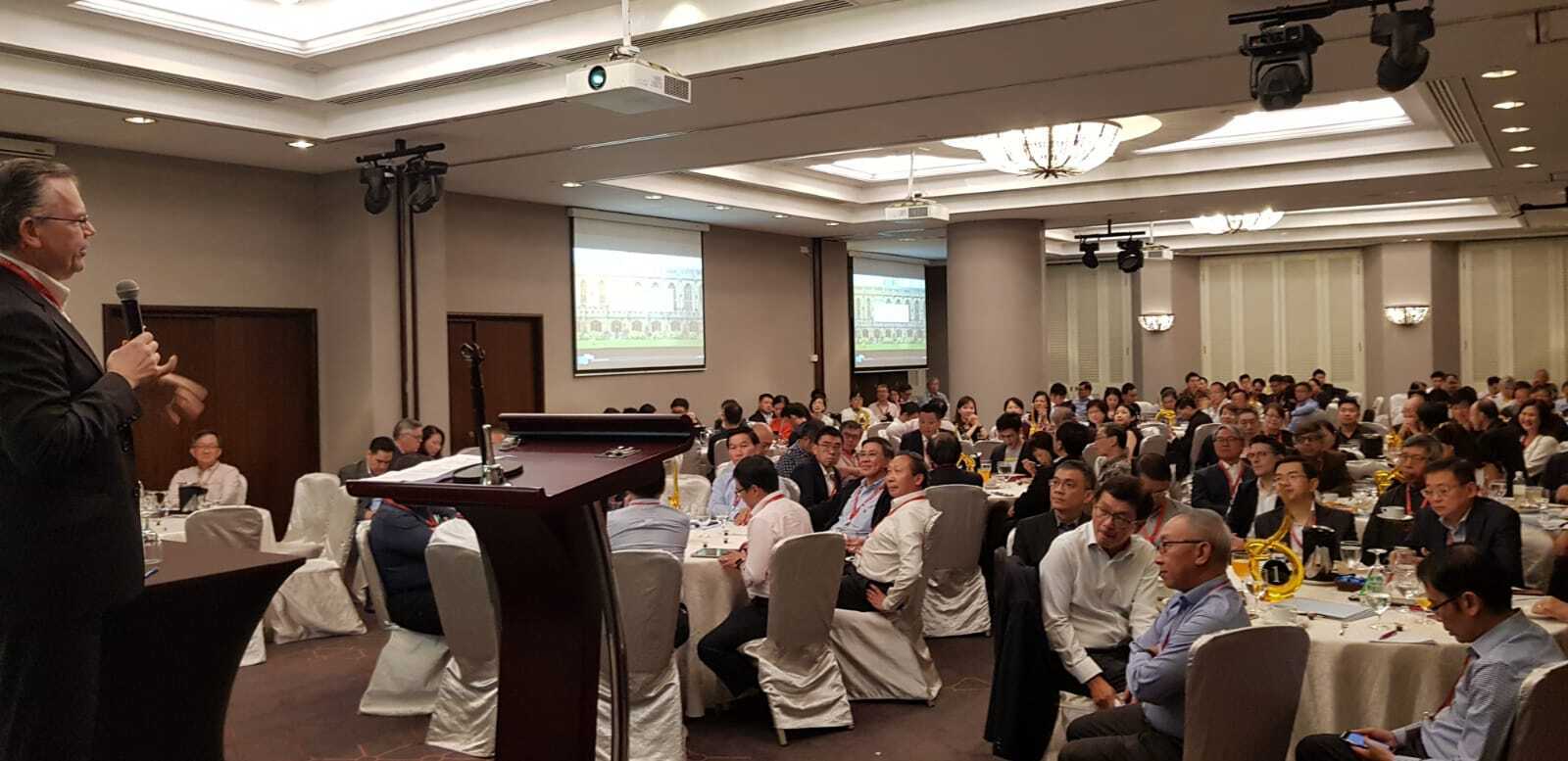 "Fantastic!" "The speakers were "very insightful." "Great reminders and encouragement." "I would recommend this event because Christian leaders need to meet and learn from one another."
The first Annual ELO Forum in Singapore on June 25th was a resounding success in front of a packed house! How do we define success at ELO? The purpose of ELO is to connect, equip and celebrate Christian marketplace and entrepreneurial leaders. A crowded ballroom heard a range of speakers, hailing from Canada, the US, Indonesia, Malaysia and Singapore. Attendees were from Singapore, throughout the region and as far away as Korea.
The Forum succeeded in connecting marketplace leaders. Many attendees commented on how it was encouraging to hear stories from leaders in various segments of society, such as government, law, and business. The equipping was fulfilled through a combination of presenters sharing their personal journeys but also solid biblical instruction and insight from contributors such as Rev. Edmund Chan. Lastly, there was a strong element of celebrating the role of business leaders in the marketplace—to hear their stories, which are not told elsewhere, and to rejoice in how God is at work!
Attendees commented on the humility of presenters and their willingness to share about the ups and downs of the marketplace. This was balanced by a sense of humour throughout, with many moments of laughter erupting in the hall.
The first panel on "Lessons in Marketplace Leadership" was moderated by Kevin Sutantyo, Partner, Sovereign's Capital, Jakarta, and included Tan Chin Hwee, CEO, Trafigura Asia; Ang Wei-Neng, CEO, Comfort Delgro Taxi & MP; Mildred Tan, Chairman of National Volunteer & Philanthropy Centre; and Choi Shing-Kwok, Director, ISEAS-Yusof Ishak Institute
The afternoon keynote was delivered by the Hon. Gregory Slayton, Chairman, Slayton Capital and Founder/Chairman Fellowship of Fathers Foundation. He spoke eloquently and impactfully on "Leadership in Destiny: How you can be a great leader at home, at work, and your community."
The second panel on "Lessons in Marketplace Leadership" was moderated by Gregory Vijayendran, Senior Counsel, Rajah Tann & President, Lawyers Christian Fellowship. The panelists included: Lynette Leong, CEO, Capitaland Commercial; Jeffrey Goh, CEO, NETS; Danny Koh, Managing Director, Tower Capital Asia; Dr Tan Lai-Yong, Director, Outreach and Community Engagement, College of Alice and Peter Tan NUS; and Millie Chan, Principal, Legacy 127 Consulting.
There was great feedback on the Forum. Mrs. Constance Peck, Constance Peck Pte. Ltd. noted that "the individual's dedication and commitment to Christ of each of the speakers. It is inspiring. Sharing on their part is spontaneous and authentic. I like their candor." Wilfred Tan, Check Point, commented that "Revd Chan's message was particularly encouraging and thought provoking, but yet very much relevant for Christian leaders."
ONG Sze Yee Royston, Thales Solutions Asia Pte Ltd. explained that they were "blessed by Dr. Jeffrey Jaensubhakij being open, honest and humbled by his failings. He truly appreciates the importance of family, protected time and balance between grace and truth." One person commented that "Gregory Slayton and Rev Edmund Chan deserve special mention because they were especially engaging and able to incorporate humour well for the audience's learning benefit."
Attendees referred to various take-aways from the Forum. Some of these were:
"Simplify life. Clarify my life goals in line with God."
"To learn to pause and reflect on God's calling in our marketplace rather than simply running the race for ourselves."
"The importance of soul care for effective leadership."
LAI Junxu, Omnimed Healthcare Holdings noted, "The importance of taking care of one's roots that are the foundation of a company." Bryan Zhao, Harvest Accounting Pte. Ltd. commented that, "Restedness and being centered on God. Good stewardship of your calling to business."
The ELO Forum was organized with local collaborator, Dr. Bill Foo, Chairman, Tung Lok Group, and a well-known investment banker with deep roots in Singapore and southeast Asia. The Forum was moderated by both Dr. Richard (Rick) J. Goossen and Dr. Bill Foo. As with all ELO Forums, there was considerable interaction with attendees through Q&A session with speakers and panelists.
The ELO Forum in Singapore was a strategic initiative for ELO in that sense that this foray into Asia continues to lay the foundation for a completely unique network of Christian business leaders around the world. In a global world, with people travelling and working in various countries; the ELO Forums are a way for Christian business leaders to learn from one another and share best practices on a global scale.
Dr. Goossen commented that "the first Forum in Singapore exceeded our expectations. A packed house was able to get a flavour of ELO events, the pursuit of excellence and the desire for large impact in the marketplace. People were equipped, connected, and inspired. New connections were made and seeds of relationships were started. The Forum was a unifying factor, bring in leaders from the spectrum of the Christian community. There is no other event like the ELO Forum in Singapore—this is a great foundation to build upon for next year!"