Introduction

---
ELO hosted its first-ever online forums! We featured 17 speakers (from the US, Canada, UK, AUS, SNG & Hong Kong), for an audience in Canada and around the world, and received great feedback.
Attendees got to meet over 20 people, connect with familiar faces, meet new like-minded individuals and learn from Christian entrepreneurial and marketplace leaders from around the world.
Check out the recaps for each event>>
WINNIPEG/ November 9th, 2020
VANCOUVER/ November 16th, 2020
TORONTO/ November 23rd, 2020
The ELO Forums Online 2020 focussed on how to "re-think" our present circumstances with six themes highlighted in a two-part blog series: 6 Ways to "Re-Think" Now: Part I & Part II.
---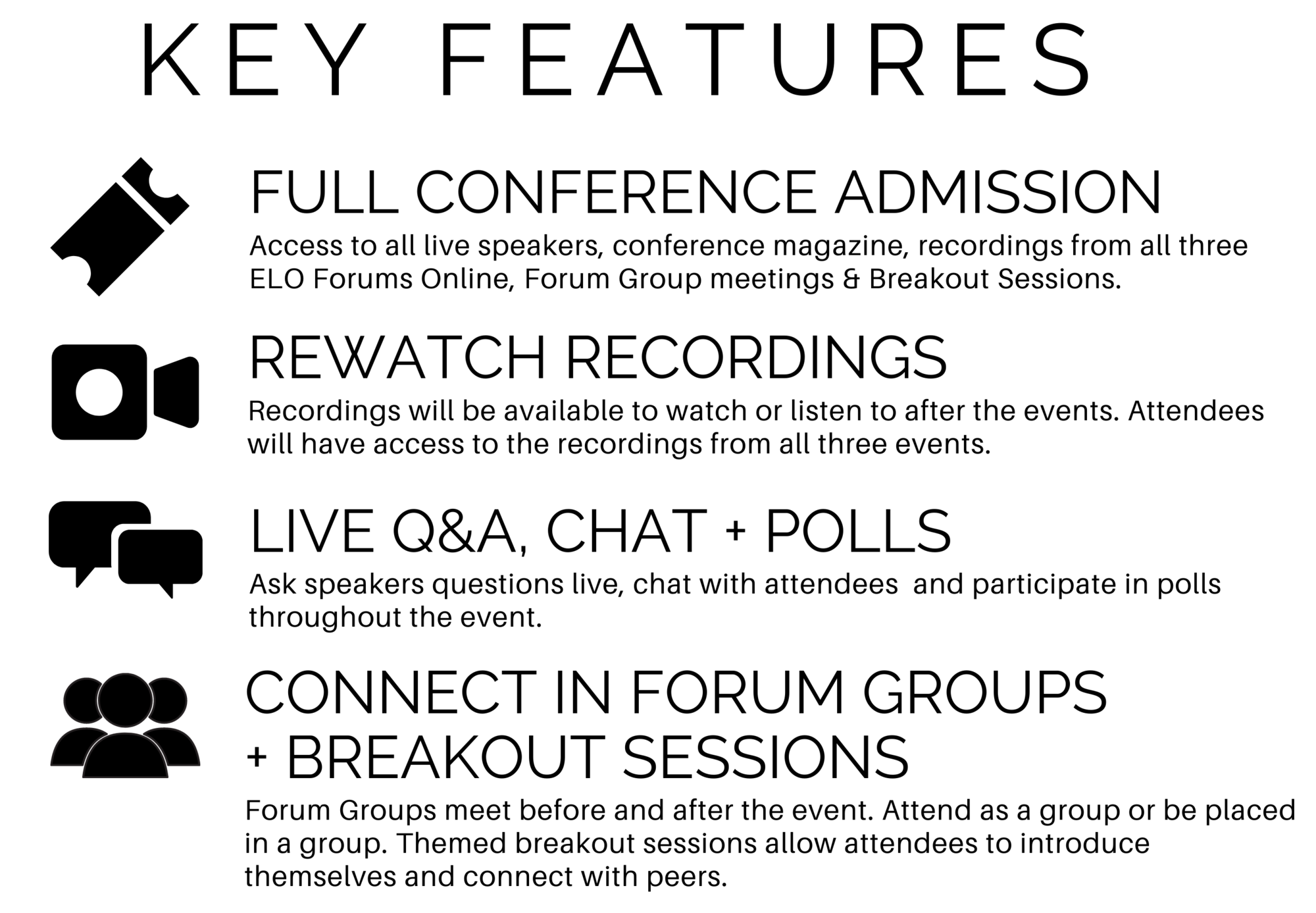 ---
The ELO Forums are focused on equipping Christian marketplace and entrepreneurial leaders to have a greater impact in the marketplace. The ELO Forums are for Christian leaders—from teachers to managers to entrepreneurs—who want to apply their faith at work. Innovation is at the heart of entrepreneurship: doing something new, different and creative. An entrepreneurial leader can innovate and turn an idea into action.
Entrepreneurs are leaders—they are people of influence. They can influence all they touch, in all dimensions of life. A Christian value system provides a foundation and focus for entrepreneurial initiative. You either are an entrepreneurial leader or can become one—you can be creative, action-oriented and expand your sphere of influence. How do you do so?
That's what the ELO Forums are about. ELO delivers the leading events of their kind, with a unique focus on Christian-based entrepreneurial leadership.
---
NATIONAL GOLD SPONSOR
---

---