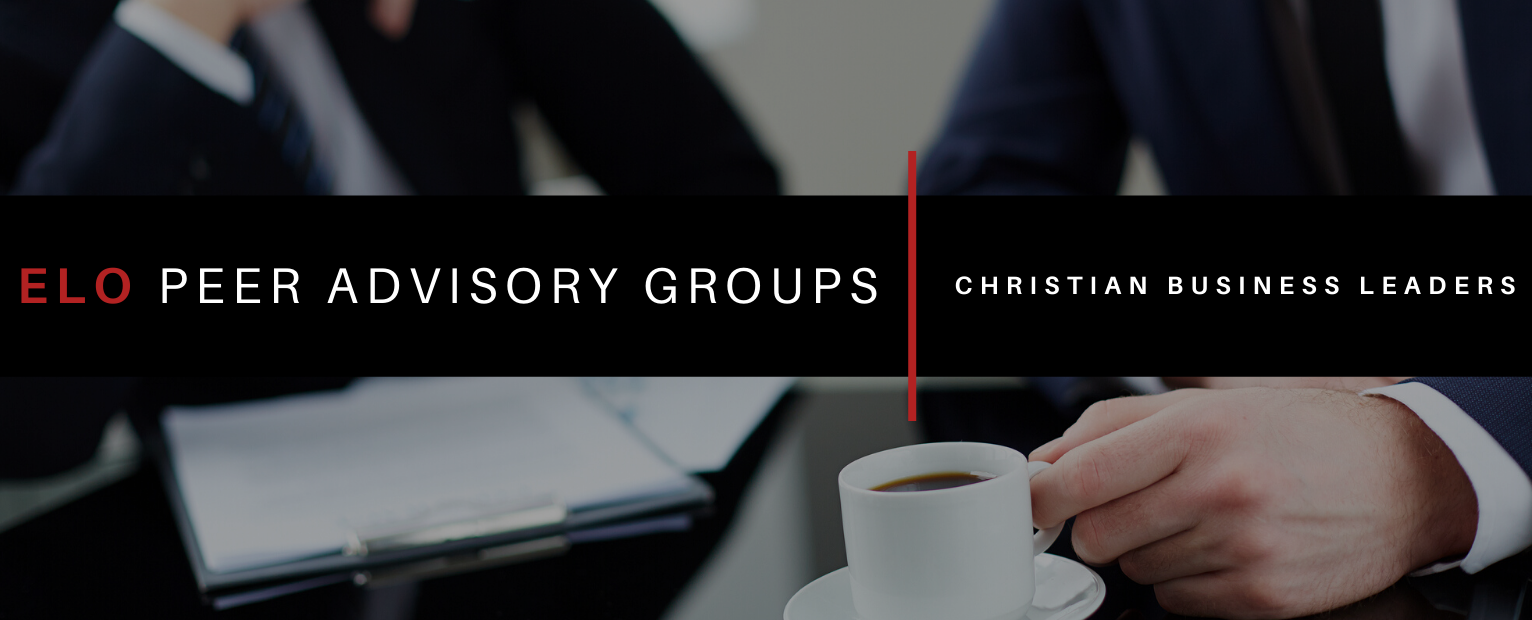 ELO is pleased to announce that it is launching a new, technology-driven model of peer advisory groups for Christian business leaders.
After 100s of interviews and meetings over the past 15 years, Rick Goossen has discovered that Christian business leaders often feel like no one understands them, they feel alone and isolated, they are not affirmed in their calling, they wish they could access affordable coaching, they want world-class resources and they want the in-person gatherings! The solution?
ELO's unique technology-driven model has many inherent advantages over the traditional model. The new model allows more efficient online meetings, supplemented by in-person gatherings. This allows the Chair, expert presenters, and members to come from a broader regional area. There is also an opportunity for a better fit among a bigger pool of peers and chairs. There are distinct benefits to a Christian peer advisory group: it helps to develop the cornerstone of calling, provides deeper level peer interaction, helps develop an ethical leadership framework, and facilitates a desire for making a Kingdom difference. For further information click on the photo to view the introductory brochure>>
ELO is committed to delivering the highest quality, greatest value, most time effective, globally-oriented peer advisory group for Christian business leaders.
---
The first intake of members will be open until September 15th, 2020. To ensure that you are part of the first cohort, please submit a Request for Information Form to begin the application process or email:
Tessa Needham,
Programs & Events Manager
ELO Network
E: Tessa@ELONetwork.org
T: 604-782-8330