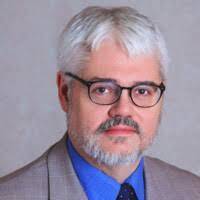 NEWS RELEASE – TORONTO, CANADA - ELO is pleased to announce that Jerry Bowyer, economic advisor, author and broadcast personality, Pittsburgh, PA, will be a presenter at the ELO Forum in Toronto on November 23rd, 2020! Jerry will be speaking on the topic of his upcoming book, The Maker Versus the Takers: What Jesus Really Said About Social Justice and Economics (Fall, 2020).
Jerry Bowyer has compiled an impressive record as a leading thinker in finance and economics. He worked as an auditor and a tax consultant with Arthur Anderson, Federated Investors, and consulted in various privatization efforts for Allegheny County, Pennsylvania. He founded the influential economic think tank, the Allegheny Institute, and has lectured extensively to university, businesses and civic groups.
He has been a member of three investment committees, among which is Benchmark Financial, Pittsburgh's largest financial services firm. Jerry is a regular commentator on Fox Business News and Fox News and was a www.Forbes.com columnist. He was formerly a CNBC Contributor, has guest-hosted "The Kudlow Report", and has written for www.CNBC.com, National Review Online, The Wall Street Journal as well as many other publications. He is the author of The Bush Boom and more recently The Free Market Capitalist's Survival Guide, published by Harper Collins. Jerry is the Chairman of Bowyer Media, which produces the television program Pennsylvania Newsmakers and various programs on 1360 am (WMNY) Pittsburgh's Business Talk Radio.
Jerry consulted extensively with the George W. Bush White House on matters pertaining to economics. He has been quoted in the New York Times, The Wall Street Journal, Forbes Magazine, The International Herald Tribune and various local newspapers. He has been a contributing editor of National Review Online, The New York Sun and Townhall Magazine. Jerry has hosted daily radio and TV programs and was one of the founding members of WQED's On-Q Friday Roundtable. He has guest-hosted the Bill Bennett radio program as well as radio programs in Chicago, Dallas and Los Angeles.
Jerry is a Lay Eucharistic Minister in the Episcopal Church and lives in Pennsylvania with his wife, Susan, and the youngest five of their seven children. He has been a regular and popular presenter at the annual Kingdom Advisors Conference.
Jerry's presentation, as with his book, is for people who really want to know what Jesus said about economics. As Jerry explains in his upcoming book, "It may seem too obvious to mention that in order to have a Christian view of economics, we need to study what Jesus said about it, but unfortunately a great deal of the Christian commentary on economics is based on ideas which have been brought to the Gospel texts, rather than drawn out of them."
Jerry further explains: "…we must really want to know what He [Jesus] taught and to follow Him wherever He leads….What emerged from that process amazed me with its clarity. But what struck me more powerfully was the way that over and over, in hundreds of ways, the details of the Biblical texts confirmed what I was seeing."
"What I saw was a Jesus who was very, very concerned about economic exploitation, but whose economic denunciations were not broad, to-whom-it-may-concern condemnations of all wealth. Instead, He directed his denunciations in very specific geographical and socio-economic ways, aiming his barbs at the exploitative members of the ruling class."
Jerry states an important nuance: "What you will see is Jesus confronted the takers of wealth, not the makers of it. He did this with such vigour and clarity, the ruling class who lived and worked in that nation's capital saw him as a threat to their system of economic extraction. That's why they instigated his judicial execution by the Roman state. Elites failed to heed Jesus's warnings about the ways in which the capital city and its ruling political/religious elite were courting disaster, and eventually, the economic problems Jesus warned about would lead to an economic collapse, and the destruction of the capital city, Jerusalem."
In short, Jerry has a well-researched and unique perspective on Jesus and economics that an audience rarely, if every hears—and he will be delivering those insights on November 23rd, 2020 at the ELO Forum in Toronto.