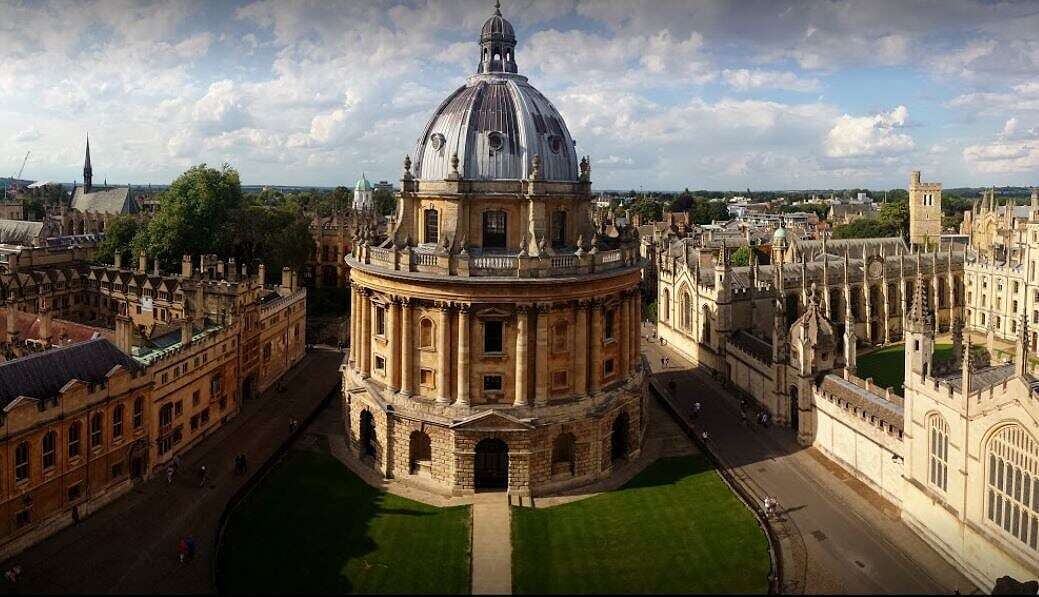 Marketplace and entrepreneurial leaders from around the world will come together for the third annual Entrepreneurial Leadership Programme (ELP) to be held in collaboration with Wycliffe Hall, University of Oxford from August 16th – 22nd, 2020. N.T. Wright, the renowned theologian, is an adjunct instructor in the ELP this year and will be contributing to a life-impacting experience for the cohort.
N.T. Wright will be addressing the call of "Gospel leadership for today's world." His focus will not be exegesis, but rather using biblical truths to address the crisis of leadership in today's world. Christian leaders, in church and in business, are desperately needed to positively impact our culture.
N.T. Wright's perspective is that in the Western world there are multiple overlapping crises that reflect a lack of narrative. The Western world does not have an overarching story—or narrative—to guide us through the present morass of various crises. The big story of the myth of Western progress has let us down and there is no replacement.
He argues that in this context, it won't do for Christians to simply be a bit more Christian. According to N.T. Wright, we must think afresh about the Kingdom of God. He states that we must go back to the Bible not simply for small-scale adjustments and improvements to what we already do, but first for a big-picture reappraisal of the tasks of the Kingdom and then for some detail on how that might work out.
N.T. Wright spoke at the Fulcrum Symposium at Lambeth Place on October 23, 2018. A fulcrum is an Anglican group in the UK focused on "renewing the evangelical centre." He insisted on "the gospel as public truth"—in other words, it's not a private matter. He stated at Fulcrum that, "If we [Anglicans in the UK] are going to address the big issues of our time,….we have to understand the tectonic plates of worldviews that have been grinding together and producing our socio-cultural and political earthquakes." He noted more generally that many evangelicals focus on saving souls and that many in our culture think Christians are about that. If we step outside then, into public affairs, we are told to go back to our prayers. N.T. Wright responds, "But we who believe in scriptural authority, and in the kingdom-bringing death and resurrection of Jesus, cannot rest content there."
N.T. Wright's approach to gospel leadership for today's world is articulated in his book, God in Public: How the Bible speaks truth to power today (London: SPCK, 2016). We should "do God in public." How? There are many examples. N.T. Wright says that while it is rarely reported, it is being done: "Something like three quarters of all those who do volunteer work in the hundreds of organizations that enable British society to flourish do so from a more or less explicit base of faith." [11]
N.T. Wright notes that In tomorrow's world we need "the voices of those who are doing God in public, who have thought through the issues of the day in the light of the gospel of Jesus, and who can address them, like Paul, with courage and compelling wisdom."[12] Religion is perceived by many as an outdated, dangerous noise on the surface of a culture, and that for practical purposes, whether good or ill, it is best to ignore it.
N.T. Wright explains that "My suggestion here is that it is time to turn the page, to start a new chapter, to sketch a different and more integrated worldview and to live from within it. The idea of a 'secular' society, with 'religion' either privatized or marginalized, simply won't do."[145] We need to articulate and live by "a worldview in which faith and public life are appropriately integrated." [145]
Further, he states that "….integration, I believe, should be our new goal, our contemporary telos." [146] N.T. Wright highlights that "It takes courage to pursue this agenda because there are plenty of people around, including those with media platforms, and many in politics, for whom any attempt to re-integrate faith and public life is anathema." [146]
He cautions that "It is assumed that religion in general and Christianity, in particular, is out of date, disproved, bad for your health, the cause of many great evils….Thus, whenever the church tries to say anything today in the public square, loud voices are raised to tell it to shut up." [152]
Christians are to do good works to all people (Galatians 6:10), rather than society's view that the place of the Christian faith is to impose standards on everyone else. [161] N.T. Wright comments that "It is telling that, in the early centuries of church history, the Christian bishops gained a reputation in the wider world for being the champions of the poor." [163]
He adds, "But speak up, and speak out, we must, because we have not only the clear instruction of Jesus himself but the clear promise that this is how he will exercise his sovereignty; this is now he will make his kingdom a reality." [164] A theme of the Oxford ELP since inception has been to equip and embolden Christian leaders to be greater difference-makers.
N.T. Wright's challenge for believers: "You are the light of the world, said Jesus. You are the salt of the earth. He was announcing a programme yet to be completed. He was inviting his hearers, then and now, to join him in making it happened. This is what it looks like when Christian faith is doing its job within the public life of today's and tomorrow's world." [166-7]. Interestingly, a theme of chapel devotions the past couple of years at the Oxford ELP has been the concept of salt and light.
N.T. Wright concludes God in Public as follows: "The story of the Gospels is of Jesus' life and death and calling everyone to share his life and to live under his ascended lordship. Our prayer is that the church and its people witness this truth to the world and "that those who find themselves grasped by the message and love of Jesus may hear that summons, and by his Spirit play their parts, whatever they are, in the work Jesus has for his people in these difficult and dangerous days." [180]
The Oxford ELP cohort in August 2020 will have the opportunity to delve into more details and engage in Q & A with respect to the gospel leadership required for today's world. The quality of the cohort, the atmosphere of Oxford, the curricular focus and the quality of instruction will surely lead to a life-impacting experience. There is no better place that the Oxford ELP to join a community of world-changing difference-makers.