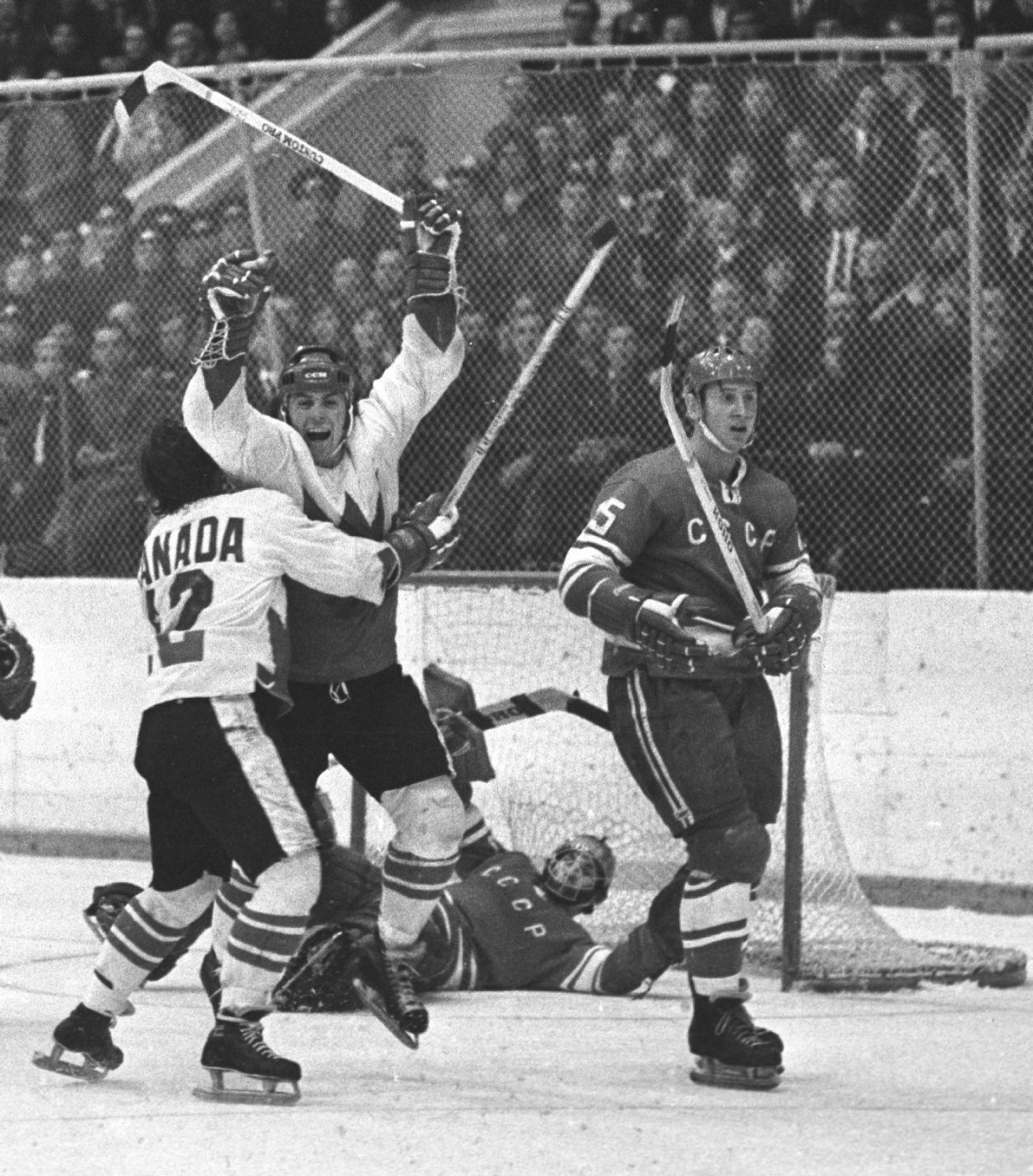 NEWS RELEASE – TORONTO, CANADA – ELO is pleased to announce that Paul Henderson, a Canadian hockey legend, is the recipient of the "Entrepreneurial Leaders Award," to be presented on November 25th, 2019 at the ELO Forum in Toronto.
Paul began his hockey career in Lucknow, Ontario. After winning the Memorial Cup in 1962 with the Hamilton Red Wings, he moved to the NHL. Paul played 18 years of professional hockey with the Detroit Red Wings, Toronto Maple Leafs and Atlanta Flames.
Paul is best known for his pivotal role in the 1972 Canada-USSR Series, when Canada needed a victory in each of the last three games to win the series. Amazingly, Paul scored the winning goal in each of the three games. His winning goal in the last game is regarded as one of the greatest sports moments in the last century, and Team Canada '72 was voted the Team of the Century by the Hockey Hall of Fame.
Paul has been honoured by Canada's Sports Hall of Fame on two occasions: he was first inducted as an individual in 1995, and again ten years later along with his 1972 teammates. The Summit Series team has also been honoured with a star on Canada's Walk of Fame. Henderson has been inducted into the Ontario Sports Hall of Fame (1997), the International Ice Hockey Federation Hall of Fame (2013) and has been honoured by Hockey Canada with the Order of Hockey in Canada as part of its 2013 class. He was named a Member of the Order of Canada in December 2012 in recognition of "his engagement in support of a range of social and charitable causes" along with his achievements on the ice. In 2014, he was named to the Order of Ontario.
Paul has not only succeeded on the ice, but also in the lives of literally thousands of individuals. Paul currently serves with LeaderImpact where he has been developing people for leadership since 1984. His full-time ministry involvement has lasted twice as long as his professional hockey career. He refers to himself as an exhorter and an encourager. He wants to encourage people to go deep and finish strong. He has been an inspiration for many marketplace leaders.
He holds two honorary doctor of divinity degrees. Paul has co-authored several books, including How Hockey Explains Canada and his autobiography, The Goal of my Life: A Memoir. As a motivational speaker, Paul has addressed many of Canada's major corporations. Together with his wife, Eleanor, they frequently speak at marriage conferences. Paul and Eleanor have three married daughters and seven grandchildren. Paul is an avid reader and loves golf and tennis.
The purpose of the ELO Entrepreneurial Leaders Award is to recognize the track record of a person(s) who can serve as an inspiration to others to pursue Christian entrepreneurial leadership.
Exemplifies the qualities of entrepreneurial leadership that are embedded in a Christian worldview

International stature with significant influence Long-term influence in their chosen profession, whether directly or indirectly related to Christian ministry
Community involvement, whether church, para-church or philanthropic activities
Outstanding reputation for integrity in terms of living out faith
The person must be a role model to inspire other marketplace and entrepreneurial leaders o greater heights of significance
Paul meets all the criteria to receive the Entrepreneurial Leaders Award.