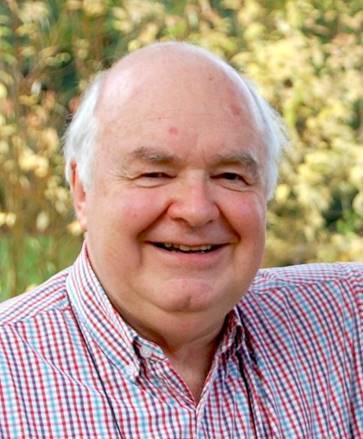 OXFORD, ENGLAND
Few instructors can keep a cohort of high-level marketplace and entrepreneurial leaders captivated for two half-day sessions. But, then, not many people have the varied experiences of having sat in on a CS Lewis lecture, debated Richard Dawkins and other leading "New Atheists" and having been viewed on YouTube over one million times. That's John Lennox, with all his charm, wit and self-deprecating manner.
Lennox was again one of our guest instructors in the Entrepreneurial Leaders Programme offered by ELO in collaboration with Wycliffe Hall, University of Oxford, from August 11th – 19th.
His complete background is available at www.johnlennox.org, but, to sum up some key points, his degrees include MA, MMath, MA(Bioethics), DPhil, Ph.D. and DSc and his titles are Emeritus Professor of Mathematics, University of Oxford, Emeritus Fellow in Mathematics and Philosophy of Science, Green Templeton College and Associate Fellow of the Said Business School.
He is author of numerous books, which indicate the focus of his endeavours: Gunning for God: Why the New Atheists are Missing the Target, God's Undertaker: Has Science Buried God?, God and Stephen Hawking: Whose Design Is it Anyway? and Against the Flow: Daniel in an Age of Relativism.
The general theme of Lennox's instruction was how to be an effective difference-maker by impacting individuals through strategic engagement. He discussed how to present a differing viewpoint without being disagreeable. It is not about making people feel uncomfortable but rather presenting a new perspective for them to consider.
The cohort was unanimous in their praise of his two sessions. One participant said: "Fun and challenging. The guy is amazing!" Another stated, "Loved his presentation style of telling stories. Great insights into how we can converse with those that have a secular worldview and how better to engage the world we live in. Faith is not blind!" Lastly, another participant said, "I loved this man. I feel we may at some point feel like he did regarding hearing C S Lewis in being privileged to sit in class and have him lead us. I so appreciate his fatherly advice on simple things like how to start Godly conversations."
Lennox is sometimes referred to as an "apologist," but that is not a term he prefers. It seems to imply that someone is "apologizing" for something. Instead, he is prepared to engage in dialogue. He takes the approach of recognizing that everyone has a worldview and a measure of faith, including scientists.
Lennox talked about the false divide between science and faith as if faith was based on a lack of reason. The reality is that everyone has faith—he states simply that everyone needs to identify the nature of their faith. Science has answers to scientific questions ("the how?")—but not with respect to matters dealing with "the why?" Scientists have faith that they can answer all of life's questions.
Lennox is a good example of someone standing firm for their convictions and taking a public stand. Even at 75, he is engaging in debates, most recently on February 2nd at the University of Southampton with Peter Atkins, professor of chemistry at Oxford.
He has a storehouse of experiences to draw upon. One of his stories from his early university days at Cambridge was attending a lecture by CS Lewis in late 1962. Lewis passed away the following year. Lennox describes how Lewis began speaking the moment he entered from the back of the room and continued while taking off his scarf and jacket and when finished he uttered his last word as he exited.
Lennox talked about his debates with various atheists such as Richard Dawkins, Chris Hitchens and Peter Singer in venues around the world. He is indeed on the front line of the new atheism which has sprung from Oxford. Interestingly, he pointed out that it is not simply a matter of winning a debate, but rather speaking to the wider audience which views the debates and conveying his position in a winsome manner. Coming across in a strident, combative manner may make for good theatre, but it may not help in the big picture.
Lennox discussed the nature of ethical reasoning systems and concepts of right and wrong and how that impacts business people. He took the class through a discussion time with two of Plato's writings called "The Allegory of the Cave" and "The Ring of Gyges." He uses this same approach with his business school students. He gets the students to read Plato and then solicits their input on the meaning of the readings. The intent is to have the class dig deep on the meaning and interpretation of the readings.
The ELP was a rare opportunity to spend time with John Lennox in a small cohort gathering. As often happens, the experience with a person is not only their content but their overall demeanour. Lennox is a genuinely humble person, self-deprecating and has a great sense of humour. As is a common trait with accomplished people, he doesn't talk about his long list of accomplishments and credentials. Personal facts arise in conversation as and when they are relevant to a point he is making. He doesn't bring his books to sell. Instead, we find the copies we can from local sources and they sell out to the cohort immediately.
Lennox has pursued his calling for over 50 years by way of spreading the Christian message. He is finishing strong—seemingly gaining momentum—and continuing with public debates, writing books and impacting countless people. He is making a difference and inspiring others to do so not only by the contents of his writing and speaking but also by way of his character.