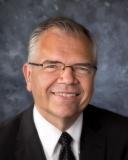 VANCOUVER, BC - MAY 27, 2019 – Entrepreneurial Leaders Organization (ELO) is pleased to announce that Dr. Richard (Rick) J. Goossen has joined Nicola Wealth (www.nicolawealth.com), the fastest-growing independent wealth management firm in Canada.
Nicola Wealth, with offices in Vancouver, Richmond, Kelowna and Toronto, provides comprehensive financial advice to affluent families, foundations and institutions across Canada. Nicola Wealth has doubled in size over the last three years, manages $6.4 billion and has over 180 employees. The firm has a 99% client retention rate and four of five new clients come through referrals. Nicola has won a slew of industry awards (entrepreneur of the year for John Nicola, the founder; best managed; most admired, etc.).
Dr. Goossen's focus at Nicola Wealth will be business development and to be a liaison to the extensive resources of Nicola Wealth. He has one of Canada's largest networks of high net worth entrepreneurs and family / business owners built over decades of client work, collaboration, research, lecturing and volunteering.
Dr. Goossen noted that, "I am excited to be able to introduce my network to the services of a firm that reflects the pursuit of excellence. Nicola has over 25 years' of success in serving high net worth individuals very well. They have a great team and I am looking forward to contributing to their future growth."
In parallel to his role at Nicola Wealth, Dr. Goossen will continue to provide oversight to ELO Group. The "ELO Forums" and "ELO Oxford" will continue to grow; there is a great team in place to assist. Dr. Goossen will also continue his consulting practice through "ELO Counsel," taking on selective assignments in the areas of transition, governance and strategy for entrepreneurs and family business owners.
CONTACT INFORMATION: Dr. Goossen can be reached at: E: rgoossen@nicolawealth.com; T: 604-235-5251