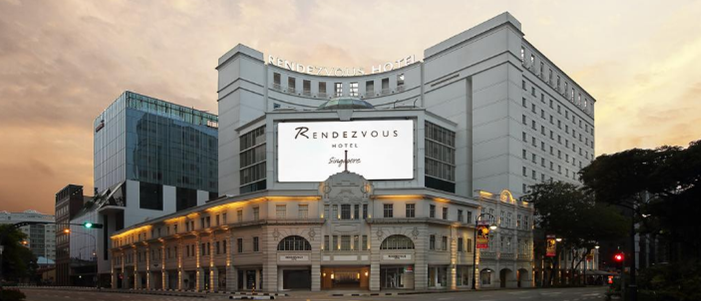 ELO is pleased to announce that it will be holding its first annual ELO Forum Singapore on June 25th! This will be a unique, high-level gathering for Christian marketplace leaders in southeast Asia. Dr. Rick Goossen, Chairman and Founder of ELO Network and Dr. Bill Foo are Joint Chairs. Dr. Foo is a well-known and well-connected Christian marketplace leader in Singapore. Dr. Foo was also an instructor last year in the Entrepreneurial Leaders Programme offered by ELO in collaboration with Wycliffe Hall, University of Oxford (www.ELOOxford.com). The purpose of the ELO Network, which is to connect, equip and celebrate Christian marketplace and entrepreneurial leaders, has a long track record of excellence in executive education. A primary means to achieve this purpose is through "ELO Forums," which are annual events that bring together great speakers and marketplace leaders. ELO has held over 50 events since 2005 in Vancouver, Winnipeg, Toronto and Hong Kong, Why have an event? Dr. Goossen stated, "We have found that the ELO Forums are completely unique and distinct from other marketplace offerings and provide an important impetus for innovative and entrepreneurial, divinely-inspired difference-making." The ELO Forum presents experts in their respective fields with a unique format of Q & A and interaction with the attendees (thus it is called a "Forum"). The ELO Forum in Singapore will include the following panelists and presenters:


Wei-Neng ANG, CEO, Comfort Delgro Taxi & Member of Parliament
Rev. Edmund CHAN, Leadership Mentor of Covenant Evangelical Free Church & Founder Global Alliance
Millie CHAN, Principal, Legacy 127
Shing Kwok CHOI, Director, ISEAS-Yusof Ishak Institute
Dr. Andrew GOH, editor of Impact magazine and chair of the Singapore Advisory Council of World Vision International
Jeffrey GOH, CEO, NETS Group
Dr. Jeffrey JAENSUBHAKJI, Group Chief Investment Officer & Board Director, GIC
Danny KOH, Chief Executive Officer Tower Capital Asia
Lynette LEONG, CEO, Capitaland Commercial
Dato Edward ONG, President, OCK Group
TAN Chin Hwee, CEO, Trafigura Asia Pacific
Dr. TAN Lai-Yong, Director of Outreach and Community Engagement, College of Alice and Peter Tan at the National University of Singapore
Mildred TAN, Chairperson, Public Service Division's International Advisory Panel (Prime Minister's Office) and Member of the Charity Council
Patrick TAY, Assistant Secretary-General of NTUC and Member of Parliament of West Coast GRC
Gregory VIJAYENDRAN, Senior Counsel at Rajah & Tann LLP
For more information and to register for the ELO Forum in Singapore, CLICK HERE.