Partner Organizations
The Entrepreneurial Leaders Institute (ELI) is establishing a limited number of relationships with Partner Organizations in strategic centers around the world to source suitable candidates for its global cohort and to provide high-level adjunct instructors to supplement its core Oxford faculty. The Partner Organizations are a limited number of high-level, credible institutions that are values-compatible with the ELI and that have a track record of excellence.
Crowell School of Business, Biola University, La Mirada, CA, USA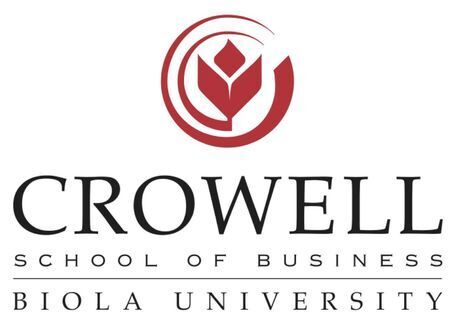 Biola University (www.biola.edu) is a Partner Organization with the ELI. Biola is a leading Christian university based in southern California, USA with a stellar reputation for both its business school and the university as a whole. The Crowell School of Business offers a range of business programs and has specific expertise in entrepreneurial studies. Dr. Gary Lindblad, Dean, Crowell School of Business, is familiar with the excellence delivered by ELO Group through its premier programmes and events for Christian marketplace leaders. Dr. Lindblad is enthusiastic about being a Partner Organization with ELI and noted that,
"I have known Dr. Rick Goossen and the work of ELO Group for five years, and I continue to be impressed and thankful for the Christ-centered business development experiences he brings to marketplace leaders. The Oxford ELP has proven its transformative value, and now we are thrilled to partner with Rick to make this world-class executive program available to our business community and network."
Biola will promote the ELP to its constituency of Christian business leaders. The ELP equips Christian marketplace and entrepreneurial leaders for more effective difference-making in their spheres of influence. The ELP is the premier course of its kind, based at one of the world's leading universities, attracting Christian business people from around the globe, and taught by world-class Oxford and international adjunct faculty.