Oxford Endorsements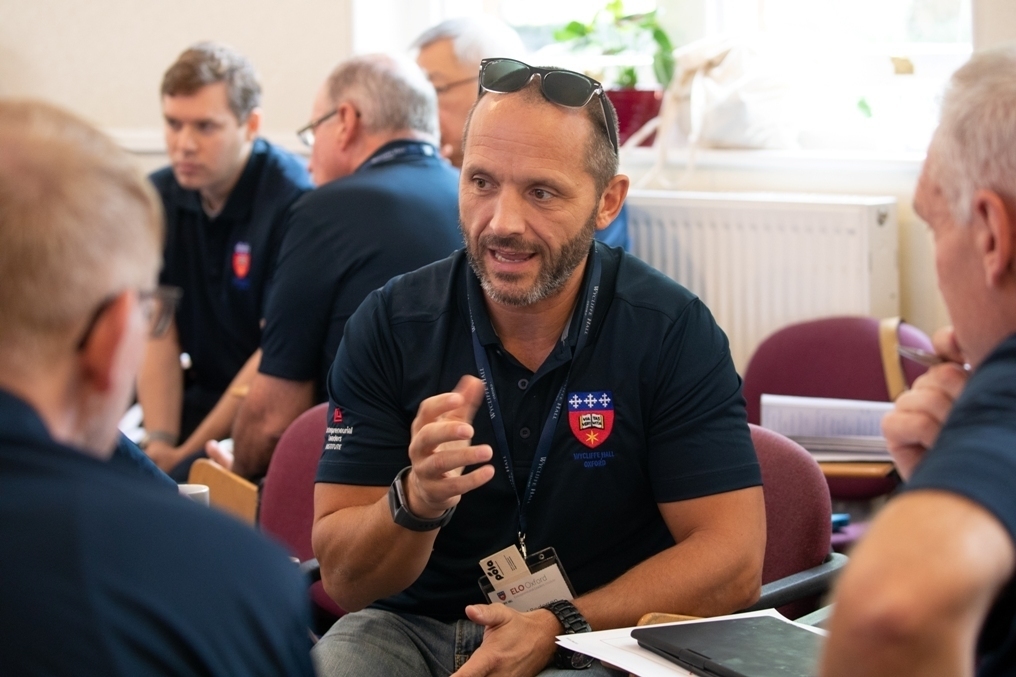 "Imgagine: a full week of classes taught by some of the finest thinkers and teachers on this planet in the most prestigious university in the world, Oxford University, all while learning and interacting with fellow Christian leaders. E.L.O. 2019 is for you. Your business will flourish and your life will change – all in one week! Do it!" - - Dr. Peter Legge, O.B.C., CSP, CPAE, HoF
"The ELO week at Oxford was a highlight of my year. In one week, I was challenged to live out my calling, made great new friends and renewed old ones, enjoyed an amazing historic learning
environment and had lots of fun." - David Brereton, Executive Chairman of the Board, TECSYS, Montreal, Quebec
"I would definitely recommend the ELP at Oxford to business leaders who are interested in a better understanding of how God is working in them in their workplace. It is inspiring to closely connect with such a group of high-level Christian entrepreneurs." – Glenn Hofland, President, John G. Hofland Ltd., Mississauga, Ontario

"I would highly recommend this event on two levels. First, of course, the presenters, and secondly the participants. Because we were a like-minded group (although we had a variety of opinions) this made for good discussions in our small groups." – Bernie Thiessen, President, Thiessen Real Estate Eventures, Chilliwack, B.C.

"The Entrepreneurial Leaders Programme is a once-in-a-lifetime opportunity. The setting and history of Oxford make it unique. The network of quality leaders and speakers that the ELO is connected to and with is remarkable – to have the calibre of speakers lined up in one week is remarkable. And, finally, I do not know of a location or period of time where I've experienced such an intense level of peer learning and mentoring – each participant could write their own book." – Hank de Jong, Executive Director, EduDeo, Hamilton, Ontario

"I will make recommendations—and already have." – Rob Wildeboer, Executive Chairman, Martinrea International Inc., Vaughan, Ontario

"I left ELP having grown and challenged. The interaction with world-class speakers and networking with colleagues who face similar challenges to me were both enriching." – Ralph Loewen, President and CEO, Itergy, Montreal, Quebec

"The Oxford ELP was a fantastic experience! I greatly enjoyed the opportunity to meet and learn from Christian business leaders from around the world. We were able to share with and encourage each other, and to do so in the setting of Oxford University." – Nathan Rooke, Owner/Advisory Board Member, Rooke Family Companies, Abbotsford, B.C.
"Overall a great programme. I will be recommending it to my contacts going forward." – Larry Dyck, Co-Founder, President & CEO, Decor Cabinets, Morden, Manitoba