Lorna Dueck, to Receive Entrepreneurial Leaders AwardRegister Now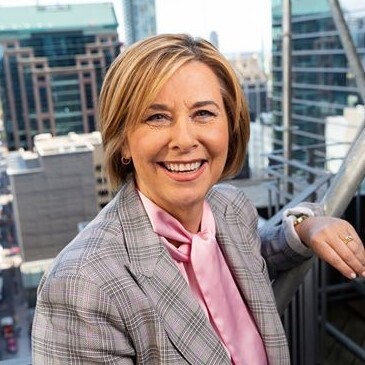 ELO is pleased to announce that Lorna Dueck, CEO, Crossroads Communications, will be the recipient of the "Entrepreneurial Leaders Award" to be presented at the 5th Annual ELO Forum in Winnipeg.
Dr. Richard J. Goossen, Chairman, ELO noted that "Lorna has been a highly credible, insightful and balanced Christian perspective in the Canadian media landscape for many years—she has had a tremendously positive influence within and beyond the Christian community. She is a very deserving recipient of this year's award."
The purpose of the Entrepreneurial Leader Award is to recognize the track record of a person who has been an impactful difference-maker over an extended period of time. The recipient is a person who has either founded or guided an organization and who can serve as an inspiration to others to pursue Christian entrepreneurial leadership. Past recipients have included Paul Henderson (Canadian hockey legend), John Maxwell (one of the world's top leadership experts) and Mark Burnett (one of Hollywood's top TV executives). Last year's recipient in Winnipeg was John Courtney who had guided Youth For Christ for 47 years.
The presentation of the Award in Winnipeg is fitting due to Lorna's connections to the province. Lorna began her radio career with Golden West Broadcasting of Altona, MB. Lorna had come from her home in St. Catherines, ON to Manitoba to attend Bible college. She subsequently studied at Red River Community College and the University of Manitoba. Further, many of her key supporters that allowed her to launch her national presence are based in Manitoba.