2019 Instructors
Dr. Richard (Rick) J. Goossen serves an extensive network of high net worth entrepreneurs and family/business owners built over decades of client contributions, collaboration, research, lecturing, and volunteering. Rick is a sought-after strategic counsel and chair/advisory board member. He works at Nicola Wealth, the fastest-growing independent wealth management firm in Canada, where he focuses on business development and being a liaison between his network and the extensive resources of Nicola Wealth. Read More>>
---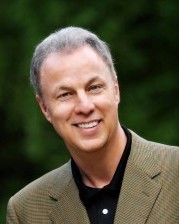 Richard Blackaby is the president of Blackaby Ministries International and lives in Atlanta, Georgia. Richard travels internationally speaking on spiritual leadership in the home, church, and marketplace as well as on spiritual awakening, experiencing God, and the Christian life. Richard regularly ministers to Christian CEOs, church, and family leaders.
Richard served as a senior pastor at Friendship Baptist Church in Winnipeg, and then as the president of the Canadian Southern Baptist Seminary in Cochrane, Alberta Canada for 13 years. He continues to serve as the seminary's Chancellor.
Richard has written or co-authored thirty-five books, including: The Seasons of God: How the Shifting Patterns of Your Life Reveal His Purposes for You; The Inspired Leader: 101 Biblical Reflections for Becoming a Person of Influence; Unlimiting God: Increasing Your Capacity to Experience the Divine; Putting a Face on Grace: Living a Life Worth Passing On; Experiencing God at Home, Rebellious Parenting, Living Out of the Overflow: Serving Out of Your Intimacy with God, Spiritual Leadership Coaching: Connecting People with God's Heart and Purposes, and Developing a Powerful Praying Church.
He has also co-authored many books with his father, Henry, including: Experiencing God: Revised Edition; Spiritual Leadership: Moving People on to God's Agenda; Experiencing God: Day by Day; Hearing God's Voice; Called to Be God's Leader: Lessons from the Life of Joshua; Being Still With God: A 365 Daily Devotional; Fresh Encounter: God's Pattern for Spiritual Awakening; God in the Marketplace: 45 Questions Fortune 500 Executives Ask about Faith, Life, and Business and Flickering Lamps: Christ and His Church.
Richard grew up in Saskatoon, Saskatchewan, Canada. He has been married to Lisa for 35 years and has three kids. Richard earned a B.A. in history from the University of Saskatchewan. He has an M.Div and Ph.D. in church history from Southwestern Baptist Theological Seminary and an honorary doctorate from Dallas Baptist University.
---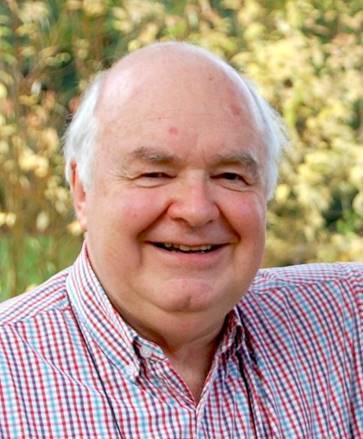 John Lennox is an Oxford professor and Christian apologist who has engaged around the world with the leading atheists of our day. He has taken a stand for his faith in a very public fashion, straddling the worlds of high-level mathematics and science with that of apologetics and Christian theology.

John is in great demand worldwide as a keynote speaker. Some of his debates have been watched over 250,000 times on YouTube. His experience debating with atheists in the former Iron Curtain countries (he speaks fluent Russian and German) prepared him well for dealing with the "New Atheists."

John is experienced is working with leading business people from around the world to share his insights on how to function effectively in a secular—even highly anti-Christian—society. One of his books is on Daniel and titled, Against the Flow. Read More>>
---

Revd Dr. Michael Lloyd is the Principal of Wycliffe Hall and was formerly the chaplain at The Queen's College, University of Oxford and the Director of Studies in Theology at Christ's College, Cambridge University. Dr Lloyd has taught theology and doctrine at the University of Oxford, Cambridge University and St Paul's Theological Centre, London. He has published the popular introduction Café Theology and has a particular interest in the doctrine of evil, the problem of pain - and an inexplicable love of cricket.
Michael is the author of a popular-level systematic theology, entitled Cafe Theology, and a regular contributor to a theological podcast called The GodPod. He wrote his doctoral thesis on the Problem of Evil, and helped edit a book on the Problem of Evil in the light of evolutionary theory and modern genetics. He loves walking, theatre, puppetry and music – and has an inexplicable love of cricket. A friend once said of him that he has the unique ability simultaneously to raise and lower the tone of any conversation.
---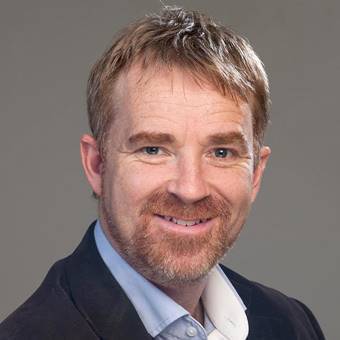 Patrick McDonald founded Openwell (previously named Oxford Catalyst Ventures) in 2012 to discover and deliver solutions to social and environmental problems. He has been instrumental in starting several commercial and charitable enterprises, and has been brokering commercial capital for impact investors, including a leading Venture Capital firm focused on Oxford University spin-outs. At the age of 17, Patrick started the global children's charity Viva, which today helps over a million children every year across 22 countries. Patrick holds an MBA from Oxford University's Saïd Business School, and has contributed extensively to publications and events, both social and commercial.
Openwell combines expertise from multiple sectors, bringing the 'heart' and 'hands' of charity and the 'head' of business and finance, supporting organisations in their growth. Initial projects were to a range of small businesses and start-up charities and since those small beginnings, we now count multinationals, funds, philanthropic institutions, and major charities. Openwell is a leading social innovation firm. Headquartered in Oxford UK, the Openwell team draws on the rich experience of scholars, corporate leaders and global policy makers orbiting the university and its affiliates. Openwell is led by a team that have between them incubated and scaled social, environmental and commercial ventures on five continents.
---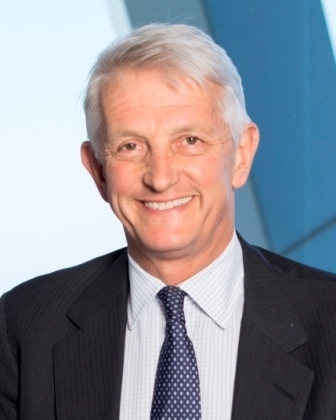 Simon Pillar has a unique and exceptional background in business. PEP is the largest local private equity firm in Australia and New Zealand. Funds managed by PEP have made more than 30 operating company investments, and more than 100 bolt-on acquisitions. PEP VI closed in June 2020 at the hard cap of A$2.5 billion. PEP has also raised a Secure Assets Fund of A$360 million to invest in infrastructure-like assets with contracted base cashflows where it can apply its formula of value addition to deliver mid-teen returns. The firm has approximately A$3.5 billion in assets under management. It is the largest private equity fund manager in Australasia as measured by FUA. The background of the PEP principals in strategy and implementation combines with the industry knowledge and operational experience of portfolio management teams to deliver full potential at individual operating companies. Success is based on a partnership model comprising agreed objectives, share economics and mutual trust. The PEP Funds target investments in a wide range of industries including: industrial products & services, energy, healthcare, pharmaceuticals, consumer products, entertainment and 'big data'/financial services. A number of these businesses already have operations in Asia, and others are in the process of developing operations in the region. PEP is frequently recognised by the industry as a leader and has received many awards including Firm of the Year, Best LBO Deal of the Year and Private Equity Firm of the Year, and has been included in the list of Top 20 Consistent Performers Globally by Preqin.
Prior to founding PEP, Simon was a Partner with Bain & Company and worked as a strategy consultant in the US, Singapore and Sydney. He started his working life as an engineer with The Royal Dutch/Shell Group in The Netherlands. Simon received a BSc (Eng) in Civil Engineering from the University of Bristol, and an MBA from the Wharton School where he was a Thouron Scholar.
Until relocating to England in 2013, Simon was the chairman of Gospel Patrons Society in Australia. GPS was established in 2000 to encourage business people to think strategically about supporting gospel ministry with their time and talents as well as financially. Simon was also a collaborator in the book Gospel Patrons – People Whose Generosity Changed The World, and with the ministry that has emerged from that www.gospelpatrons.org.
---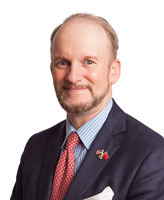 The Honorable Gregory Winston Slayton is a former US Chief of Mission (aka US Ambassador), successful Silicon Valley Venture Capitalist, best-selling author and high tech CEO and adjunct professor at top universities in the US and China.
Over the past five years, he has been a Distinguished Visiting Professor, Adjunct Professor and/or Lecturing Professor at Harvard, Stanford, Dartmouth, Beida (Peking University), UIBE (Beijing) and Szechuan University (Chengdu). He primarily teaches at the graduate business school level and specializes in Entrepreneurial Management, Becoming a Global Manager, Leadership and Management, and Management of High Growth Companies.
Mr. Slayton's love for China stems from the fact that he was abandoned by his father – and quasi-adopted by a Chinese/American family. He and his Chinese brother first visited China in 1983 – and he now devotes 10% of his time to teaching at prestigious universities in China.
Before becoming the United States' Chief of Mission to Bermuda, Mr. Slayton was the Managing Director of Slayton Capital, a private venture capital firm with offices in Northern Virginia and Silicon Valley which he restarted upon his return from Bermuda (www.SlaytonCapital.com ). Mr. Slayton served on the Board of Advisors of Google, Salesforce.com and Oakley Networks. Prior to forming Slayton Capital, Mr. Slayton turned around, as CEO, of a number high tech companies including Paragraph International and MySoftware. Mr. Slayton also served in senior executive roles in a number of Fortune 200 companies, including Paramount Studios – and with McKinsey and Company in Europe, South America and North America.
Harvard Business School has written a number of case studies on Mr. Slayton's work in Silicon Valley. Po Bronson, in his best-selling "Nudist on the Night Shift" devoted a chapter to Mr. Slayton's business style which "takes gung-ho to a whole new level." The Wall Street Journal entitled a feature article on Mr. Slayton's management successes "Silicon Valley Hybrid: A Boss Who Makes Others' Ideas Pay Off." And Time magazine put Mr. Slayton on the cover of its "GetRich.com: Inside the Secrets of the New Silicon Valley" issue. Mr. Slayton is also a best-selling author. (please see www.FourCenturiesOfFriendship.org and www.BeABetterDadToday.com).
For most of his twenties, Mr. Slayton lived and worked throughout Asia, Africa, and Latin America managing micro-credit, clean water generation and economic development programs for the poor. As a Fulbright Scholar he completed a Masters in Asian Studies with honors. His published Masters thesis focused on structural causes of – and solutions to – poverty in Asia. Today he remains active in international economic development via the Slayton Family Foundation. He speaks four languages in addition to English.
Mr. Slayton graduated magna cum laude with a degree in international economics from Dartmouth College in 1981. He was awarded a Fulbright Scholarship to Asia in 1982 and completed his Masters in Asian Studies, with honors, in 1984. His Master's Thesis: "Causes and Solutions to Poverty in East Asia" was published and quoted widely. In 1990 he graduated from Harvard Business School, where he received an MBA with honors.
---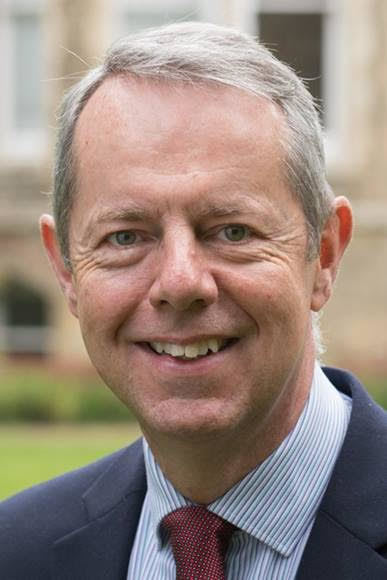 Dr. Justyn Terry is the Academic Dean at Wycliffe Hall, a Permanent Private Hall of the University of Oxford. Wycliffe is a community that is committed to the historical Christian faith, while also being a constituent part of one of the world's leading universities. This unique combination gives Wycliffe a unique calling to be advocates of the Christian faith within contemporary University-level debates and to equip the Christian leaders of the future.
Justyn's most recent book is The Five Phases of Leadership: An Overview for Christian Leaders. He previously served as Dean/President of Trinity School for Ministry, Pittsburgh, USA, where we was also Professor of Systematic Theology. Before moving to the United States, Justyn was Curate of St John's Hyde Park, and Vicar of St Helen's, North Kensington, after a few years as a Physics teacher and then International Marketing Manager in the Electronics Industry.
His academic interests are in the areas of the doctrine of atonement and of Anglican theology, especially as it applies to ministerial practice. Justyn is married to Cathy, and they have two daughters. For relaxation, he plays jazz trumpet and trombone.
See also: https://wycliffehall.org.uk/justyn-terry