Joint Chair Dr. Bill Foo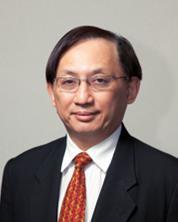 Dr. Bill Foo has over 30 years experience in financial services in Asia (1983-2015). He was CEO of ANZ Singapore for 12 years, running the bank with about 2,100 staff as one of the largest banks based in Singapore. He was Vice Chairman of ANZ South Asia for 4 years, Southeast Asia Head of Investment Banking and President of Schroders Indonesia for 7 years, and was with Citibank/Citicorp Director & Bank of America AVP for 10 years.
Bill is currently Chairman of Tung Lok Group which has about 30 restaurants in Singapore and the region. He is a Director of Kenon Holdings (NYSE listed) with interests in power and shipping in Israel and autos in China. He is Lead Director and Chair of Audit Committee of CDL Hospitality (c.19 hotels with US$2 billion in assets) and Mewah Intl (US$4.0 billion agri turnover company). He is a Director of Tower Capital PE (where Tower owns c72% of Eu Yan Sang Chinese Medical – one of region's largest Chinese medical chains, 50% of PTC Logistics and a majority stake in Boardroom Corporate Services et al).
He is Chairman of the Singapore Israel Business Circle. In March 2015, Bill and his wife Sarah Jan were honoured to host a Friendship Dinner at their home for then Israel President Reuven Rivlin together with the Israel Embassy for about 100 Friends of Israel, and host many Israeli startup companies annually (pre-COVID) in Singapore. Bill was also Co-Chair of the Israel Philharmonic Orchestra visit with Zubin Mehta in 2017 and 2015.
Bill is a Trustee in one of the units of International Institute of Strategic Studies Asia, organiser of the annual Singapore Shangrila Defence Ministers Dialogue, with attendees including US Secretary of Defence, Canadian Defence Minister et al. He is a Member of McGill University's Asia Board and Chairman of James Cook University Singapore (one of Singapore's largest foreign universities) and Professor of Practise, and Special Adviser to the Chancellor, James Cook University, Australia.
Bill is presently Chairman Salvation Army Singapore (one of the largest charities in Singapore) and CEO Forum Fellowship and Co-Chairman Prayer@marketplace, a prayer ministry of the National Council of Churches Singapore. He was previously chairman of Heartware Network (one of the largest you charity organisations in Singapore) and a Senior Adviser at Lazard.
He is a member of the Advisory Board for ELO in Singapore and has been an instructor in the "Entrepreneurial Leaders Programme" offered by ELO in collaboration with Wycliffe Hall, University of Oxford.
His education includes a B. Admin (Concordia University), MBA (McGill University), and an Honorary Doctor of Commerce (James Cook University).