Transforming Business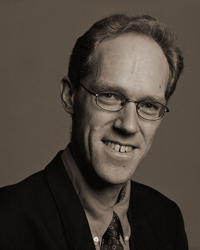 Entrepreneurial Leaders Organization works closely with Transforming Business, University of Cambridge, UK (www.transformingbusiness.net) as co-pioneers in the world's leading research program focused on in-depth interviews with Christian entrepreneurs world-wide. This research has resulted in extensive research output such as multiple edited volumes of interviews, books on entrepreneurial leadership, and articles in academic journal and trade publications.
Transforming Business is an innovative research and development project on Christianity and entrepreneurship in the University of Cambridge. Transforming Business is a multi-disciplinary research and development project at the University of Cambridge. Surrounding it is a growing network of Christian business ethicists, economists, practitioners, consultants, psychologists, educators and opinion formers in research institutions and companies around the world. They are united in their passion to integrate their faith with their knowledge and skills to address the most pressing social, economic, and moral challenge of our time: the elimination of poverty within the constraints of finite natural resources. Co-ordinated by Dr Peter Heslam, Dr Flint McGlaughlin, Dr Rick Goossen, and John Kay, the network has the benefit of a number of distinguished patrons and advisers, some of whom are listed below.
Dr Peter Heslam, Director of Transforming Business, works particularly closely with faculty at the University's divinity and business schools and with leaders in international business. He is also the chief co-ordinator of the international network of business practitioners, ethicists, economists, consultants, educators and opinion formers that surrounds the project. Peter's academic background includes social science, history, ethics and theology and he holds degrees from Oxford and Cambridge. Peter has an established international reputation for work at the interface between ethics, business, society and culture. He has published widely, including a book on the Dutch political theorist and former Prime Minister, Abraham Kuyper. He is a prolific writer, speaker, researcher and commentator on the role of business in economic and social development. His publications include Globalization: Unravelling the New Capitalism, Globalization and the Good and Transforming Capitalism: Entrepreneurship and the Renewal of Thrift. Peter has lectured to university and business audiences around the world and was formerly the Convenor of JustShare (a consortium of twenty development agencies) and an Adviser to Lambeth Palace on the issue of globalization. The recipient of a number of prizes and awards, he is a Senior Member of Trinity College, Cambridge, a Fellow of the Royal Society of Arts, a member of the International Leadership Association and an adviser to Beyond Profit, Entrepreneurial Leaders, and to the journal Faith in Business Quarterly. He has served as a judge in the international business competitions on enterprise solutions to poverty organized by Pioneers of Prosperity.
Dr. Rick Goossen is Director of Entrepreneurial Leadership at Transforming Business. Dr. Goossen has pioneered a research program that includes over 250 interviews with Christian entrepreneurs throughout the world. A number of these interviews were featured in five volumes titled, Entrepreneurial Leaders: Reflections on Faith at Work. Two of Dr. Heslam's interviews with entrepreneurs from Brazil and South Africa were included in Vol. 5 of Dr. Goossen's Entrepreneurial Leaders: Reflections on Faith at Work. This research project is active with interviews being regularly conducted to build on the storehouse of knowledge accumulated. With assistance from the SEVEN Fund and the Templeton Foundation, Transforming Business recently launched "Belief in Enterprise", an international research initiative involving the Graduate School of Business at the University of Cape Town. It focuses on Christian entrepreneurs in developing countries, building on the five interview volumes edited by Dr Goossen. The Research Coordinator of this project is Dr Carol Christopher, one of the conference speakers, who has a background as an entrepreneur and is currently an Affiliate Faculty at Fuller Theological Seminary.