Transforming Business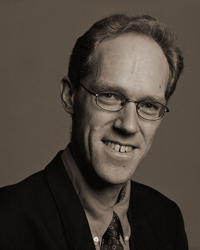 Entrepreneurial Leaders Organization collaborates with and provides inspiration to Transforming Business, University of Cambridge, UK (www.transformingbusiness.net). Transforming Business is a research and development project on focused on enterprise solutions to poverty based in Cambridge, UK. Dr Peter Heslam, Director of Transforming Business, is the chief co-ordinator of an international network of business practitioners, ethicists, economists, consultants, educators and opinion formers that surrounds the project.
Dr. Heslam, using a format and guidelines provided by Dr. Goossen, has conducted interviews with entrepreneurs from Brazil and South Africa. Two of these interviews were included in Vol. 5 of Dr. Goossen's Entrepreneurial Leaders: Reflections on Faith at Work. In addition, Dr Heslam has adopted the format devised by Dr. Goossen in order to conduct further interviews which were not included in Dr. Goossen's publications.
Dr. Heslam has participated in ELO events in both Vancouver and Toronto over the past years.