Gil Scott- "Lessons from a Sports Entrepreneur"
Gil Scott, Founder/President, Gil Scott Sports Management Topic: "Thirty Years Inside the NFL, CFL & NHL: Lessons on Life & Work from a Sports Entrepreneur"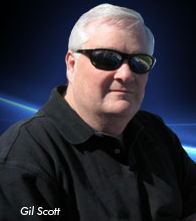 Gil Scott founded Gil Scott Sports Management (GSSM) (www.gilscottsports.com) in 1979 and currently represents a wide range of clients: more than 65 active NFL & CFL football players; NHL, NCAA, CFL & CIS coaches and management; and sports media personalities. GSSM has negotiated over five hundred professional sports contracts including contracts for first round selections in both the NFL and CFL, GMs and coaches in the NHL, and the richest contract for a kicker in the history of the NFL. Gil is a graduate of Michigan State University (B.A. '73) and has a wealth of entrepreneurial knowledge and experience in the business of sports. Gil was the first Canadian contract advisor to be certified by the NFLPA. Gil served as the Sports Consultant for the Royal Bank's Sports Professionals Program from 1997 through 2009. A man of strong faith, Gil is the Chairman of the Board of Directors of EQUIP Canada, a non-profit organization specializing in the development of effective, international Christian leaders. On this project, Gil works side-by-side with EQUIP's founder John Maxwell, the renown author and speaker. Their organization has already trained over two million Christian leaders worldwide. Gil will speak about how he built his business, the role his faith has played and how he strives to make a difference every day. Gil's presentation will draw on anecdotes from having dealt with 100s of top athletes, coaches and professional sports teams throughout North America.