Michael Flaherty - "Chronicles of an Entrepreneurial Leader: From Narnia to Amazing Grace"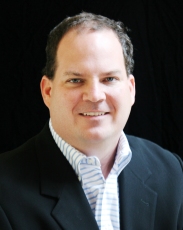 Micheal Flaherty is President and Co-founder of Walden Media, producer of the Narnia and other films, grossing approximately $2 billion in box office sales. Walden has financed and produced a number of films, such as The Lion, The Witch and The Wardrobe, Prince Caspian, Charlotte's Web, Bridge to Terabithia, Holes, Because of Winn-Dixie, and Journey to the Center of the Earth 3D. Walden's mission is to rekindle curiosity and recapture imagination through the development and production of family films and literature.

The Chronicles of Narnia is a series of English fantasy films from Walden Media that are based on The Chronicles of Narnia, a series of novels written by C. S. Lewis. From the seven books, there have been three film adaptations so far—The Lion, the Witch and the Wardrobe (2005), Prince Caspian (2008), and The Voyage of the Dawn Treader (2010). The series is considered to be one of the biggest movie franchises around the world due to the legacy of the novels. The first film is the 41st highest-grossing film of all-time. The series has now grossed over $1.5 billion making it the 19th highest-grossing film series of all time.

The corporate headquarters of Walden Media are located in Los Angeles, California, and the Education, Outreach, Interactive and Publishing office is in Boston, Massachusetts. Through its publishing division, Walden has also co-published a number of award-winning books, including Mike Lupica's Comeback Kids series and the New York Times bestseller and Newbery honor winner Savvy by first-time author Ingrid Law.

As part of its mission, Walden creates innovative educational programs, lesson plans and events. Several hundred thousand students have participated in these events, including an international effort to read Charlotte's Web aloud and to collect toys for Toys for Tots, both of which resulted in the breaking of world records. Walden has also hosted an interactive writing workshop with Louis Sachar and a national robotics competition with James Cameron.

In addition to his leadership of Walden Media, Michael Flaherty is on the board of Rachel's Challenge, a program created in memory of Rachel Scott, the first victim of the Columbine shootings. He is also a member of the Global Advisory Council of Vision360, an organization dedicated to supporting and founding churches across the country.

Flaherty lives in Lexington, MA with his wife Kelly, his son Christian, his daughters Eileen and Reagan, and his dog Jumbo.