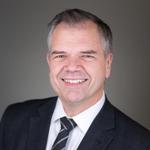 NEWS RELEASE – The "Entrepreneurial Growth & High Performance" Workshop on March 7th in Langley, BC was a great initial success. The event was organized by ELO and sponsored by Covenant Family Wealth Advisors, McQuarrie Hunter Barristers and Solicitors, and Avisar Chartered Professional Accountants.
Over 60 people attended, representing a wide range of industries such as restaurants, franchises, plant nurseries, property development and real estate. Attendees traveled from Horseshoe Bay in the West and out to Chilliwack in the East. The feedback was extremely positive.
The workshop was geared for small and medium sized enterprises, entrepreneurs and family business owners who want to grow and build a more effective enterprise and know what pitfalls to avoid along the way. The three sponsoring firms all have deep expertise in this area and serve clients in a complementary manner.
Rick Goossen, Strategic Counsel, Covenant Family Wealth Advisors, spoke about the five most common issues that confront business owners as they grow their companies. He summarized his five points in ten words: clear purpose; organizational health; wise counsel; relational harmony; and exit well.
Elyssa Lockhart and Tako Van Popta, McQuarrie Hunter Barristers and Solicitors, offered a legal perspective on some key issues. In particular, they addressed issues around succession planning and the family enterprise. They also dealt with issues around classes of shares, shareholder agreement and forms of business organization.
Chris Dyck, Avisar Chatered Professional Accountants (and one of the leading ushers at Willingdon Church) focused on financial and tax issues. He reviewed ways to save money on taxes, and talked about family trusts. He also highlighted the need for good accounting practices and careful financial management, especially when dealing with financial institutions.
Each of the contributors spoke for about 20 minutes, which was followed by a 30 minute Q & A session with much interaction with the panelists. The mark of a good event is often reflected by what happens when the presentations are over—the vast majority of people lingered and interacted for another half hour.
As with all ELO events, this was a rare opportunity for Christian marketplace and entrepreneurial leaders to connect—when there are few opportunities to do so. Plans are underway to have the event again next year at the same time.
The PowerPoint presentations are available at http://www.entrepreneurialleaders.com/Presentations